Will Solana head towards the support at $60?
Solana (SOL/USD) saw a huge spurt in selling volumes and fell by over 30% in the past week. This was mainly due to the deep sell-off seen in Bitcoin (BTC/USD) however investors should be cautious as the bottom could still be coming thus a stop-loss should be used to avoid getting caught in the sell-offs. Solana is a blockchain platform designed to host decentralized, scalable applications. Solana can process many more transactions per second and has much lower transaction fees than rival blockchains like Ethereum. Solana is now trading over 65% lower from the highs that it hit in November and it is looking like the golden days may be over for the once highly bullish coin.
Solana was known by investors to be a very strong coin capable of sustaining its price through major sell-offs however it is looking like those days may be over as Solana is now trading in double digits compared to the high of $262 that it hit in November. It is now looking like Solana is heading towards the lower support zone, thus investors looking to buy the dip might want to wait before a clear reversal is seen in Solana. Solana still does have great fundamentals however it is important to buy it at the right price as it could fall further.
What the charts are pointing towards-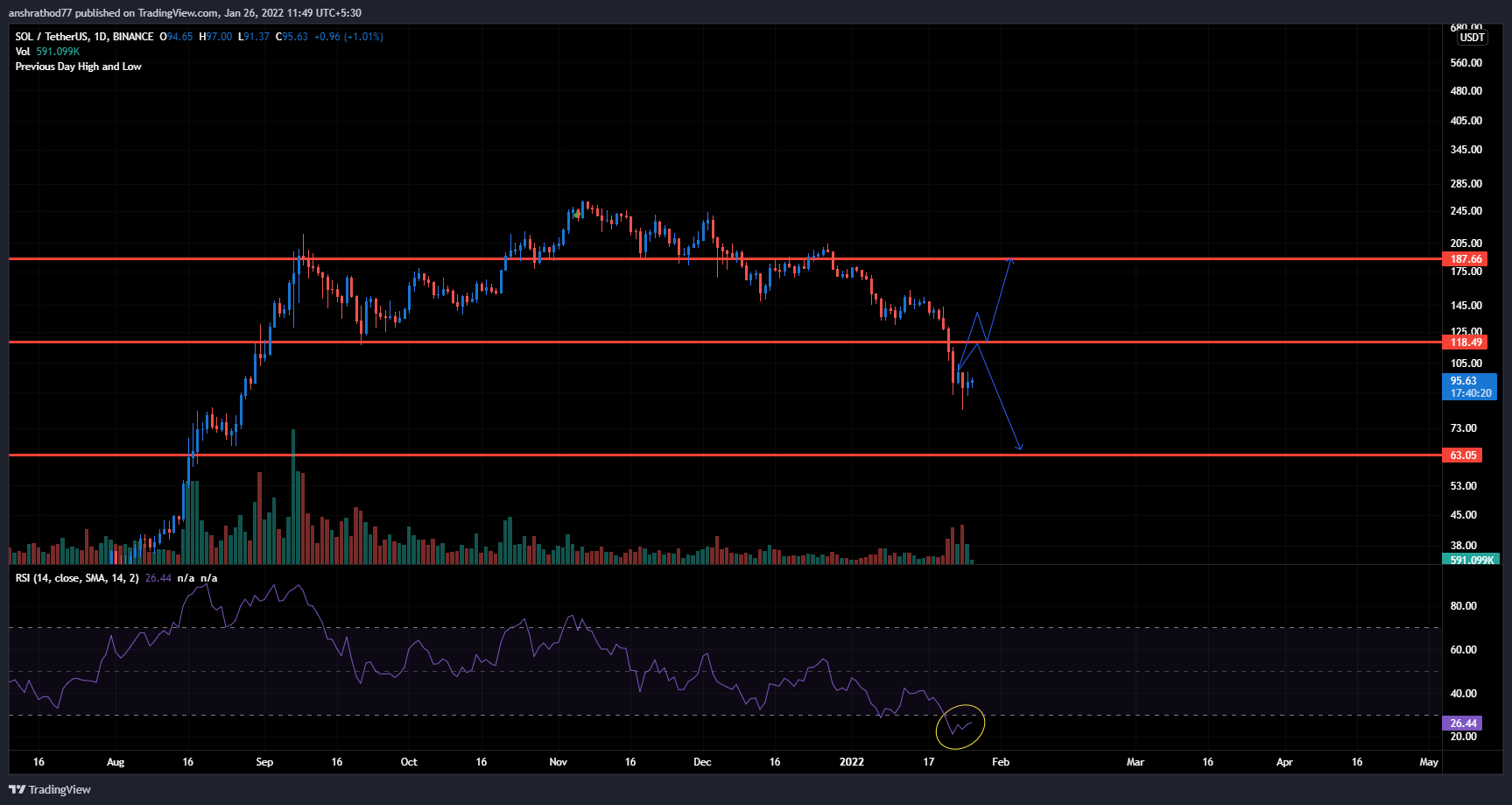 Solana has broken down from the support at $120, which was a crucial support thus it is looking very weak. However, Solana could soon head for a retest of the zone thus a move towards $120 could be seen this week.
However, investors must be patient and wait for Solana to break out from the $120 mark otherwise it could head towards the support levels at $60. Thus investors should either buy Solana above the $120 mark or at the $60 level with a target of $150, followed by $190.