Three bullish coins outperforming Bitcoin on Sunday.
Bitcoin (BTC/USD) was trading almost 1% lower on Sunday after rising consistently this week. However, there were several coins that surged on Sunday which shows strength and buyers could look to buy one of these three coins.
ChainLink (LINK/USD)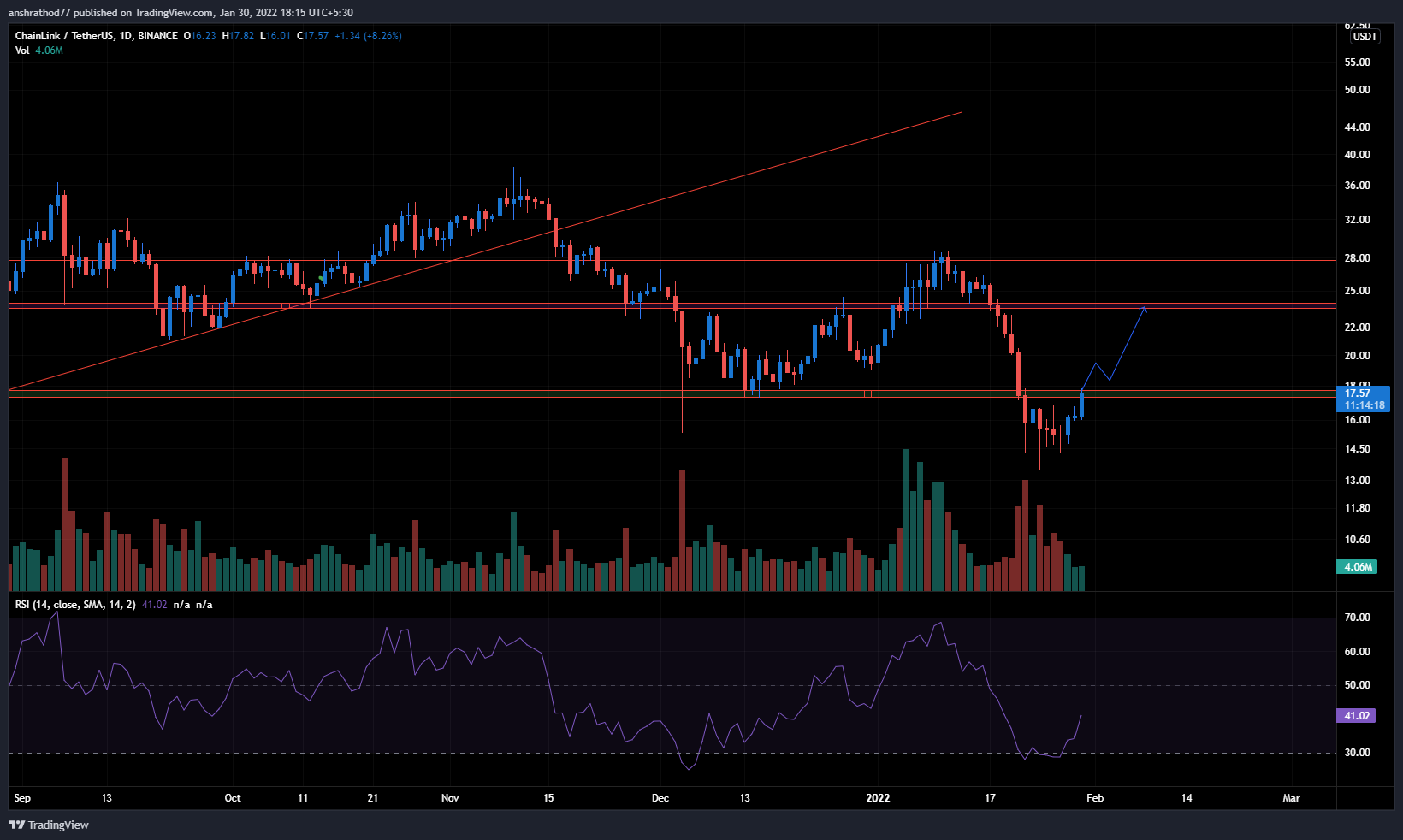 Link has been one of the worst-performing coins this week and has fallen by over 50% from the highs, however, it is looking like it is oversold and may have been oversold which is why it was trading over 8% higher on Sunday.
This could be a great opportunity for investors to buy the dip in Link and buy it when it is oversold. Investors should wait for Link to cross the $18 mark as a strong resistance can be seen, thus long entries should be taken once Link is able to break through the $18 mark. Link has great fundamentals thus it could be a great time to accumulate Link. Investors can set a target of $23 followed by $27.
2. Decentraland (MANA/USD)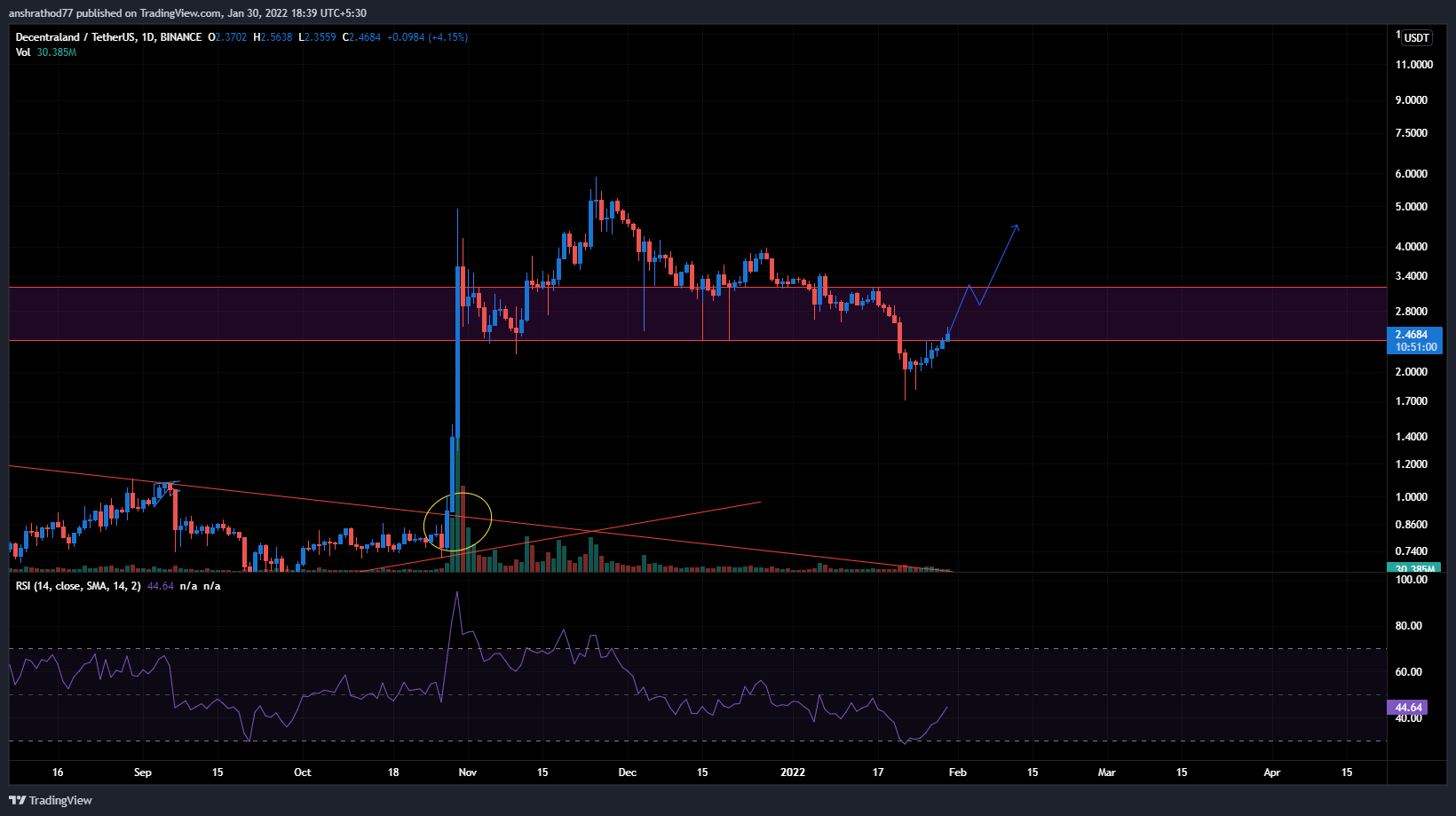 Mana is looking very strong this week as it has closed higher in the past week and it is looking like the correction could be over in Mana. Mana was trading over 5% high on Sunday and has also surged by over 17% this week. Mana has formed a bullish weekly candle and has also broken out of a strong resistance which is a bullish sign. Mana could soon rally further thus investors can set a target of $3.2, followed by $4.
3. Celer Network (CELR/USD)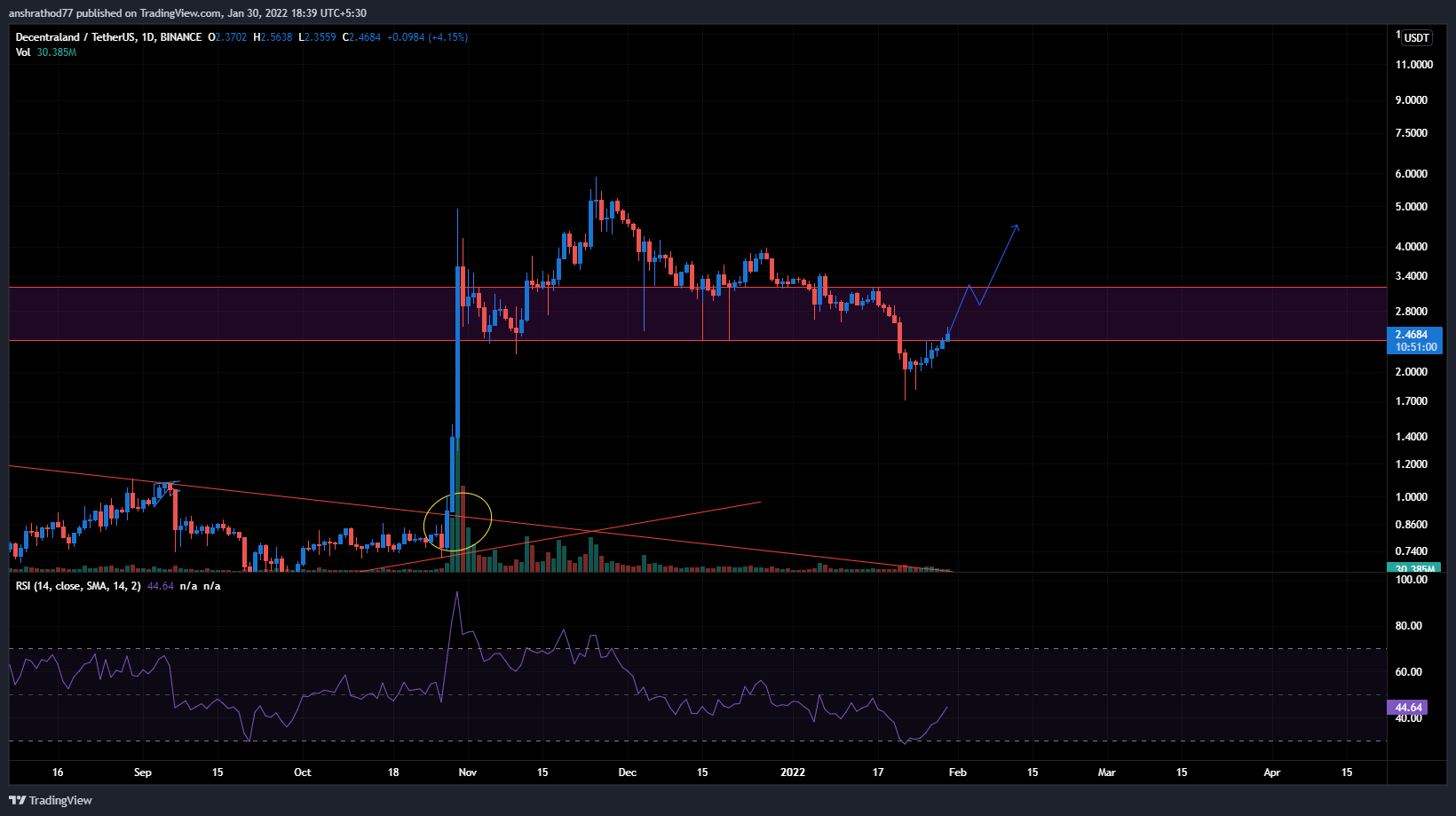 Celer has fallen by over 50% in the past 10 days and it is looking like it could be time for a pullback. Celer is highly oversold and this could be a great coin to buy the dip in. Celer has been trading in a tight range and it is looking like it could soon rally and it is about to break out from the resistance at $0.054. Investors can expect Celer to hit the $0.06 zone in the short term.