These meme coins are currently underperforming
Shiba Inu and Dogecoin have been underperforming over the past few hours but could soon be out of the bearish trend.
The cryptocurrency market has underperformed over the past 24 hours, erasing some of the profits generated earlier this week.
The total cryptocurrency market has dropped to the $1.6 trillion zone after surpassing $1.7 trillion earlier this week. Bitcoin is trading around the $37k level after failing to break past the $40k resistance point.
Dogecoin (DOGE) and Shiba Inu (SHIB) remain the leading meme coins in terms of market cap. However, they have been underperforming over the past 24 hours.
DOGE is down by more than 1.3% over the past 24 hours, and SHIB has lost nearly 1% of its value during that period.
The bearish performance by the leading meme coins comes despite Bitcoin rallying by nearly 2% over the past 24 hours.
There is no major catalyst behind their recent performance except the bearish nature of the broader cryptocurrency market.
Despite their current performance, DOGE and SHIB could rally higher over the coming hours if the bulls regain control of the market.
Key levels to watch
The DOGE/USD 4-hour chart is bearish at the moment, thanks to the coin's performance over the past 24 hours. The technical indicators show that DOGE is currently underperforming but could rally higher soon.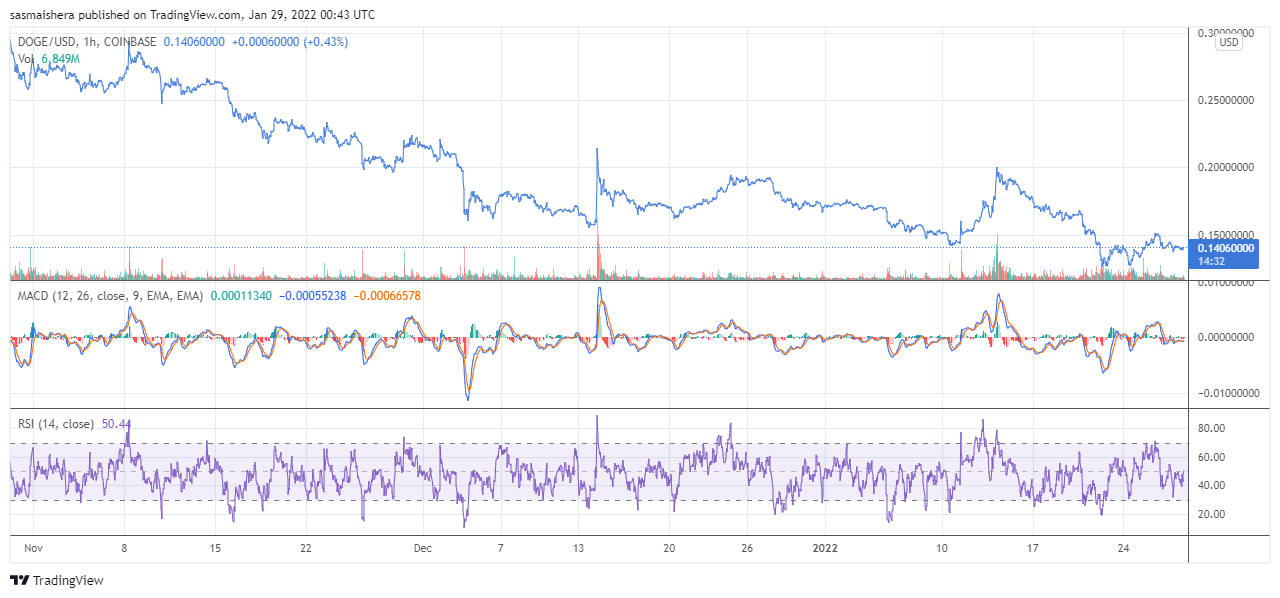 The MACD line is below the neutral zone, indicating a bearish trend. The RSI of 49 shows that DOGE is not in the oversold region and could climb higher soon.
The SHIB/USD 4-hour chart is also bearish as the token has lost around 1% of its value in the last 24 hours.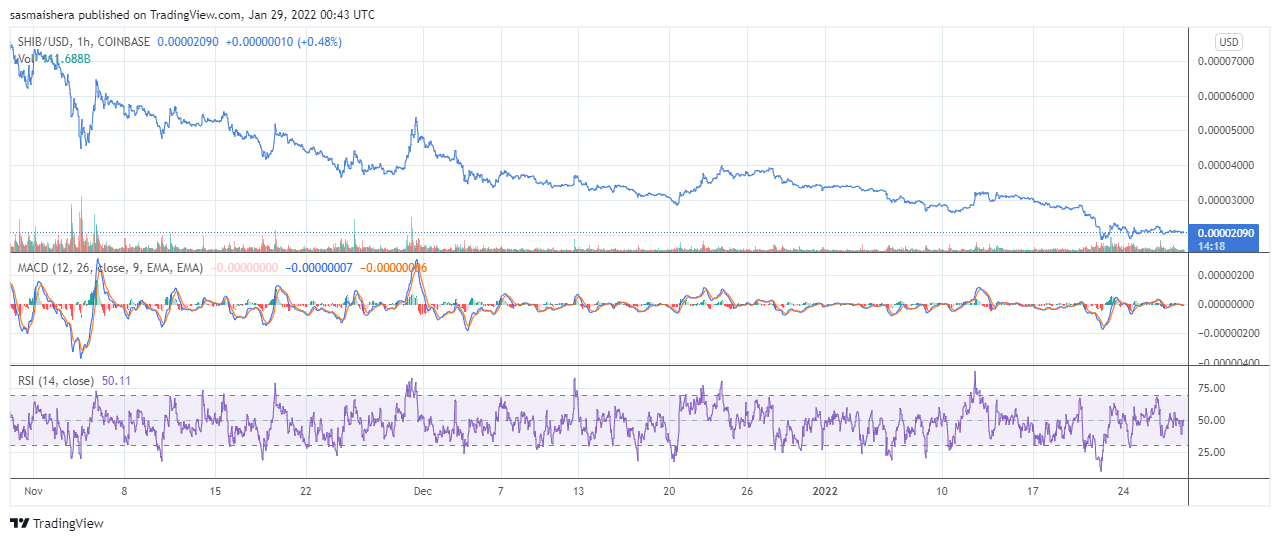 SHIB's MACD line has been below the neutral zone for the past week. However, the RSI currently stands at 52, indicating that buying pressure on Shiba Inu is slowly returning. If the bulls regain control, SHIB could rally higher during the weekend.