Should you buy The Sandbox after the 10% surge on Thursday?
The Sandbox (SAND/USD) was trading over 10% higher as it saw a huge spurt in buying volumes. Sand has been quiet for several months now and has been hitting lower lows ever since it hit an all-time high after a sharp rally earlier in November. Sand is used to purchasing a square of property (LAND) on the map. Once you become the owner of the land, you have access to Open World governance and project decisions. Sand has gotten a lot of traction recently due to the increase of interest in the metaverse thus investors are expecting huge growth in the future.
Sand rallied by over 1000% in November to hit a new high, thus Sand became one of the best performing coins in 2021. However, investors should not expect such a huge and sharp rally, Nevertheless, Sand could still rally soon and hit a new all-time high. Sand has fallen by over 60% from its high and it could be time for a reversal now as the correction may be over. The surge on Thursday is pointing towards a strong reversal soon and that the corrective wave could be over, however, investors must enter at the right price as Sand is trading below a strong supply zone.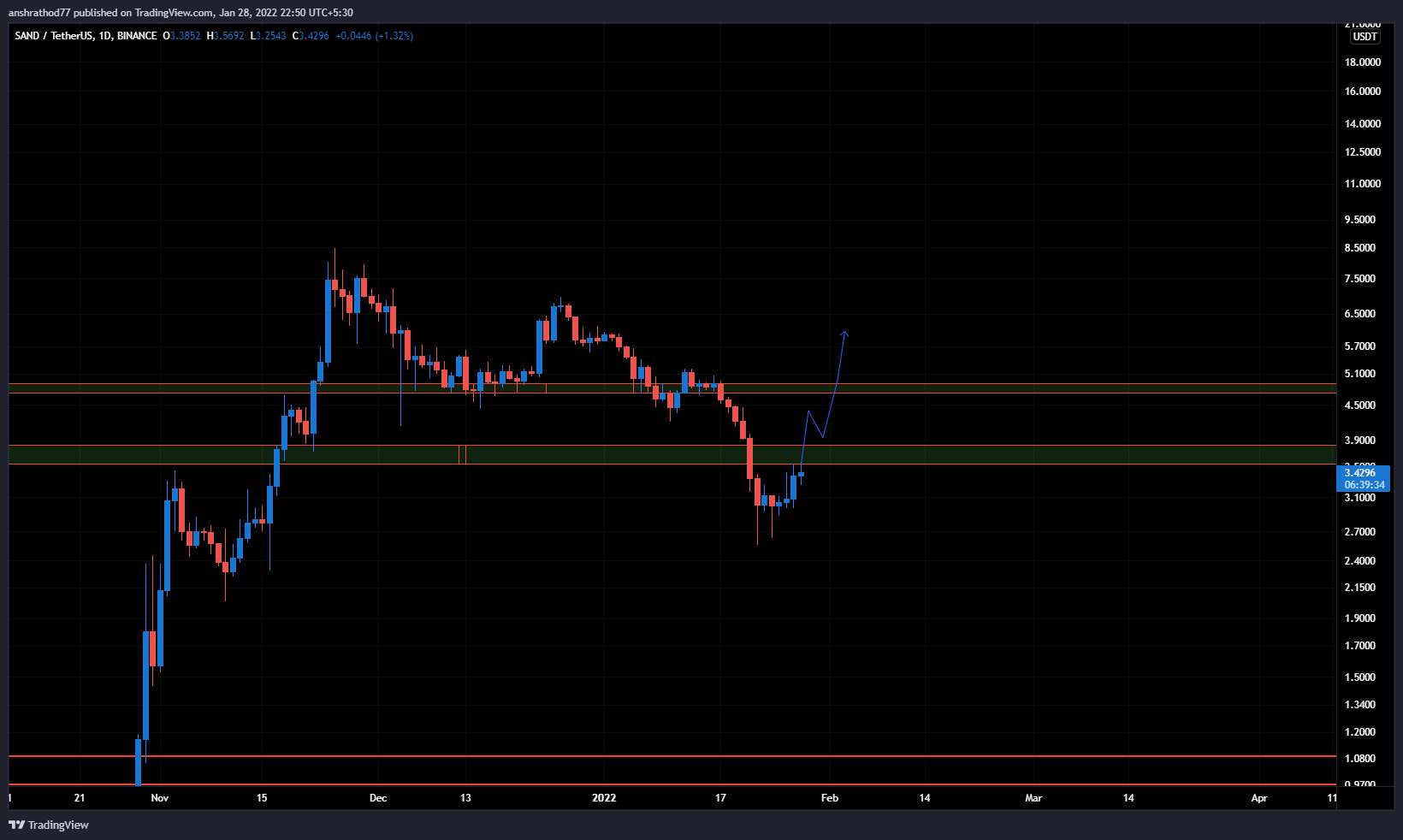 Here is what the charts are pointing towards-
Sand fell by over 35% in the past week and it is looking like it may have been oversold thus a reversal could be seen soon.

A strong resistance can be seen at $3.47, thus investors should wait for Sand to break through the resistance before taking a long entry as it could get rejected from the resistance.

Sand was trading 2% higher on Friday even though a sell-off was seen and many of the other major coins were trading in the red.

Investors can set a target of $6.53, followed by a new all-time high.