Should you buy Matic after this bullish indication?
Polygon Network (MATIC/USD) is one of the strongest coins that hit a new all-time high earlier in December despite the overall markets falling. Matic has been in a corrective move for quite some time and it could finally be time for a strong reversal. MATIC is used to power the network and serve as a utility token for Polygon. It functions as the network's main transactional currency and as a financial incentive for those who want to contribute to the ecosystem. It has great fundamentals and there is still huge room for growth thus investors can take this opportunity to buy the dip in Matic.
Matic has fallen sharply during this correction, it has fallen by over 30% this month and it could be time for a reversal now. Matic has been trading in a very tight range since the past week and it is looking like a big move could be seen soon. The bulls can return very soon as Matic is oversold and once a strong reversal is seen Matic could hit a new all-time high. Thus should you buy the dip in Matic?
Here is what the charts are suggesting-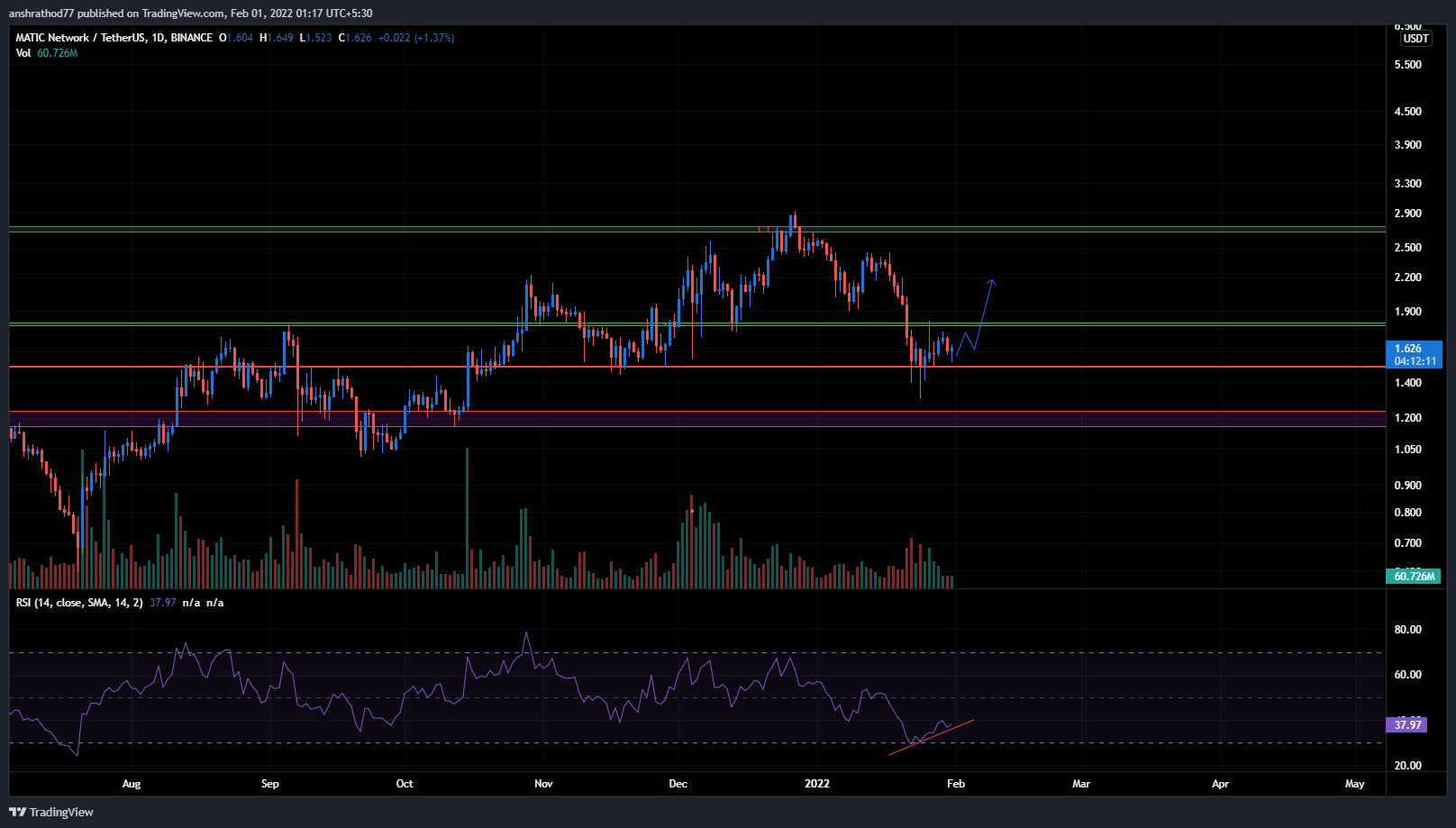 After falling by over 30% this month, Matic has formed a base at the support at the $1.5 zone and it is looking like it is generating momentum for a strong breakout.

A bullish RSI divergence can be seen, this is pointing towards a strong breakout soon thus investors can enter once Matic is able to cross the resistance at the $1.8 mark.

However, investors must be cautious and wait for a clear breakout as a breakout could be seen on either side thus an entry should be taken above the $1.8 mark.

Investors can set a target of $2.2, followed by $2.6.