This crypto is oversold and can soon give a bullish reversal.
SushiSwap (SUSHI/USD) has fallen by over 60% in the past month and this may have led to it being oversold due to panic selling. Thus investors can buy the fear as it is looking like Sushi will pull back soon due to it being highly oversold. SushiSwap is an Ethereum-based programme that aims to incentivise a network of users to run a marketplace where users may buy and trade crypto assets. Users first place assets in smart contracts, after which traders buy and sell cryptocurrencies from such pools, exchanging one token for another.
Sushi has fallen by over 80% from its highs and it is not looking too good in the long term, thus investors should book their profits partially in the short term. Sushi has been highly oversold which is giving investors the opportunity to buy the fear, however, investors must note that only a short term reversal may be seen and not a long term reversal thus profits should be booked. Sushi is also trading at a crucial support level thus investors are taking on lower risk as well, making this a great potential trade. However, what are charts suggesting?
Here is what the charts show-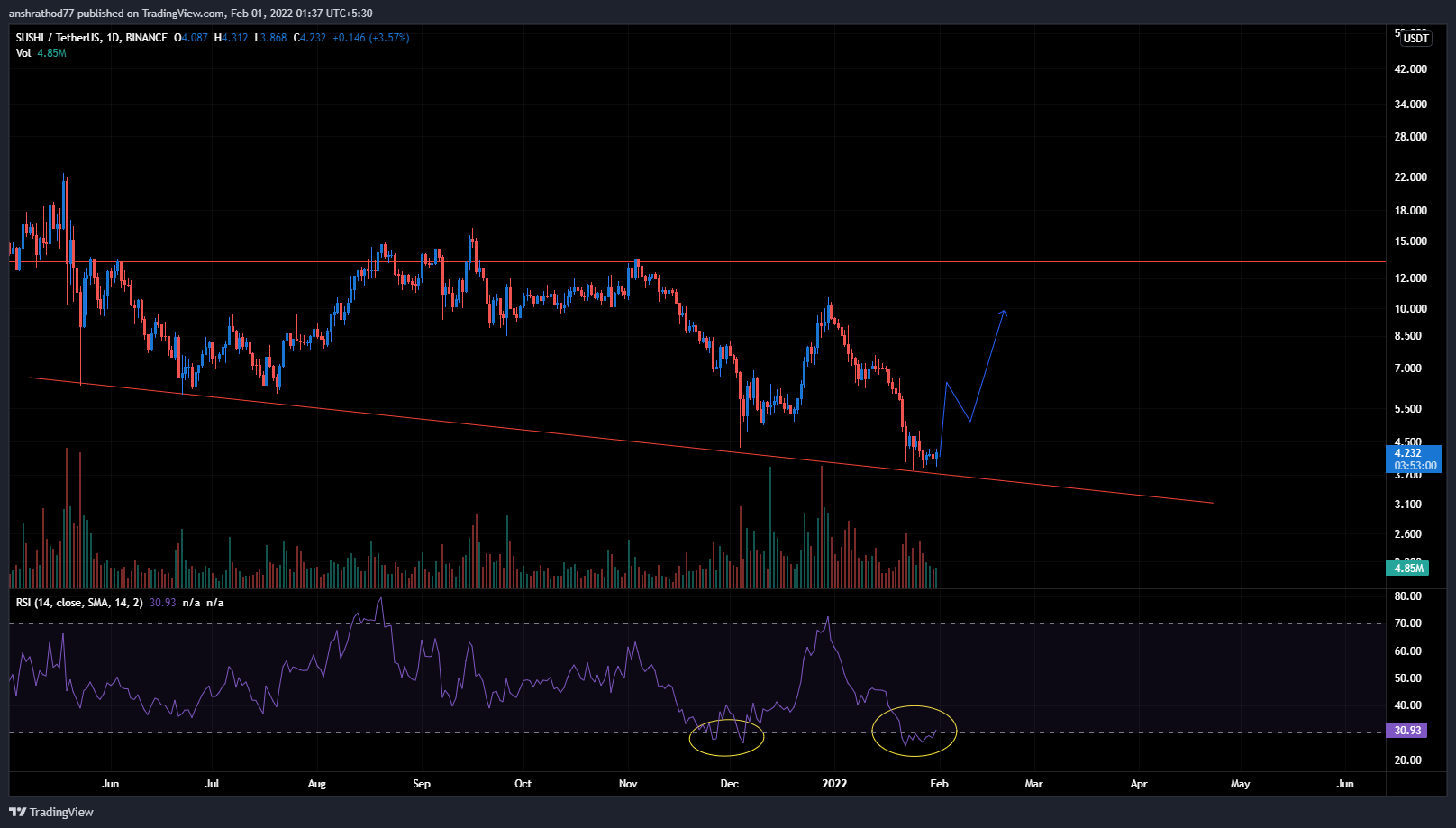 Sushi has been trading in a descending triangle and it is has reached the support level, thus a reversal could be seen soon.

Earlier in December, a similar setup was seen wherein Sushi was oversold on the RSI and was also at the support level and shortly rallied from there. Thus it is looking like a reversal could be seen soon.

Investors must set a stop-loss as Sushi can break the support level too.

A target can be set at $5.9, followed by $6.5