Should you buy Avax after the 30% drop last week?
Avalanche (AVAX/USD) a coin that was one of the best-performing coins in December fell by over 30% in the past week after a deep sell-off was seen as Bitcoin (BTC/USD) fell to the $33000 mark. Avax was one of the few coins that sustained the drop in the market in December however it lost the majority of its gains from the sharp rally in December. Avax is a utility token that serves as the ecosystem's common medium of exchange. Besides its use as currency in the Avalanche world, AVAX staking secures the network and rewards stakers with more AVAX.
Avax is trading over 50% lower from its highs and it is not looking like it will be able to regain all the losses from the past few weeks. However, Avax is oversold due to panic selling after the deep sell-off thus investors can expect a short relief in the form of a pullback. The pullback could either be the start of a new rally or could be a retest before Avax makes a new low thus investors should trail the price in case a sell-off is seen once again. Thus should you buy Avax now?
Here is what the charts are pointing towards-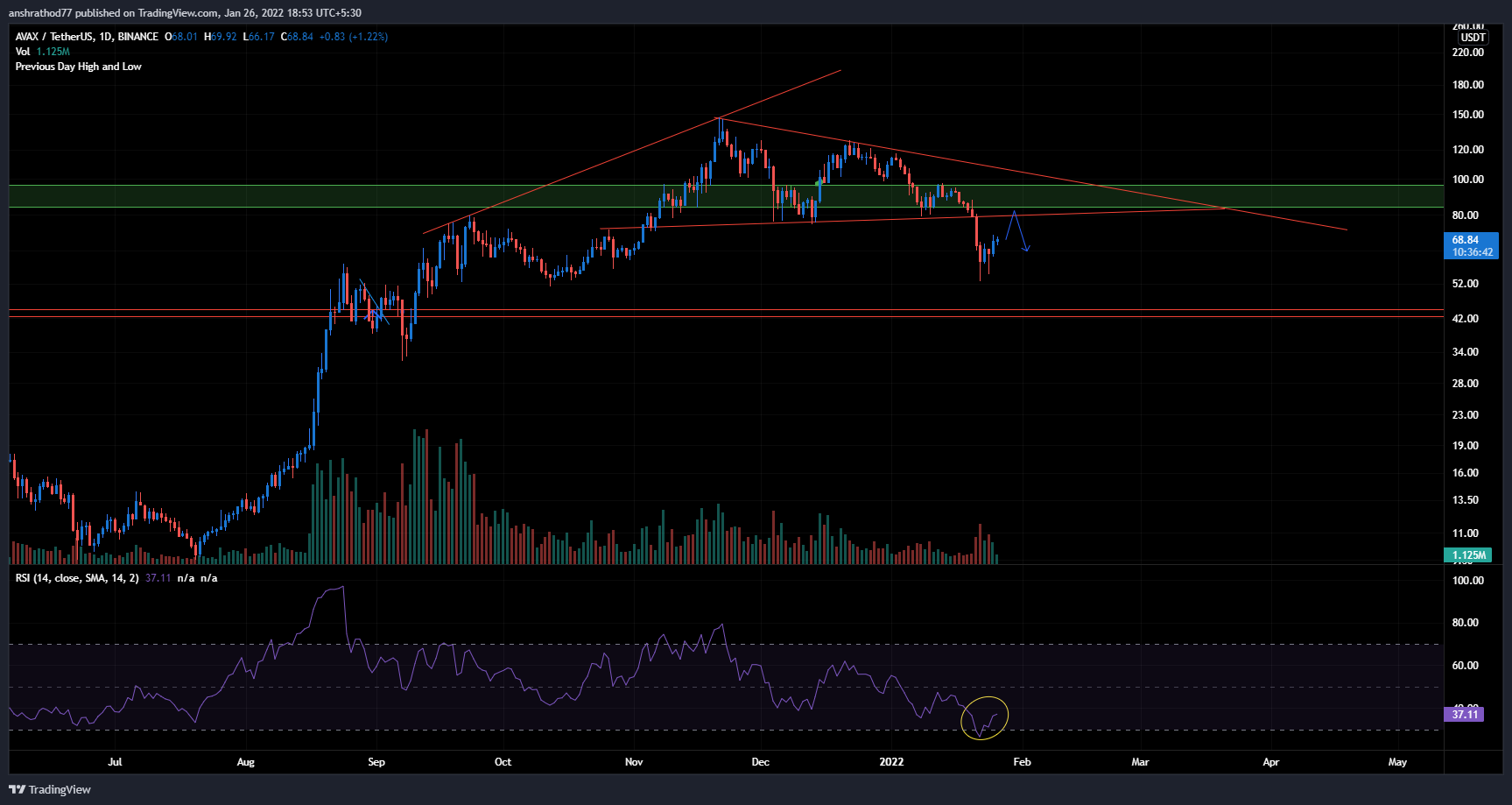 Avax was trading in a symmetrical triangle for the past few months however a lower breakout was seen due to the sell-off in the broader market.

It is looking like Avax will now retest the trendline, thus investors should wait for Avax to trade back over $84 before taking a long entry, as Avax could head towards the support zone at $53 if it is not able to break back in the triangle.

The RSI was in the oversold thus a pullback should be seen now, however, investors must be cautious and set a stop-loss.

A target of $102 can be set followed by $130.