Is it time to buy Kusama after the 40% fall?
Kusama (KSM/USD) has fallen by over 35% in January alone and it could be time to buy Kusama as a small pullback could be seen soon. Kusama is trading 60% lower from its highs and it could be time for a reversal. Kusama is a public pre-production environment for Polkadot, one that allows any developer to experiment and test new blockchains or applications before releasing them on this network. Investors were expecting favourable returns from Kusama before the sell-off as it is over 7 times faster than Polkadot thus it could soon match the market capitalisation of Polkadot.
After falling by over 35% this month Kusama has fallen to the same level as it was in July, moreover it is also where it started rallying thus investors could expect a reversal soon. Moreover, after the deep sell-off a panic selling was triggered too thus Kusama is oversold and buyers could soon return. Nevertheless, investors must note that Kusama is trading at a crucial support level and could fall further down if it is broken thus a stop-loss below the zone should be kept. Kusama was trading 2% higher on Wednesday which could be the start of a reversal.
What the charts are suggesting-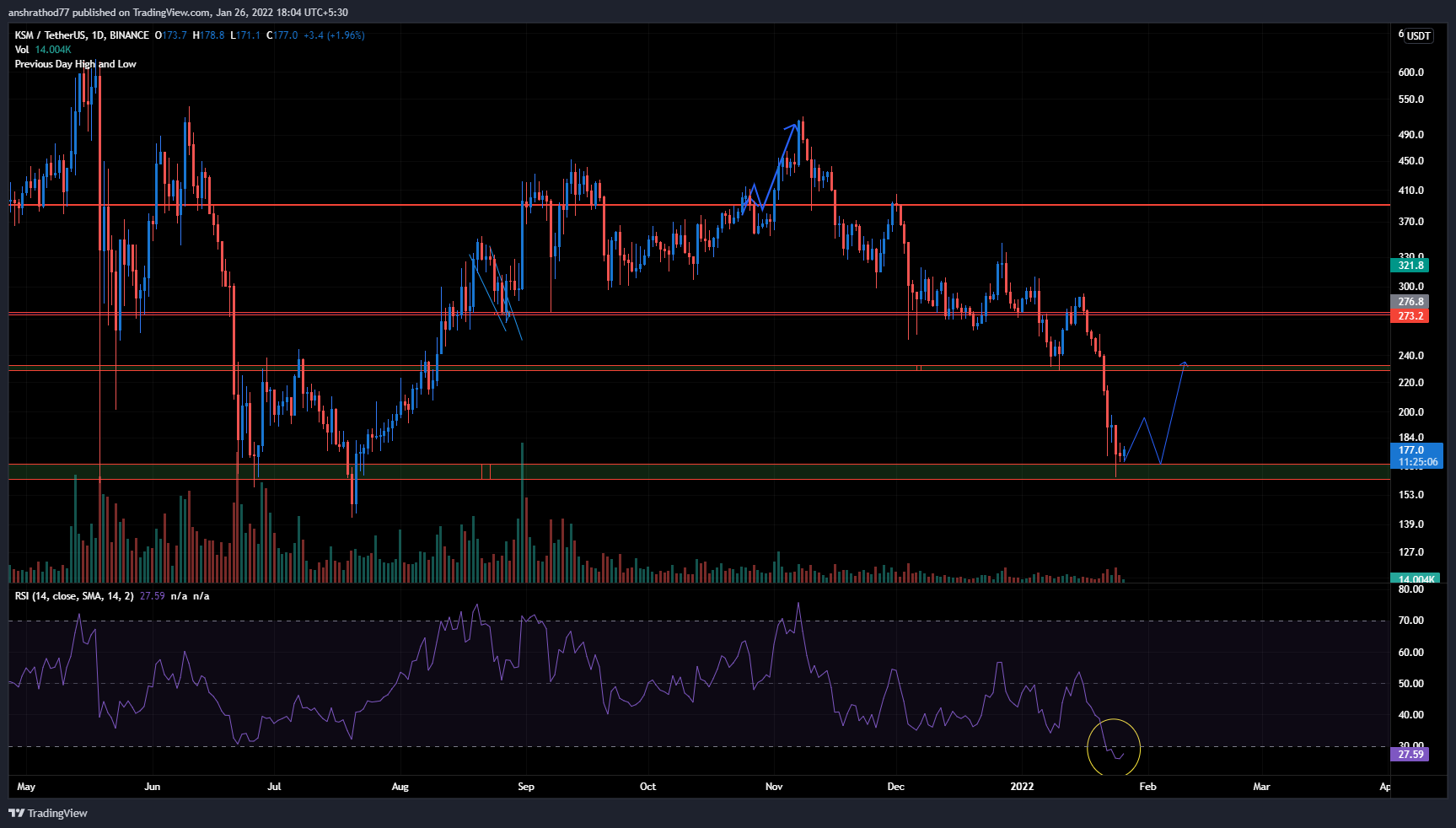 A strong support can be seen at $175, which is where the previous rally started, however, investors must be cautious and enter only once a clear reversal is seen.

The RSI is in the oversold zone and has started increasing thus it is looking like a small rally could be seen now.

Investors must set a stop-loss as Kusama seems weak at the moment due to the huge large candles that it has formed.

Investors can set a target of $230, followed by $270.