Is the long awaited breakout in Trilium finally here?
After almost going to $0 from $6, Trilium (TLM/USD) sure has tested the patience of its investors who soon could be rewarded with a breakout. Tlm has been trading almost at the same levels since April and a rally is due soon. However, investors must be cautious with a coin like Tlm which has been continuously falling ever since it was listed and should only take long positions once a clear breakout with good buying volumes is seen.
A look at this years charts-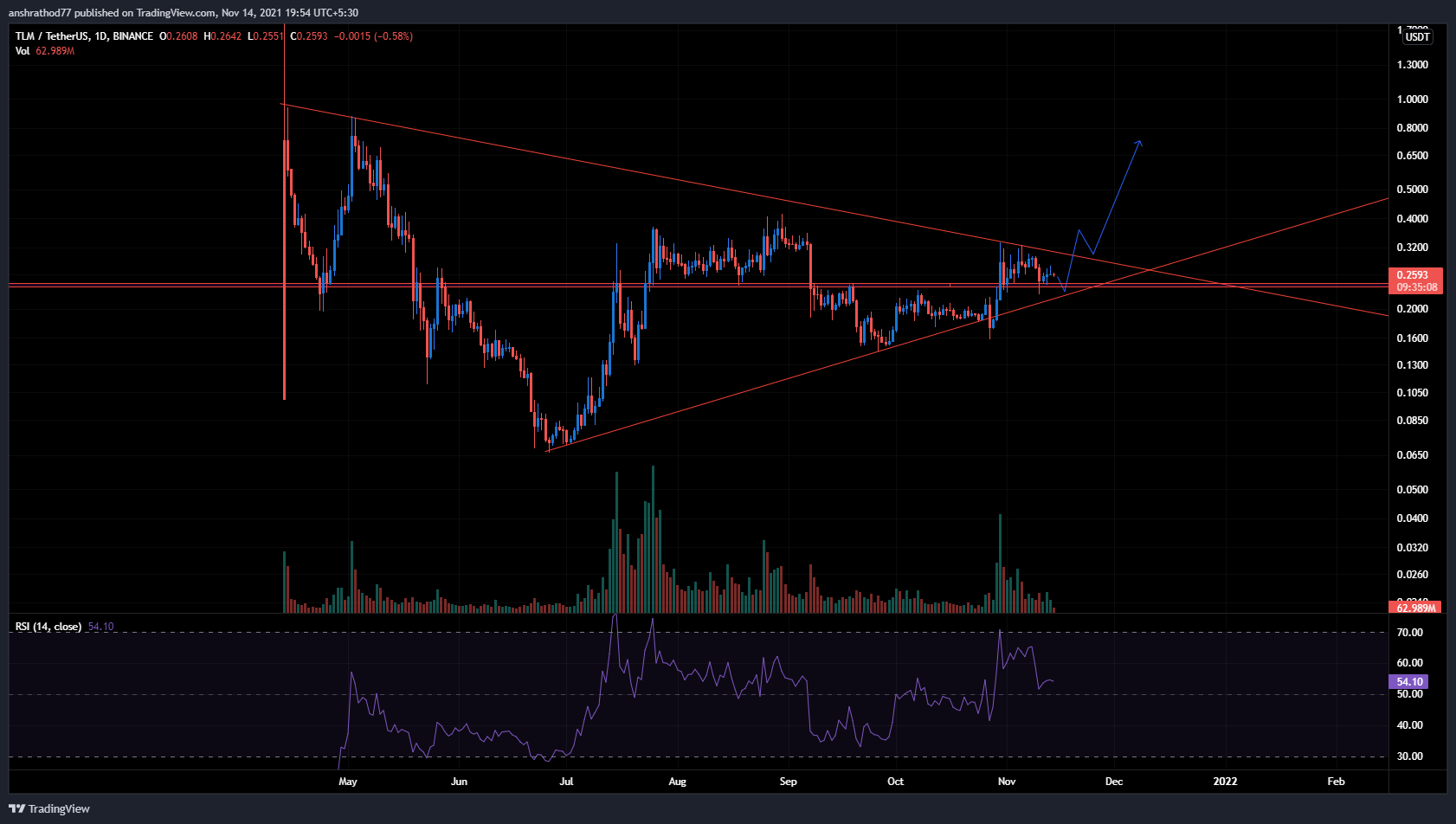 After falling by over 95% in April on the day it was listed Tlm has been trading below the $0.50 zone.

Tlm has formed a symmetrical triangle and has consolidated in a very tight range this month which is indicating towards a breakout very soon.

Tlm has been trading in symmetrical triangle ever since it was listed and once a breakout is seen, Tlm could yield some huge results

Investors must be cautious with Tlm as it has been falling ever since it was listed thus investors must be patient and wait for a break on the upside with good buying volumes.

Investors who do not want to take on a lot of risk can also wait for Tlm to retest the trendline before entering.

An entry can be taken above $0.338 and a stop loss can be set below the demand zone at $0.295

Tlm could hit some huge targets such as $0.42, followed by $0.585.
Conclusion
Tlm could start a rally soon however investors must be careful and only enter once a breakout is seen and must be cautious by setting a stop-loss.