Filecoin price outlook: Charts point toward a huge surge soon
Filecoin (FIL/USD) is extremely close to giving a breakout after consolidating for over 2 weeks and after multiple attempts to break on the upside, Fil has weakened the resistance and could give a successful breakout very soon. Investors are expecting a big move soon due to the weeks of consolidation in a tight range. Fil also tried to breakout on Wednesday however it got rejected and the price got pushed back down, nevertheless, the resistance has been tested multiple times and has weakened thus a successful breakout could be seen very soon. Multiple indicators are suggesting a bullish breakout and this could be a great breakout trade.
A look at this year's charts-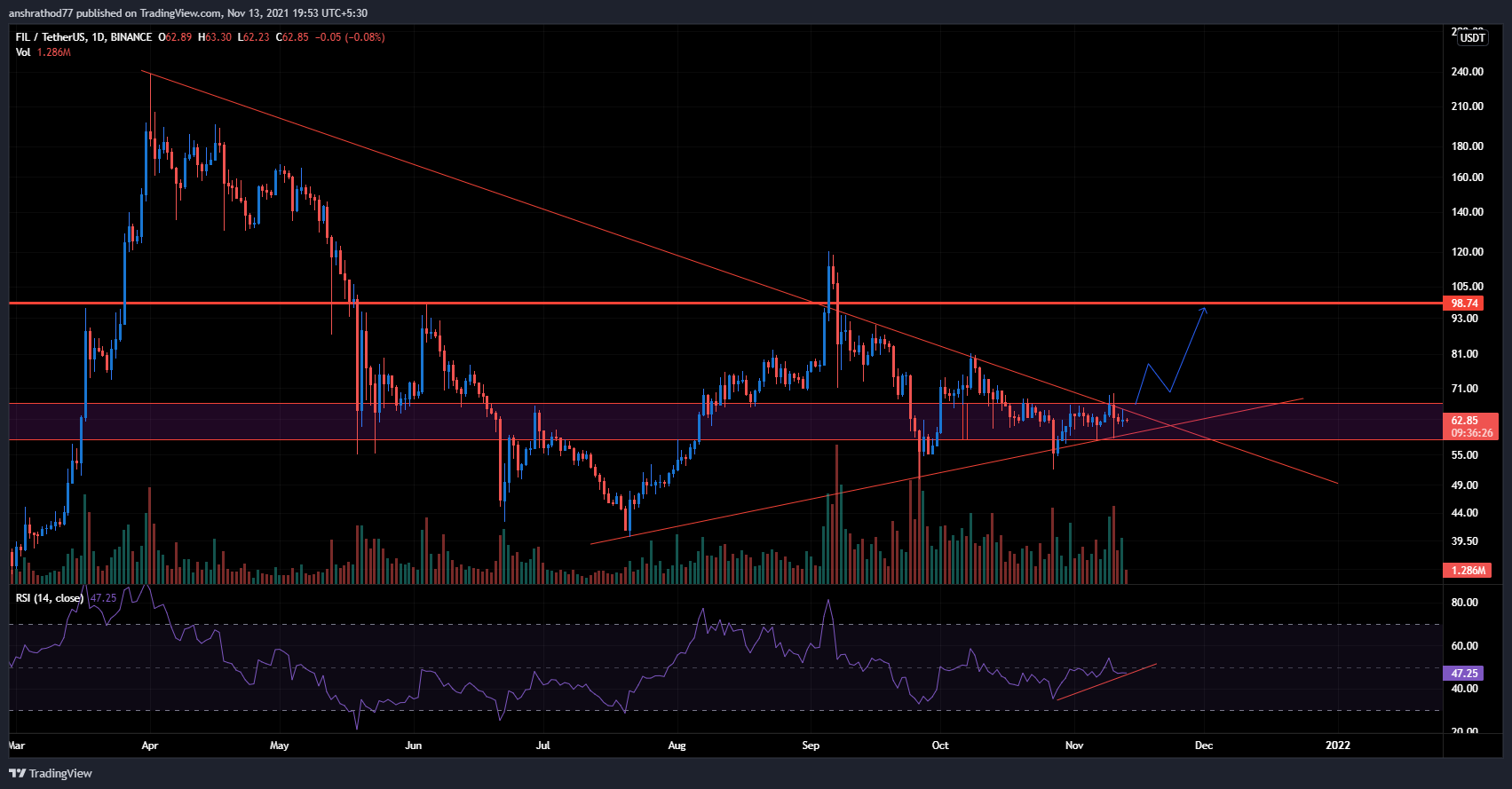 Fil has formed a symmetrical triangle and has reached the end of the triangle is now trading in a very tight range and could a breakout could be seen anytime soon.

After almost 8 months of consolidation, a breakout could yield some huge returns in the coming weeks.

However, Fil has shown a false breakout multiple times in the past thus investors must be patient and wait for a clear breakout . Thus investors must wait for the price to sustain the breakout before entering to avoid getting caught in another false breakout.

A bullish RSI divergence could also be seen on Saturday which was indicating that a breakout was imminent soon.

A target of $84 can be set, and the $84 mark could also be hit in the coming months.

A stop-loss can be set at $60 in case a false breakout is observed.
Conclusion
Fil has formed a very bullish structure and investors can expect some huge returns after a breakout is seen however investors must be patient before entering and wait for a clear breakout.