Here's why Stepn's GMT price has surged and what next
The GMT price has done well in the past few days as investors cheer the latest events in the Stepn ecosystem. It is trading at $1.07, which is a few points below its all-time high of $1.18. This price is about 14,558% above its all-time low.
What is GMT and why is it rising?
Stepn is a blockchain project that is at the intersection of several large industries. It is a web 3.0 project that is in the fitness, gaming, and non-fungible token (NFT) industry. These are sectors worth multi-billion dollars.
The project allows anyone to make money when doing basic exercises like running, jogging, and even casual walking. To do that, users need to first download the platform's app, which will enable tracking using its GPS.
The next part is to select a sneaker NFT based on what you want to achieve. There are four types of sneakers such as walking, jogging, running, and trainer. They cost different amount of GMT to buy. After this, just walk or do any of these exercises and you will be rewarded.
The GMT price has been in an uptrend as investors reflect on the size of the industries it is disrupting. Another catalyst is that the developers hinted about a major announcement that is scheduled to come this week. As shown below, there is a likelihood that the company will announce that its sneaker NFTs are available in the Binance ecosystem.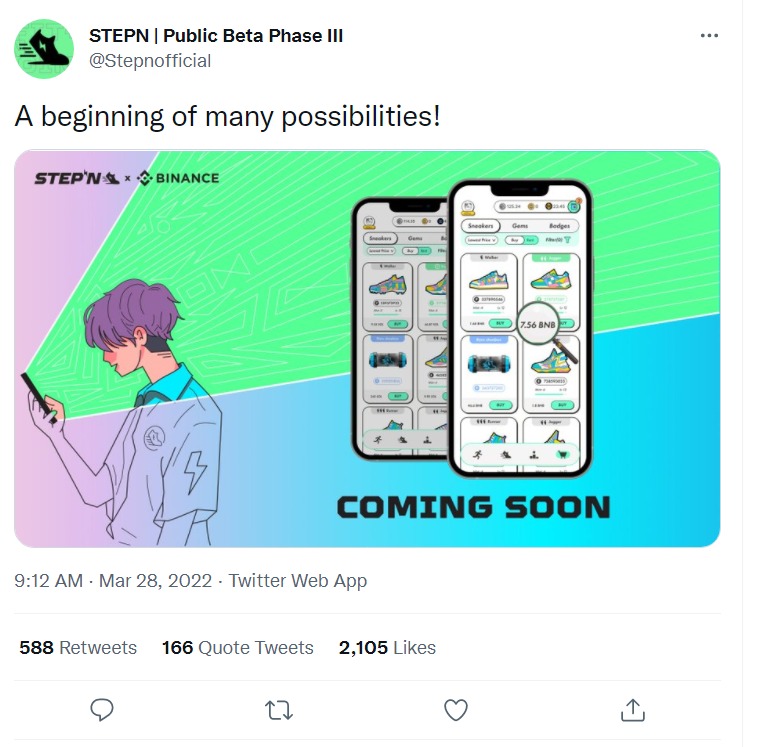 Another reason is that the developers announced that they were giving out a chance to get a double mint. This means that users who mint sneaker NFTs in its ecosystem will receive double the amount between March 29th and 5th April.
GMT price prediction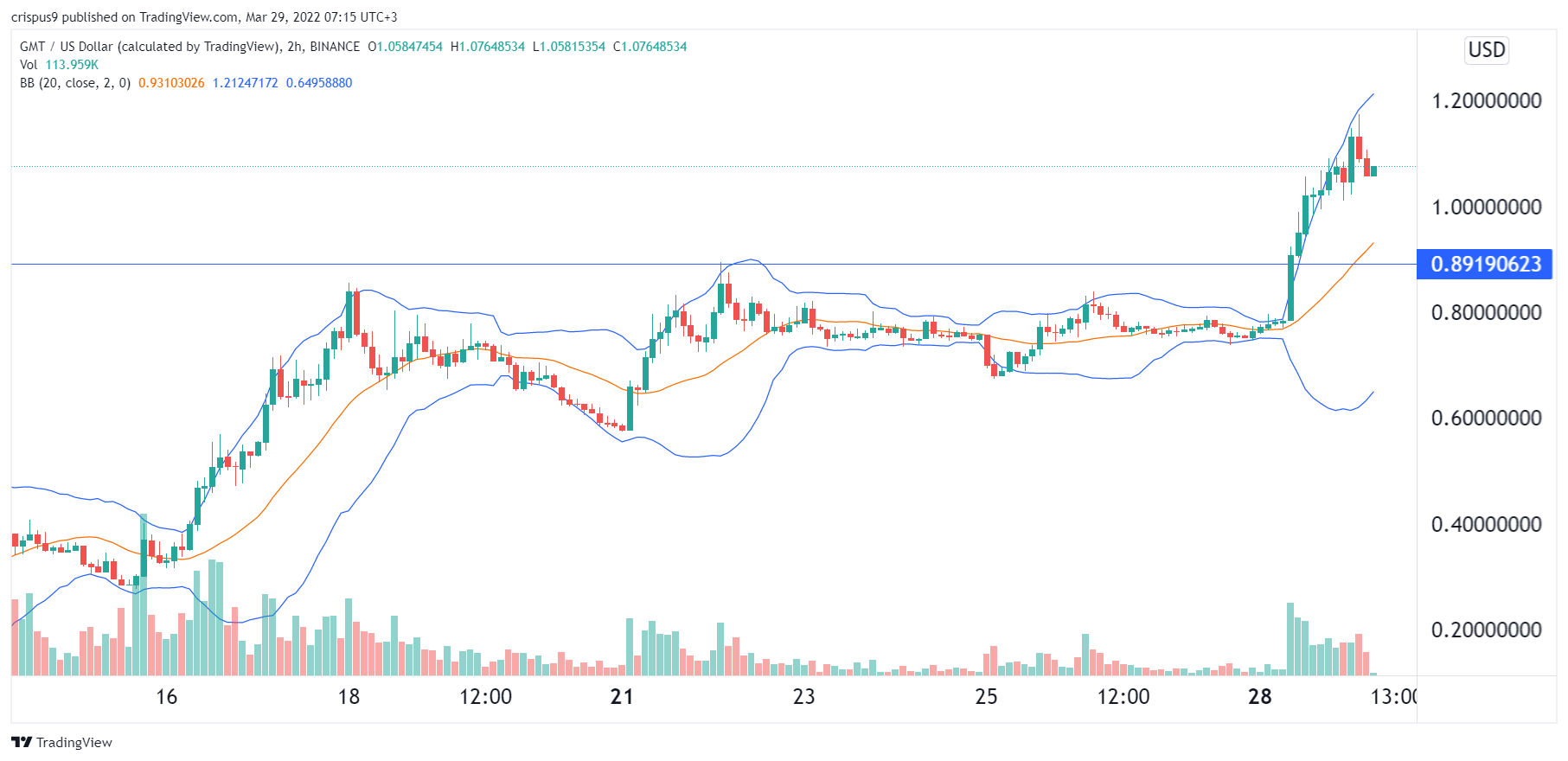 The two-hour chart shows that the GMT price has been in a strong bullish trend in the past few weeks as investors have embraced the token. It has managed to move above the important resistance level at $0.8920, which was the highest level on March 22nd this year. Its volume has also held steady recently while the price is between the middle and upper lines of the Bollinger Bands.
Therefore, there is a likelihood that the Stepn price will continue rising as bulls target the next key resistance level at $1.20.