Here is why you should buy the dip in Cosmos.
Cosmos (ATOM/USD) was trading 3% higher as a spurt in buying volumes were seen. Atom has fallen by over 40% in the past two weeks and it may be time for a bullish reversal according to the charts. Cosmos powers an ecosystem of blockchains designed to scale and interoperate with each other. The team aims to "create an Internet of Blockchains, a network of blockchains able to communicate with each other in a decentralized way." Cosmos is a proof-of-stake chain. With the strong fundamentals and the promising team behind the project, it may be a great decision to buy the dip in Aave for the long term.
Atom has been one of the strongest coins in the overall market during the sell-off. Earlier this month Atom hit a new all-time high despite the fact that Bitcoin fell to the $33000 mark, thus this correction may end soon and end up with Atom hitting a higher high. Atom is trading at a crucial trendline support from which a bounce-back can be seen soon however it is crucial for investors to be patient and wait for the right time to enter as Atom could still break the supporting trendline. Thus when should you buy Atom?
Here is what the charts are pointing towards-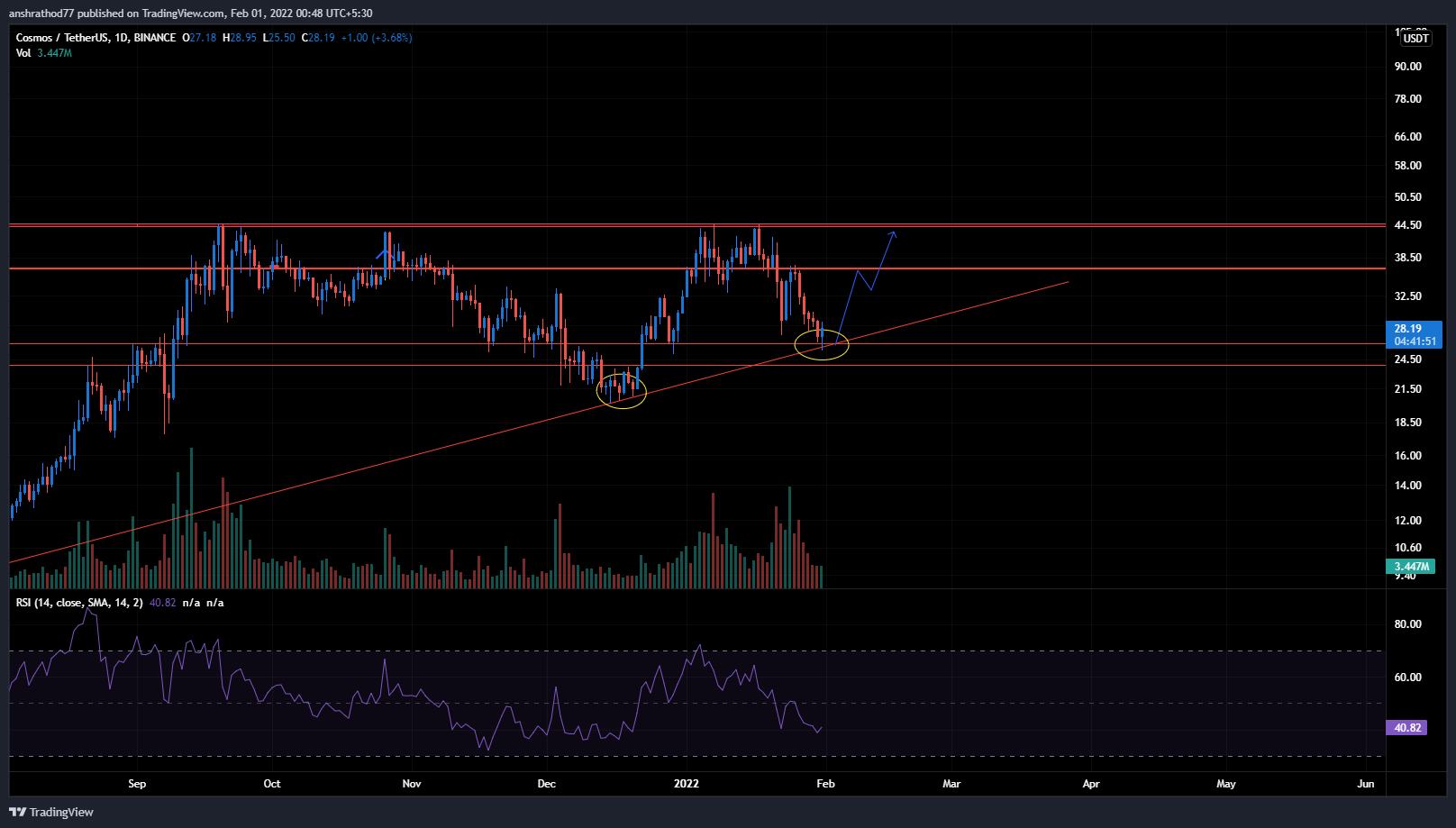 Atom has been trading in a rising triangle and is now at the trendline support, which was the zone from which the previous rally was seen.

It is looking like Atom will consolidate here before rallying once again, thus investors can enter above the $30 mark.

The correction could also be over soon thus Cosmos could also hit a new all-time high in its next rally.

Investors can set a target of $33, followed by $37 and a stop-loss can be kept at $27.