Can Mana reverse from the crucial $3.1 zone?
Decentraland Mana (MANA/USD) was down over 20% on Saturday after a huge market sell-off was seen. Mana had caught the attention of many investors due to its recent rally, many investors who had missed the rally were looking for opportunities to enter Mana. After a piece of land on Mana was sold for almost $1 million many people started realising the potential of the Metaverse coin. Mana has seen huge demand recently as over $100 million was sold in metaverse land last week.
Mana has fallen by over 40% from its highs from last month, and investors are now looking to buy Mana in hopes of another rally soon. Mana is now trading at a crucial zone which could be a make or break zone. Should you buy the dip in Mana.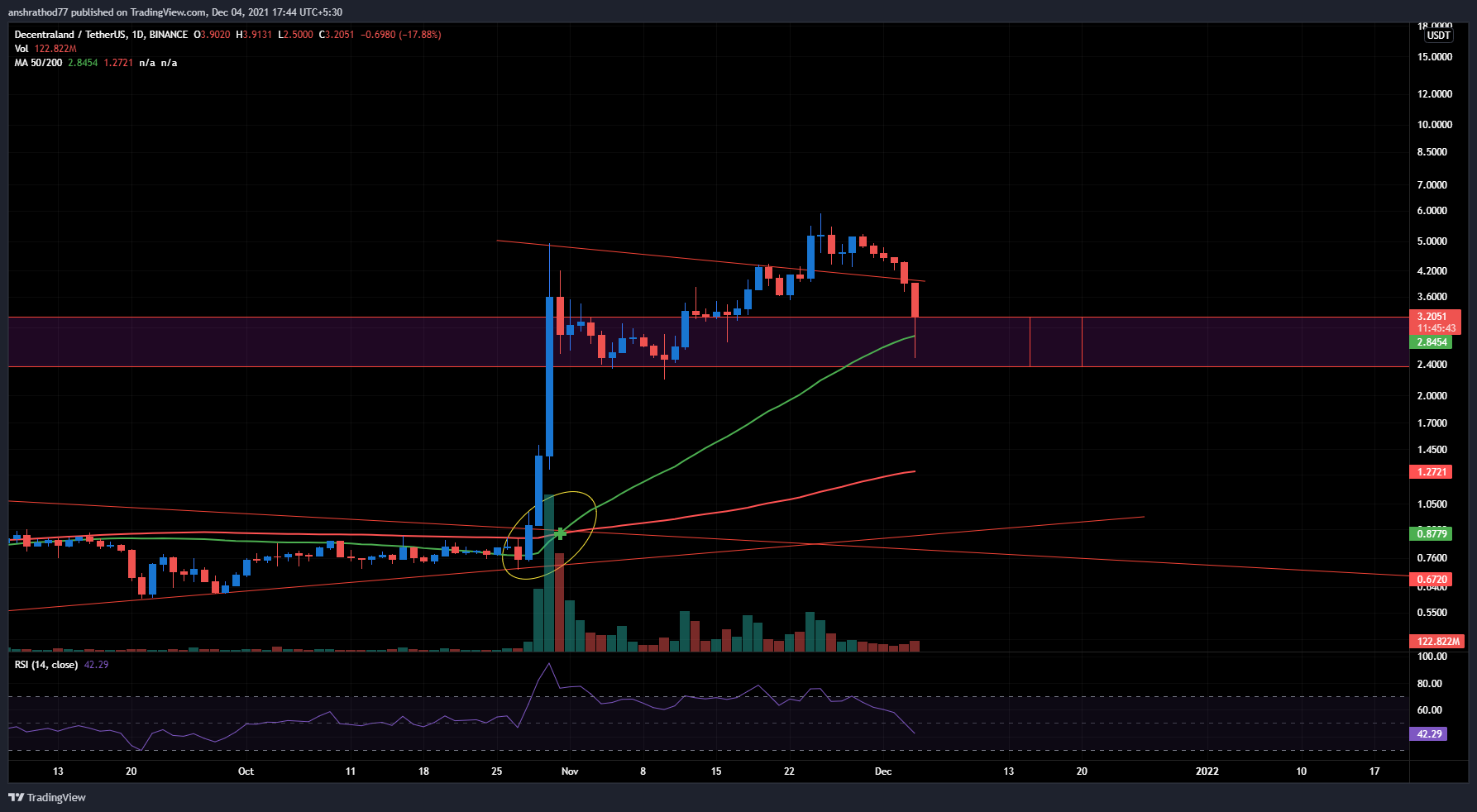 Mana has been falling sharply in the past few days and is now down over 40% from its all-time high.

The fall could be a retracement of the price after the recent surge in the price of Mana, thus it could be a great time for investors to buy Mana.

Mana has a strong support level at $3.09, which it broke down from today however buyers seized the opportunity to buy Mana at the discounted price and pushed the price back up the support.

Mana also seems to be taking support from the 50-day moving average, which could be a bullish indication.

Investors must be cautious and should enter only once a clear reversal is seen as Mana could still break down from the support level.

If a reversal is seen Mana could hit some huge targets such as $4.3,$5.3 and even a new all-time high in the coming months. Nevertheless investors should set a stop loss below the zone.