Can Mana hit a new all-time high in December?
Decentraland (MANA/USD) saw some huge buying volumes as it was trading over 10% higher on Saturday. Mana had been correcting after a sharp rally which took it to a new all-time high, thus the bullish move on Saturday could mark the end of the correction in Mana.
Mana is the digital asset token used in Decentraland to pay for products and services. Mana may be purchased and traded in exchange for fiat cash or other digital currencies, which is why recently Mana rallied by over 300% in October. The metaverse hype proved to be a winner for Mana investors as it rallied by over 400% in just a couple of months. Mana is now at an important support level and thus a reversal could be seen soon. Should you buy Mana in hopes of a new all-time high soon?
Here is what the charts are pointing towards-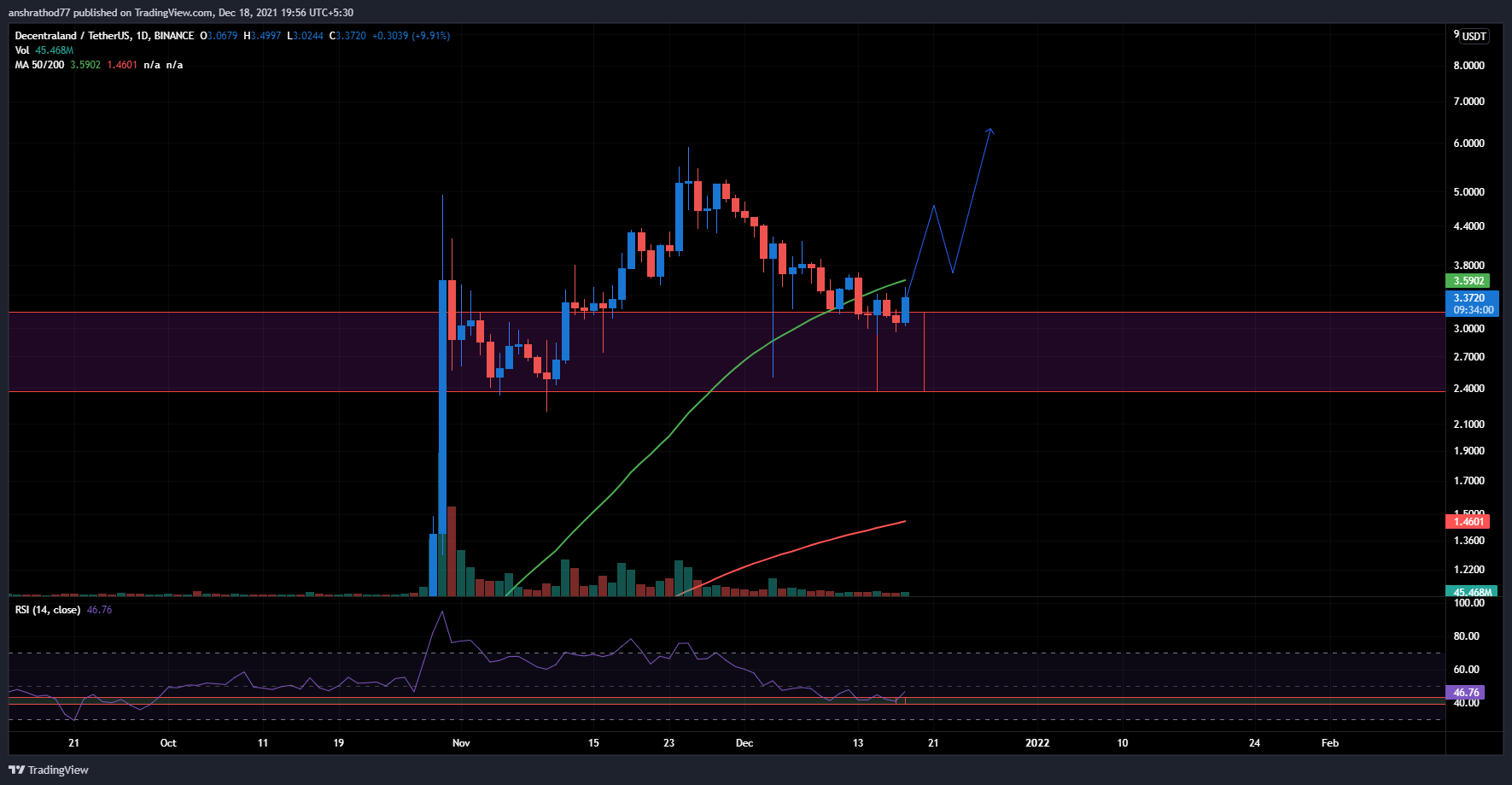 Mana rallied sharply earlier in November and hit a new all-time high, after which it corrected and has now approached an important support zone of $3.1 which could be the zone of reversal for Mana.

If a reversal is seen a new all-time high could be hit by Mana in the coming weeks and a rally could be seen soon.

The RSI is at the support level which is indicating that buyers could be returning soon which could result in a reversal.

Investors can wait for Mana to break the 50-day moving average for a safer entry as breaking the 50-day moving average will show that the momentum is back in Mana.

Investors must be cautious and set a stop-loss below the zone.

Investors can set a target of $4.4, followed by $5 and possibly a new all-time high too.