Should you buy Tron after the exit of Justin Sun?
Tron (TRX/USD) closed almost 7% lower on Friday after Tron's founder, Justin Sun, announced his departure from the altcoin's foundation and has also stated that TRX is now entirely decentralised. Tron is based on blockchain technology, has the capability of hosting many decentralized apps. Furthermore, its future potential to lead Web 3.0, as well as its low cost, make it a solid investment for many investors.
However, in the past couple of months, Tron has fallen by almost 40% from the new all-time high that it hit in November. Many investors are now looking to enter Tron however it could be a gamble with the exit of Justin Sun. Investors should be cautious as Tron has been weak in the past few weeks and has been continuously falling, however it has now approached an important support level which could be the point of reversal. Thus should you buy the dip in Tron?
Here is what the charts are pointing towards-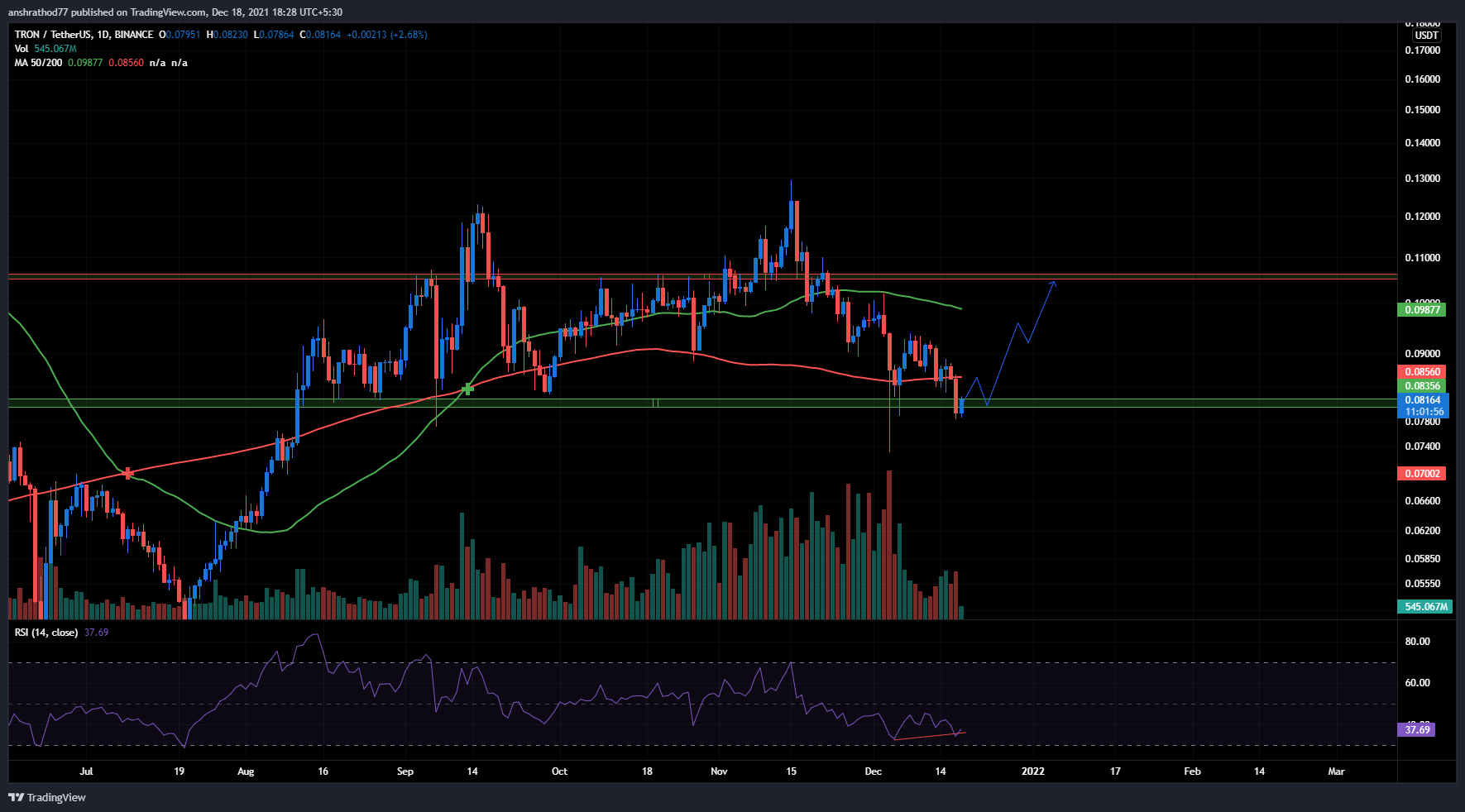 After hitting a new all-time high in November, Tron started falling sharply and has been trading in a strong downtrend ever since.

A strong support zone can be seen at $0.08, moreover, a double bottom can also be seen forming which is suggesting that a reversal could be seen soon.

After Justin Sun announced his exit on Twitter on Friday, Tron fell by over 7% and briefly broke through the support zone however it soon recovered and was trading back above the zone on Saturday. This is suggesting that it was a false breakout and that a rally could start soon.

Investors must be cautious and enter only once a clear reversal is seen, moreover, investors can also wait for Tron to break the 200-day moving average before entering.

A target of $0.10 can be set, followed by $0.12, and a stop-loss can be set at $0.078