Top 3 cryptocurrencies to invest in in March 2022
Cryptocurrency prices have performed poorly in March as worries about the crisis in Ukraine escalated. There have also been rising fears about the Federal Reserve, which is expected to start hiking interest rates on Wednesday. Here are some cryptocurrencies to invest in in March.
Terra
Terra is a leading South Korean blockchain project that seeks to become a leading player in the industry. It has smart contract features that have enabled developers to build using its ecosystem. And recently, its DeFi projects like Anchor Protocol, Astroport, and Lido have all done extremely well. Their TVL has jumped to more than $23 billion, making it the biggest chain after Ethereum.
LUNA rose to an all-time high of $105 in March and there is a likelihood that the trend will continue as demand for its DeFi ecosystem continues. Another likely catalyst is the rising demand for Terra USD, which is a stablecoin built using the network.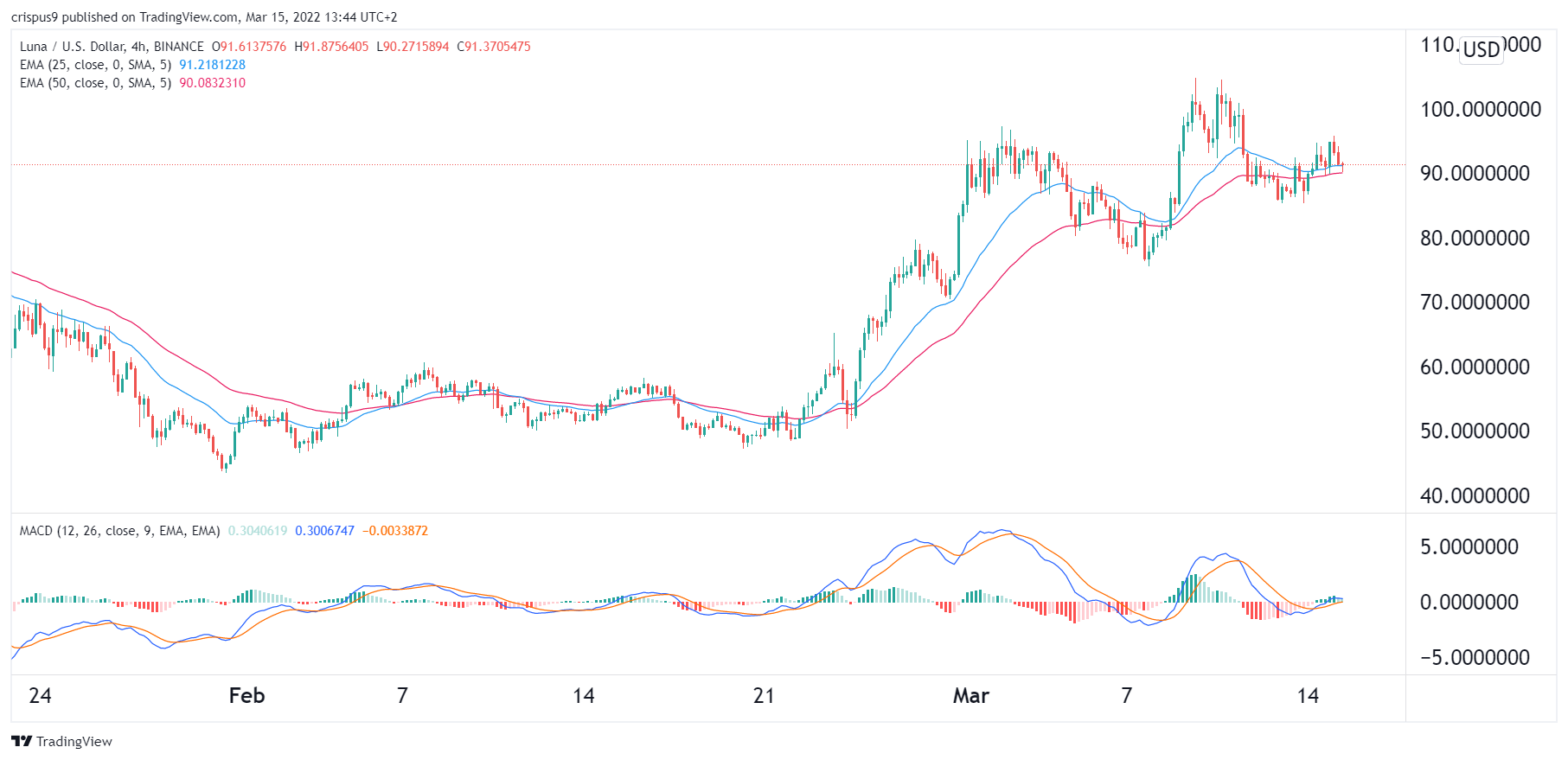 Monero
Monero is the biggest privacy coin in the world. Unlike Bitcoin, its transactions are completely anonymous and difficult to track. As a result, demand for the coin has been rising as investors predict that there will be more ransomware attacks.
In the past few months, many hackers have understood the vulnerability of Bitcoin. For example, the FBI was able to track funds that were stolen from the Colonial Pipeline hack. The agency also managed to recover the funds that were stolen during the Bitfinex hack.
Therefore, there is a likelihood that hackers will consider using Monero, which has better privacy credentials than most coins. As shown below, the coin has fallen slightly from its year-to-date high but ut is still slightly above the ascending trendline and the 25-day and 50-day moving averages. As such, there is a possibility it will bounce back in March.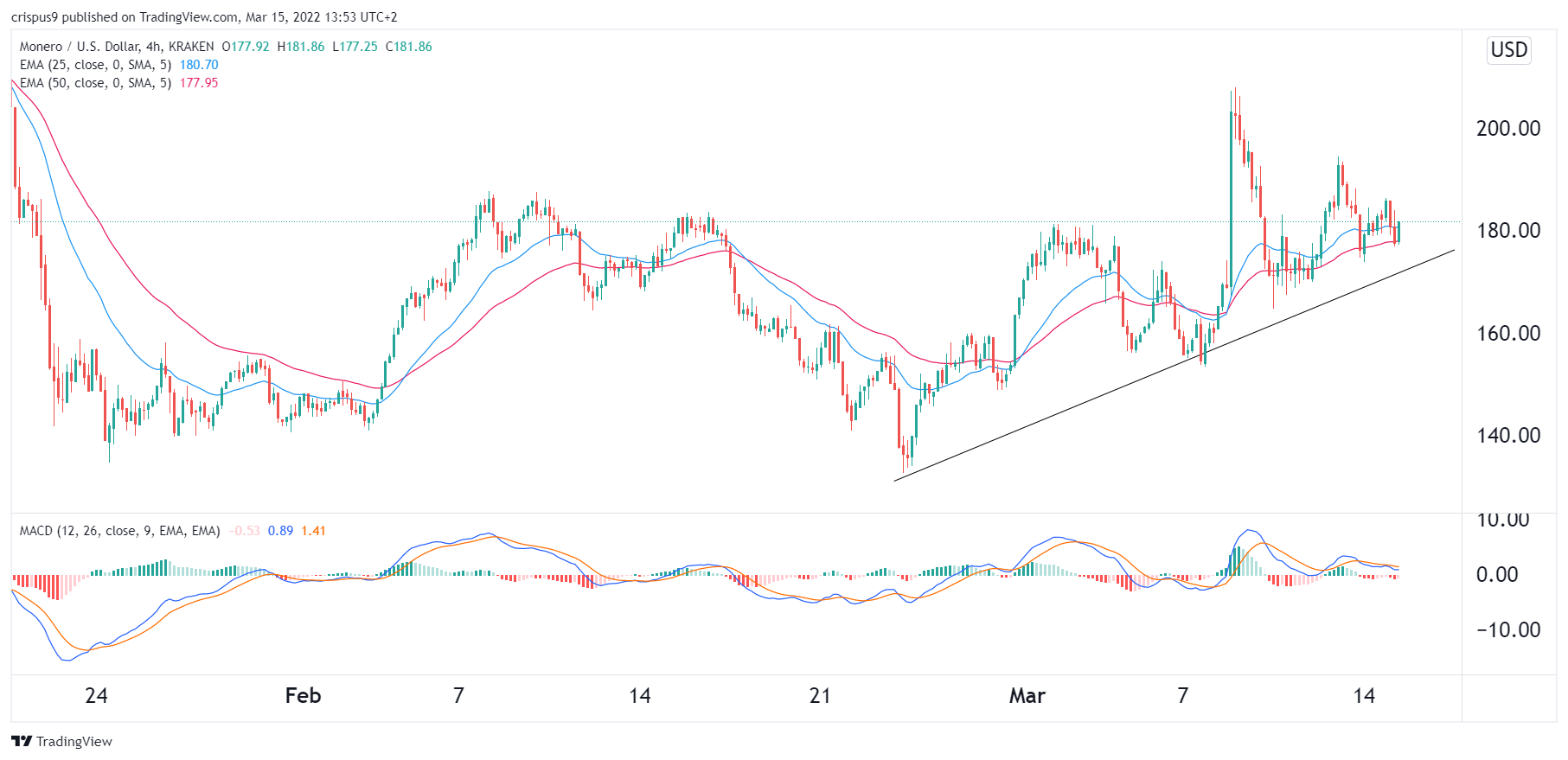 ThorChain
ThorChain is a leading cryptocurrency that is in the DeFi industry. Its role in the ecosystem is to provide liquidity across various chains. RUNE, its native token, has been the best performing cryptocurrency in March as its price has more than doubled.
The main reason for the performance is that the developers launched ThorFi, a financial derivatives product. This means that people will be able to create derivatives products backed on real assets. While this is not a new concept, analysts believe that it will continue doing well.
Therefore, there is a likelihood that the RUNE price will continue doing well in March.