Will ChainLink hit the $30 mark after the huge breakout on Wednesday?
ChainLink (LINK/USD) was trading over 8% higher on Wednesday after huge buying was seen. Link is now over 16% higher and is showing signs that this rally may take it back to the $30 levels once again. Chainlink is a decentralized blockchain oracle network built on Ethereum. The network is intended to be used to facilitate the transfer of tamper-proof data from off-chain sources to on-chain smart contracts. Many investors refer to Link as a safe and stable coin to invest in, due to the large market capitalisation of Link huge moves are not expected.
Link was one of the worst-performing coins in the top 10 list over the past few months as it has fallen from the high of $38 that it hit in November, and has fallen by over 50% from the highs that it hit in November. Nevertheless, Link is now trading almost 30% this year and is showing a great start to the year which could be a hint for the coming months. Link broke out from a strong resistance that it has been trying to break out from a couple of weeks, and is now looking very bullish and could soon rally even further.
Investors are now looking for opportunities to buy Link before it rallies further.
A closer look at the charts-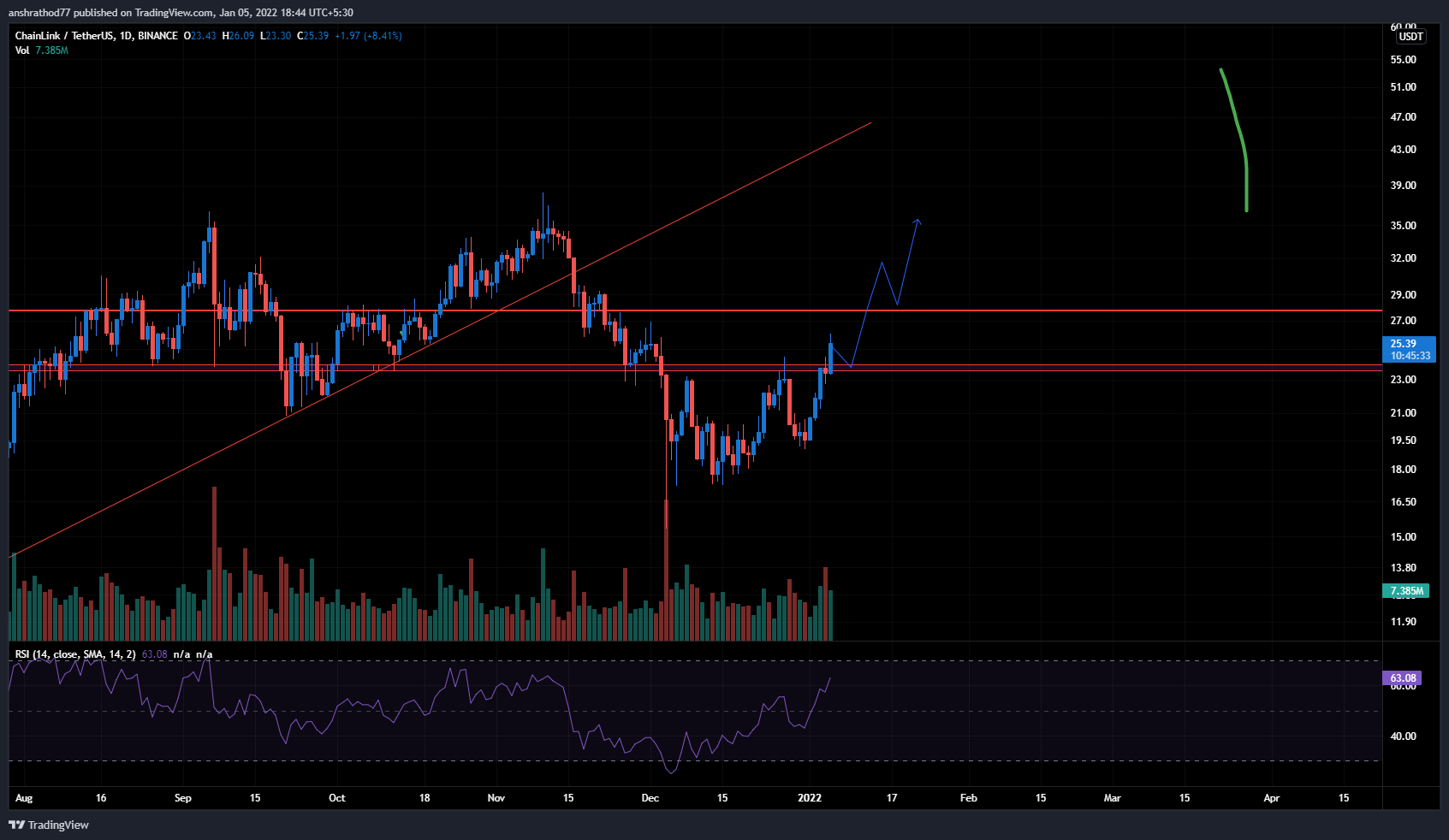 After falling by over 50%, Link has finally started a rally after forming a Cup pattern.

Link broke out from strong resistance at $23.5 after the surge on Thursday where huge buying volumes were seen.

Investors can wait for a retest of the zone at $23.5 and can enter after a reversal, as an early entry could be risky due to the chances of a false breakout.

A target of $28 can be set followed by $31, however, investors must be cautious and set a stop-loss at $20.