Why are these meme coins performing excellently?
The leading meme coins have been performing well over the past few hours as the broader market slowly recovers.
Dogecoin (DOGE) and Shiba Inu (SHIB) have been trading in the green zone over the past 24 hours. This latest development comes after tokens lost more than 15% of their values over the past week.
Dogecoin has reclaimed its place as the tenth-largest cryptocurrency by market cap after surpassing Polkadot and Avalanche over the past few days. At press time, DOGE is trading at $0.139, up by nearly 6% in the last 24 hours.
Shiba Inu occupies 14th place in the market and is currently trading at $0.00002098 per token, up by 5.6% over the past 24 hours.
There are no specific catalysts behind their ongoing rallies except the broader cryptocurrency market recovering from its recent slump.
The total cryptocurrency market cap is now above $1.6 trillion again and could rally higher over the coming hours and days.
Key levels to watch
The DOGE/USD chart is looking bullish thanks to the cryptocurrency's ongoing rally. The technical indicators show that DOGE is currently performing well and could rally higher in the coming hours and days.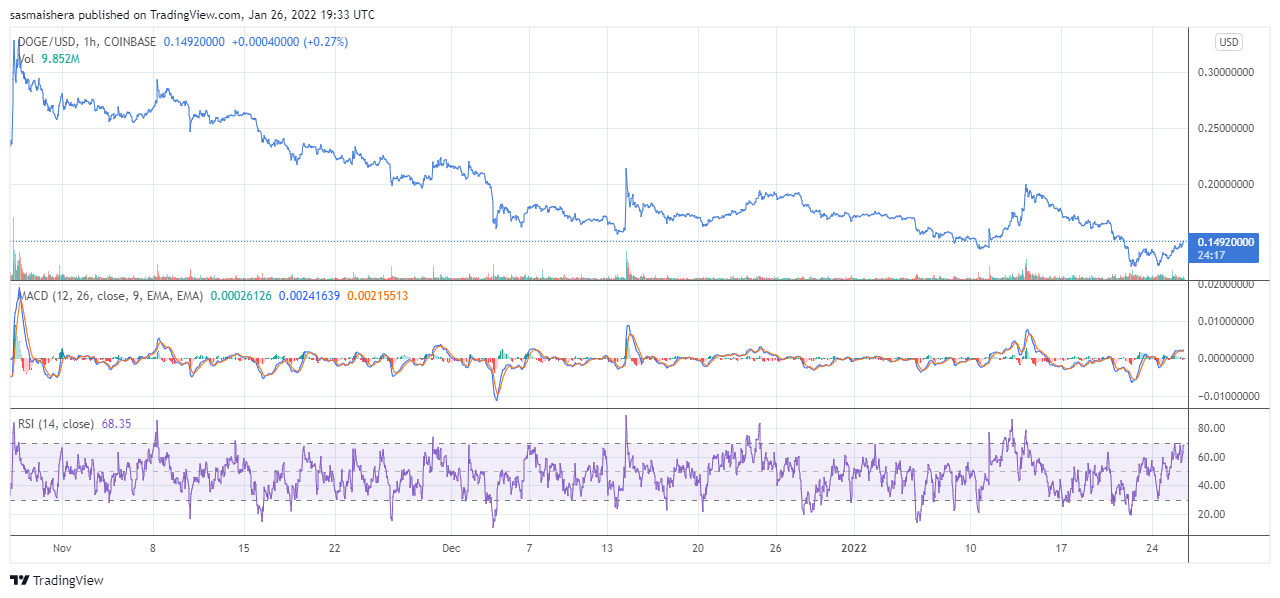 DOGE's MACD line is around the neutral zone after spending the past few days in the negative region. The RSI of 60 shows that DOGE could soon enter the overbought region if the positive momentum is maintained.
Meanwhile, the SHIB/USD 4-hour chart is also looking positive as the token recovers from its recent slump. The technical indicators show that SHIB is performing well and could build on that over the next few trading sessions.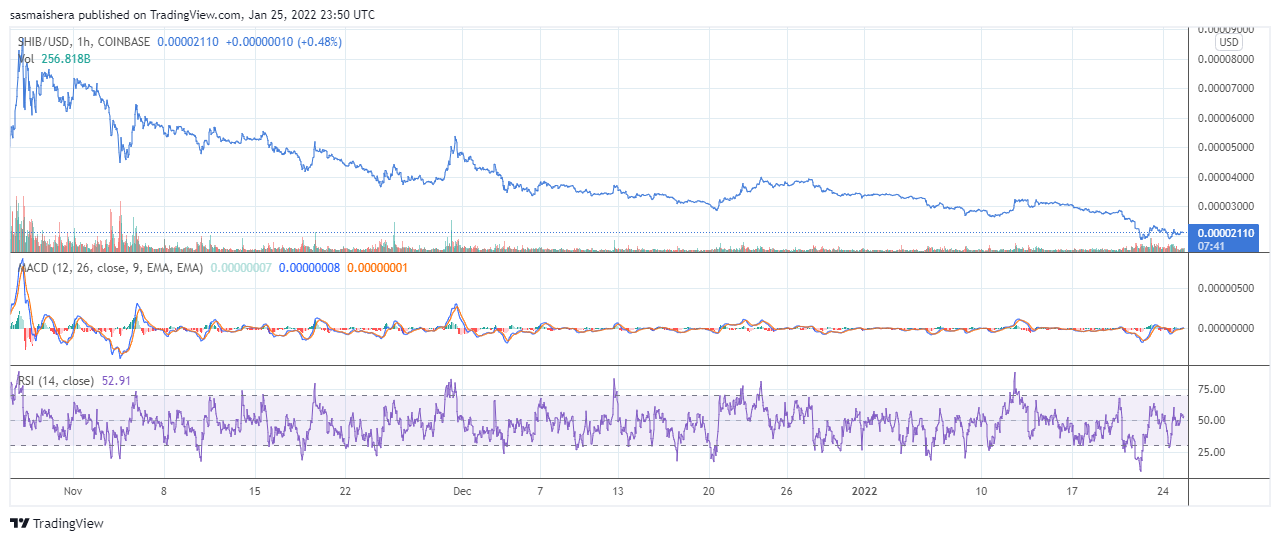 SHIB's MACD line is still below the neutral zone but could go higher if the current momentum is maintained. The RSI of 54 shows that SHIB is no longer in the oversold region, and the buying pressure could resume if the bulls remain in control.