What's the better buy right now? Bitcoin or Apple stock
Tim Cook, CEO of Apple, has surprised Twitter on a day where Bitcoin hit the $68000 mark by stating that he personally owns cryptocurrencies and has been interested in them for "a while". This has caused many investors to now decide whether to invest in Bitcoin (BTC/USD) or in the Apple stock (NASDAQ: AAPL).
With the bull market going on many investors are preferring the crypto markets however here is what the charts pointing towards-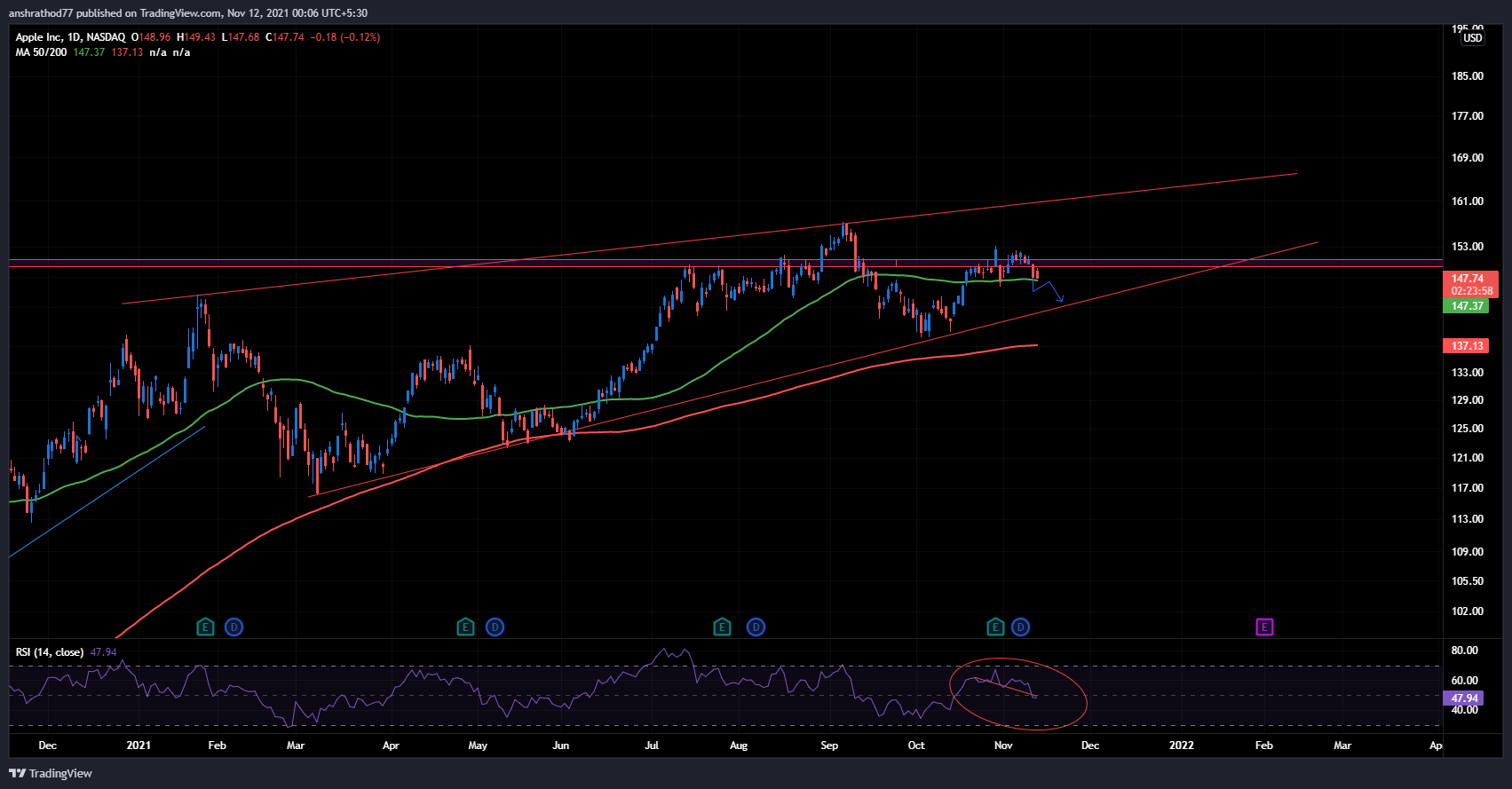 AAPL has formed a wedge pattern and it is looking like it will soon test the lower trendline.

AAPL has been rejected from the supply zone at $150 and is now heading downwards and is not looking too strong for the coming weeks.

A bearish divergence could also be seen on Wednesday which confirmed the bearish view for the coming weeks.

After a false breakout from the $150 mark earlier in November AAPL can test the lower trendline very soon and thus any long positions should be avoided until a clear reversal is seen.
A look at the charts of Bitcoin-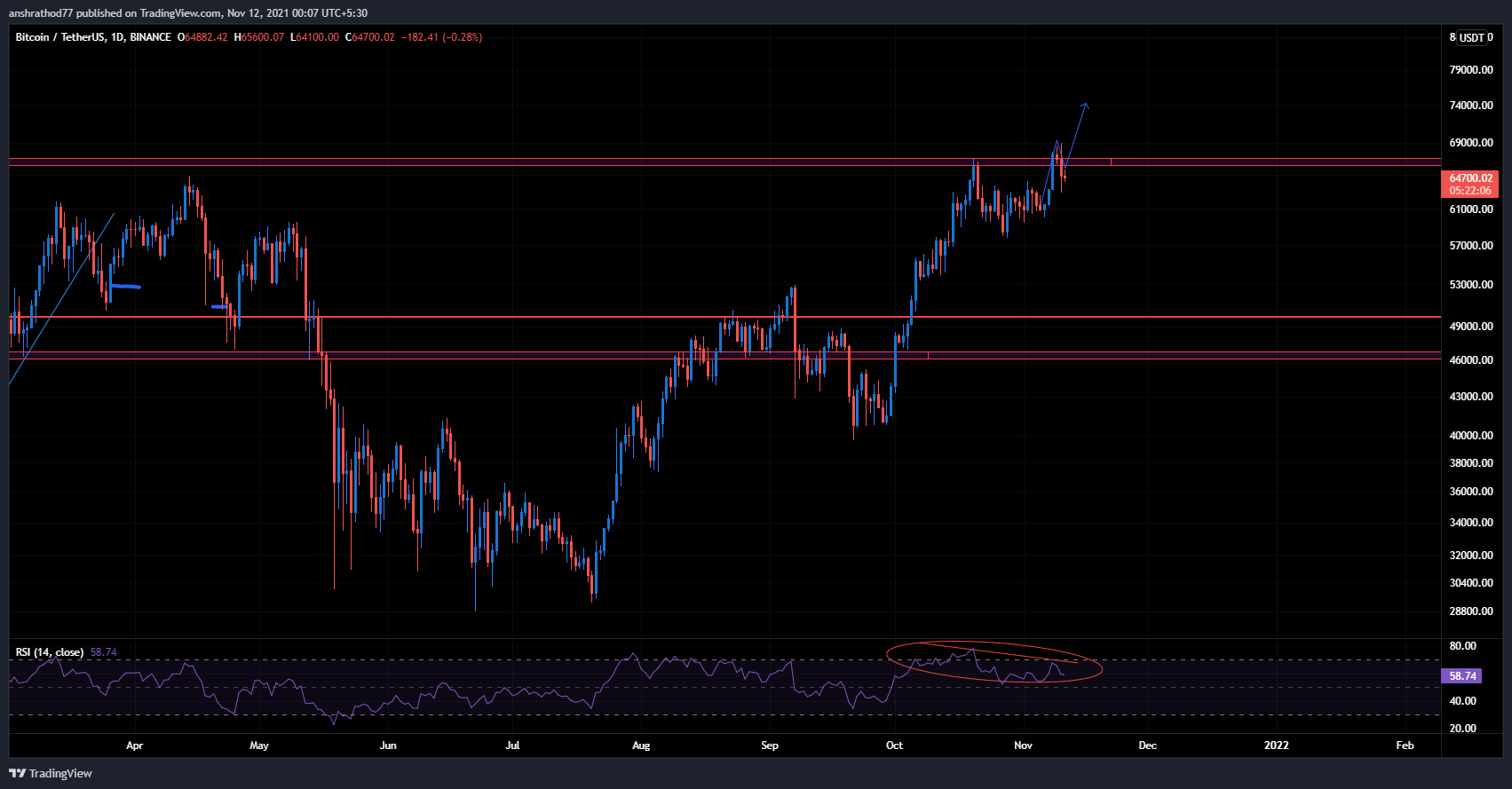 Bitcoin is looking very bullish especially after hitting a new all-time high on Wednesday.

Bitcoin broke out of the resistance at $67200 and can give some huge targets in the coming weeks.

However, a slight bearish divergence has been formed and the RSI was also in the overbought zone on Wednesday thus a small pullback could be expected before Bitcoin continues its rally.

A long entry could be taken after a short pullback
Conclusion
AAPL has been rejected from a strong zone of resistance and is also looking for the coming weeks thus long entries should be avoided until a clear reversal is seen however Bitcoin has just broken its all-time high and is looking extremely bullish for the coming weeks and could also start a new potential rally.However, investors must note that the AAPL stock is a very stable option and is not nearly as volatile as Bitcoin is, thus investors who do not want to take on too much of a risk should wait for AAPL to give a reversal.