This bullish coin has formed a double bottom: Should you buy?
Investors are looking for coins to buy as Bitcoin (BTC/USD) was trading near its support thus a short term rally could be seen causing other coins to surge. Avalanche (AVAX/USD) is a coin that has been quiet for the past few months after the sharp in November, however, it is looking like it could be time for another rally. Avax is a utility token that serves as the ecosystem's common medium of exchange moreover, it is also a currency in the Avalanche world investors can secure the network by staking and earning rewards by getting more AVAX tokens. Compounding the value derived from staking is the AVAX deflationary token mechanism.
Avax is now trading over 40% lower from the all-time high hit it earlier in November, however, it is looking like Avax could soon start a rally towards the all-time high. In the previous rally, Avax surged by over 170% in a month rewarding the investors through a sharp rally. Investors who missed the previous rally could earn similar returns if a rally is seen now, however, investors must be patient and wait for the right time to enter Avax which would be when it shows strenght. However, what would be the right time to enter Avax?
Here is what the charts are pointing towards-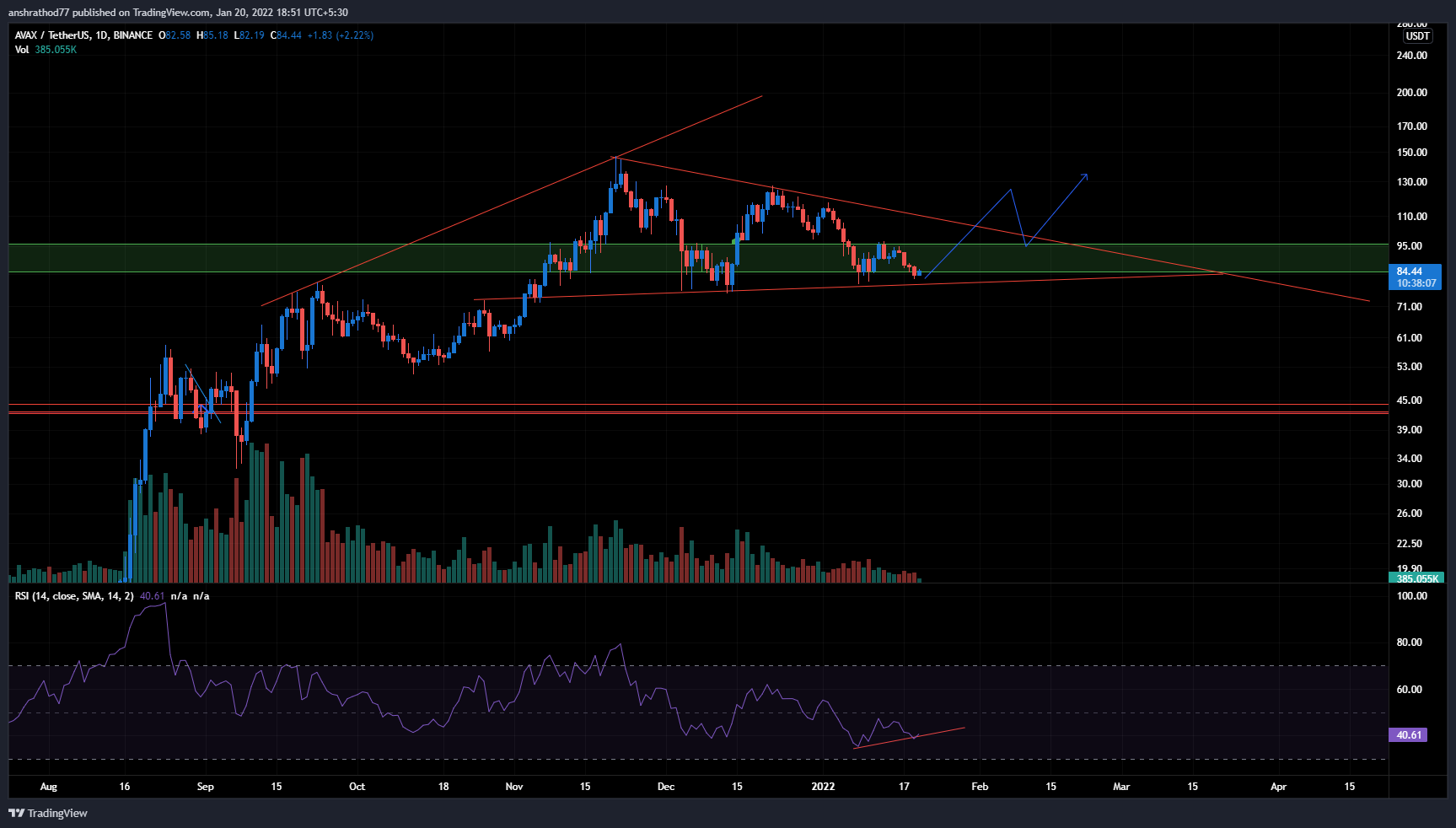 Avax is trading in a symmetrical triangle and is trading at the supporting trendline thus a reversal could be seen soon.

Avax has also formed a double bottom pattern which is a bullish pattern thus it is looking like a rally could start soon, moreover, a bullish RSI divergence can also be seen thus investors can enter once a clear reversal is seen.

It is looking like Avax will soon break out from the trendline.

Investors can aim for a target of $125, followed by a new all-time high.