These two cryptos are worth buying after falling by over 25%
Bitcoin (BTC/USD) has fallen by over 15% in the past two weeks, this has caused numerous coins to fall by over 25% to even over 30%. This could be a great opportunity for investors to buy the dip in before a rally is seen again especially in coins like Luna (LUNA/USD) and Matic (MATIC/USD). However, investors must be careful with the coins that they choose to buy the dip as many coins can still fall further down thus investors must invest in strong coins which are able to sustain sell-offs in the overall market. Thus here are two fundamentally strong coins to buy the dip in-
Solana (SOL/USD)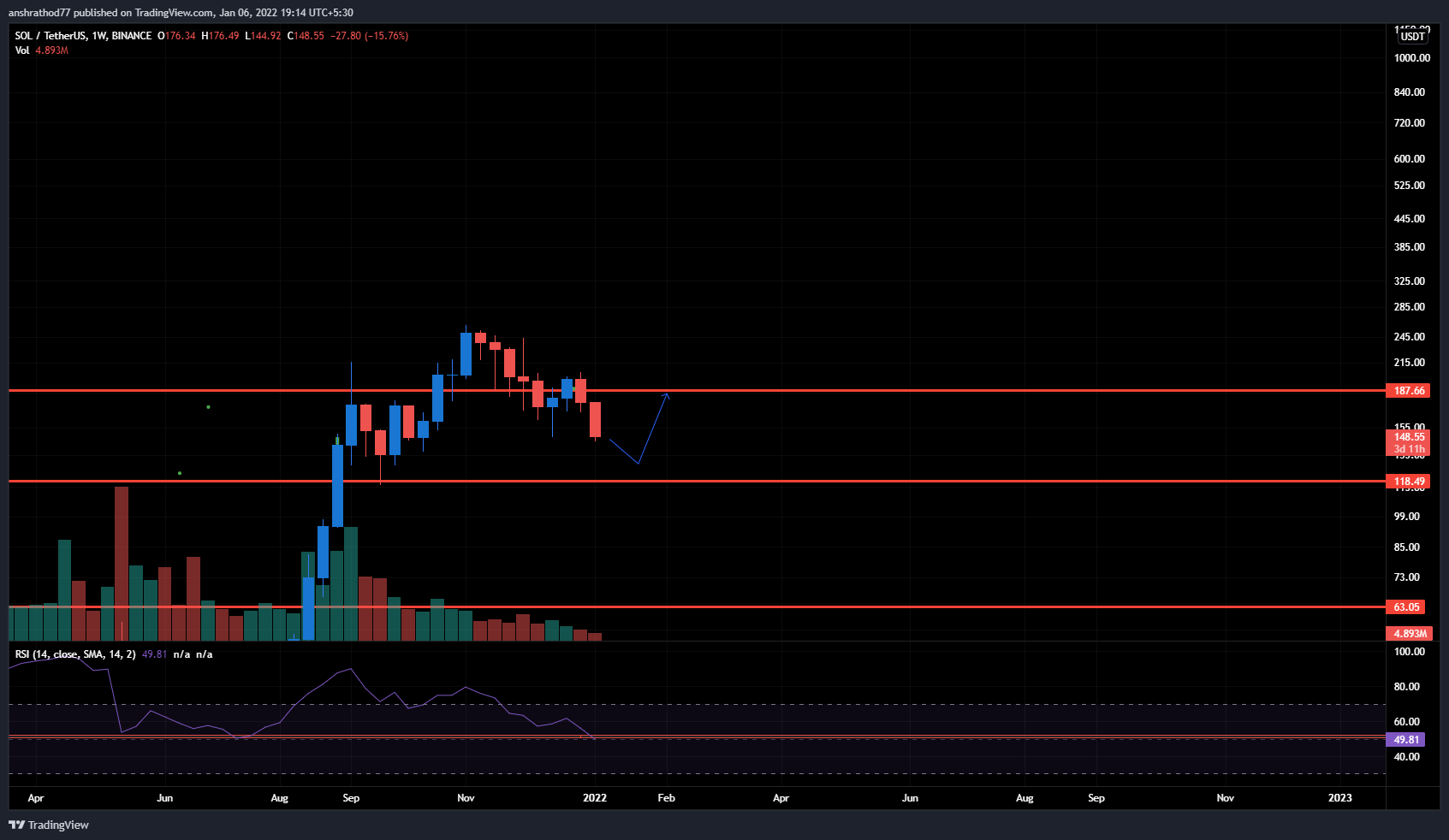 Solana has fallen by over 25% in the past two weeks, and could still further down, however it is approaching a strong support level that could be a point of reversal and could be a great price to buy Solana at.
A strong support can be seen at $120, which could be the reversal level for Solana thus investors can start slowly accumulating Solana as it approaches the support level. Investors must be cautious as a break from the support level could lead to Solana falling by another 20%, However it is looking unlikely as Solana has strong fundamentals and is also at the Weekly RSI support level which is suggesting that buyers could be making a return soon.
Terra (LUNA/USD)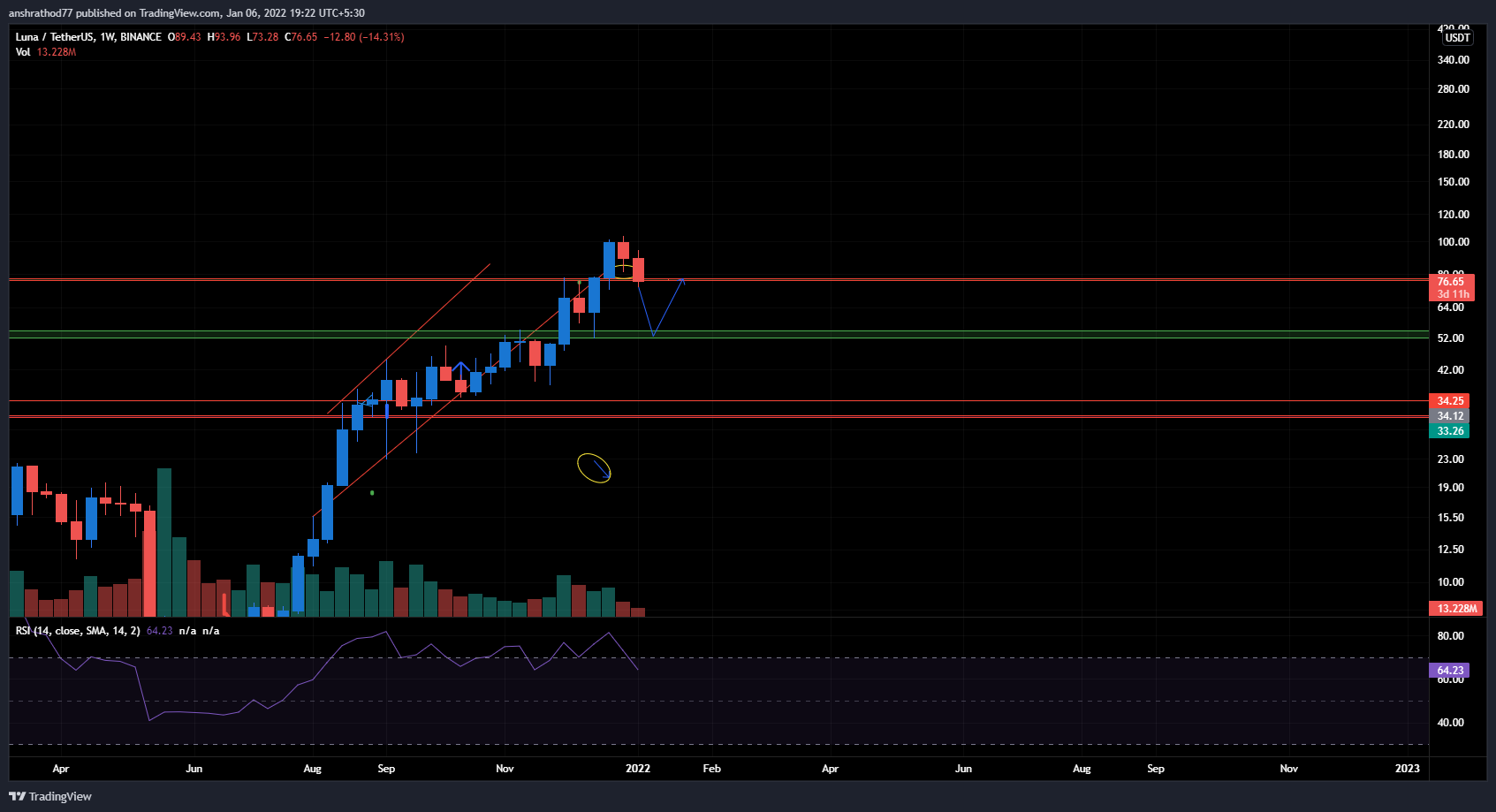 Luna was recently on the watch of many investors as it hit a new all-time high in a sharp rally seen earlier in December. However, Luna has fallen by over 25% from the all-time that it hit and is now at a crucial support level that could be broken soon. Luna is about to break a strong support level at $76 and can start heading towards the next support level at $50. Thus investors can start accumulating Luna before it resumes its rally towards a new all-time high.