Should you buy the dip in Avax on Thursday?
Avalanche (AVAX/USD) was trading over 6% lower on Thursday after the wider market saw a deep sell-off. Avax was on the watchlist of many investors after the recent surge which saw the price zoom from $50 to $145.Investors who missed the rally have been looking for opportunities to enter Avax in the correction phase it is currently trading in.
Avax has corrected by over 40% from the highs that it hit in November, and this could be a great opportunity for investors however it is crucial for investors to be patient and not enter too early. Avax has been moving sideways in a tight range which is hinting towards a big move in the coming days. If the correction is over Avax could hit a new all-time high however is this the right time to enter Avax?
Here is what the charts are pointing towards-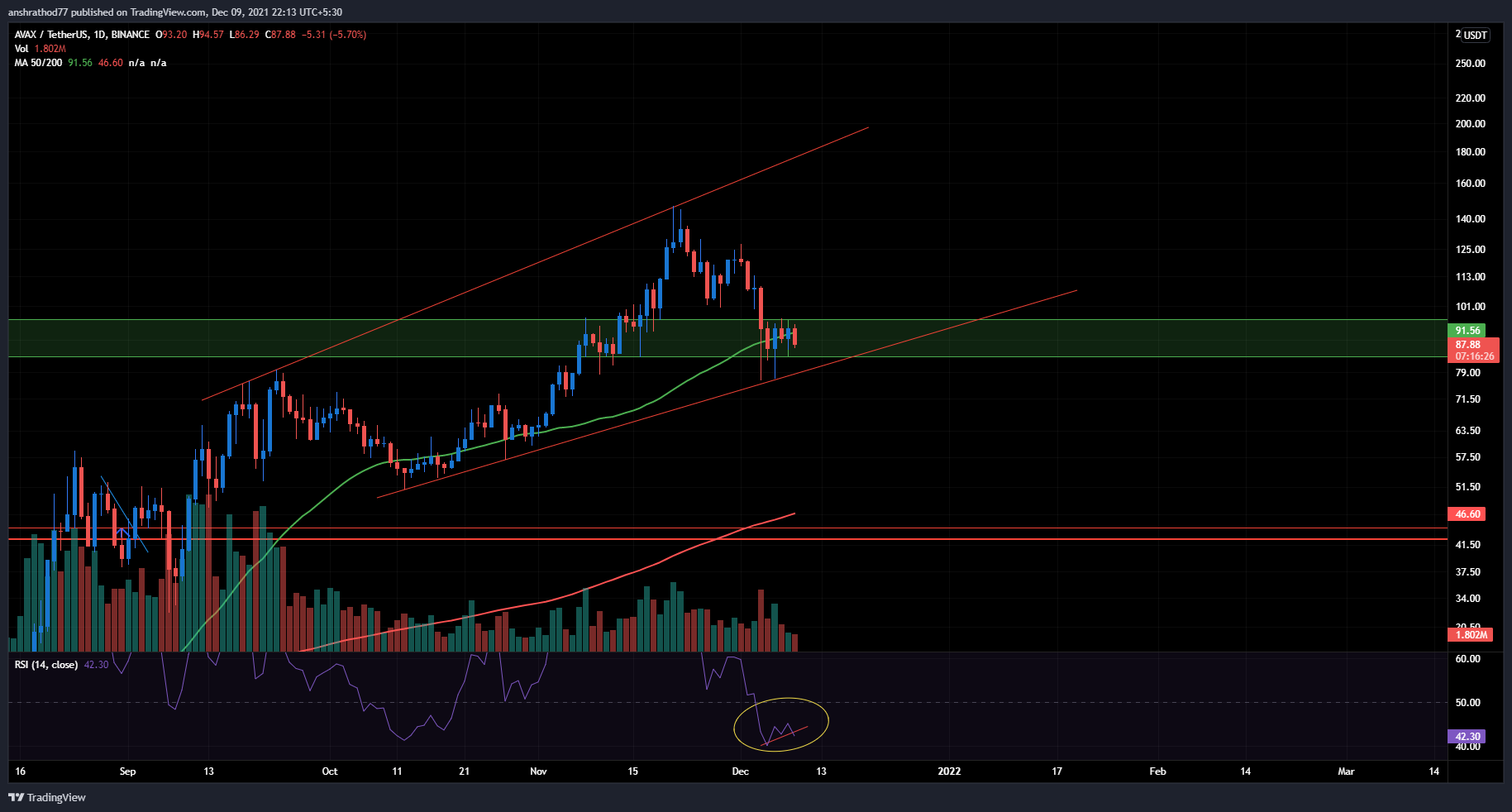 Avax saw a huge rally of over 150%, which helped it reach a new all-time of $147, however, it has now corrected to $57 which is the 0.618 Fibonacci level. Thus this could be the reversal zone for Avax.

Avax has been consolidating in a very tight range this week which could be a sign that a big move can be seen soon. However, this does not mean that investors should take long positions now as the price could give a big move either way and thus the price could fall as well. Thus investors must wait for a clear breakout above the zone before taking any long entries.

Investors should also wait for Avax to break through the 50-day moving average which would confirm a bullish bias.

Long entries should be avoided below the zone at $84, as it is a crucial support zone.

A target of $110 can be set, followed by $130 and a new all-time high could also be seen in the coming months.