Should you buy the dip in Atom on Tuesday?
Cosmos (ATOM/USD) was trading over 7% lower on Tuesday after a significant sell-off was seen in the broader market. Atom caught the attention of investors after almost rallying by 50% last week. Cosmos enables blockchains to transfer value with each other through IBC and Peg-Zones, while letting them retain their sovereignty. Cosmos allows blockchain applications to scale to millions of users through horizontal and vertical scalability solutions.
It is looking like Atom could be heading for a small correction after the huge rally which was seen last week thus investors who missed the previous rally are now looking for opportunities to enter Atom. However, investors should wait for the right time to enter and should not enter due to a fear of missing out on the rally. After falling by over 50% investors had lost hope in Atom however the recent rally has brought Atom back to the radars of investors. Experts believe that the Cosmos Network can grow exponentially in 2022, thus they think that Atom could yield huge results too in the coming weeks.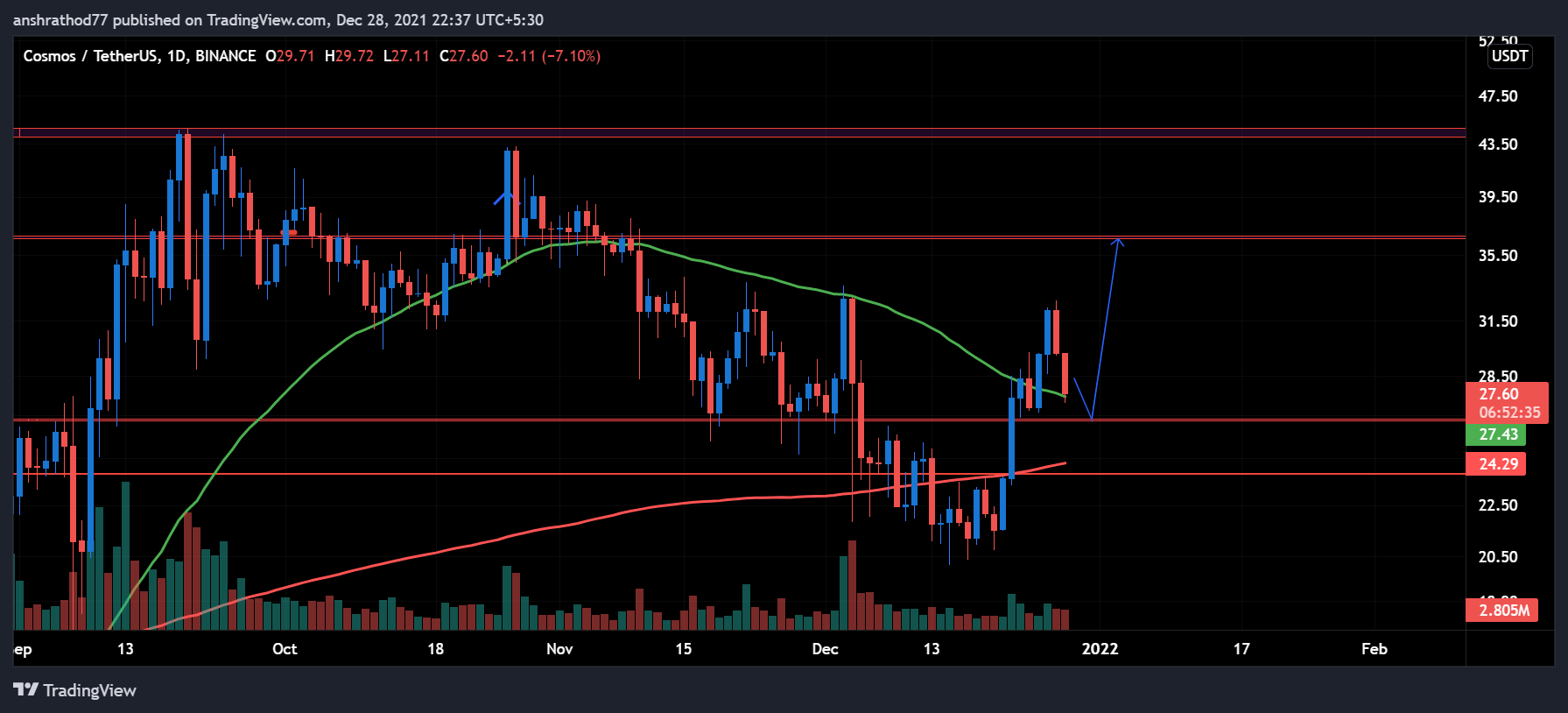 Atom has been in a corrective phase since several months, a correction that started in October for Atom has caused the price to fall by over 50%. However, after the rally which started last week, it is looking like the correction is over and that a new all-time high could be hit soon.

Atom gave a strong breakout from a strong resistance at $25, and it is now looking like it will retest the support at $25 before resuming the rally.

Investors must be cautious as Atom can break down from the support at $25, and can head towards the $20 mark if it breaks down. Thus a position should be taken once a clear reversal is seen.

Investors can set a target of $36, followed by $44.