Should you buy Solana after the 6% rise on Thursday?
Solana (SOL/USD) closed over 6% higher on Thursday and broke out of a strong resistance that it tried to break out from several times the past week. Many investors are now expecting a rally like Terra (LUNA/USD) and Polygon (MATIC/USD) in Solana, and are looking towards a new all-time high. Solana is a blockchain platform designed to host decentralized, scalable applications. Solana can process many more transactions per second and has much lower transaction fees than rival blockchains like Ethereum (ETH/USD) due to which investors are expecting Solana to grow at a faster pace than Ehereum.
After a sharp rally in November which took Solana to a new all-time high, Solana has been correcting ever since and corrected by over 40%. However, it is looking like the correction may be over soon and Solana could soon start rallying towards a new all-time high. Thus should you buy Solana now?
Here is what the charts are pointing towards-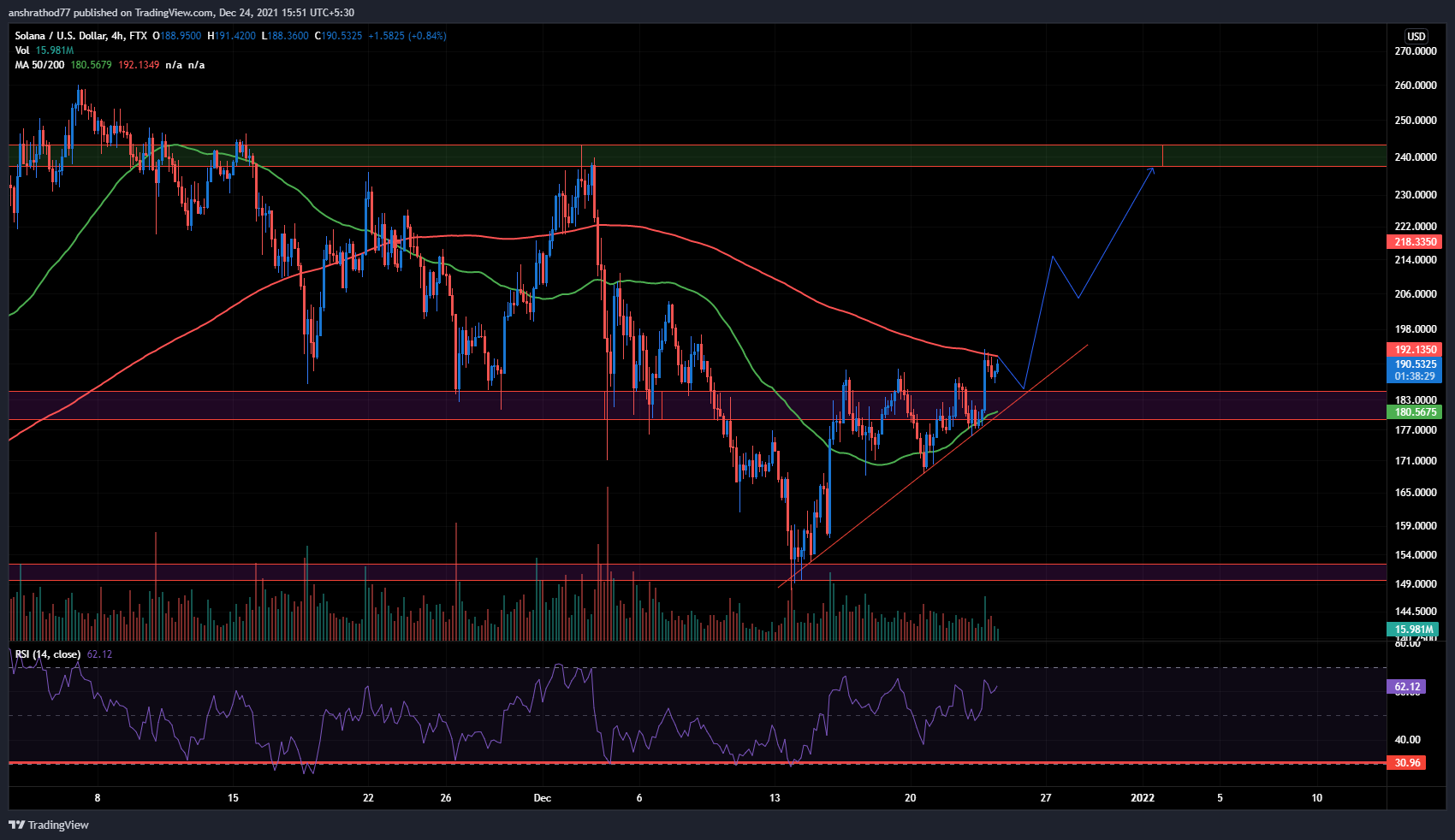 Solana has a strong demand zone at $190 and broke through on Thursday when it surged by over 6%.

Solana fell to $150 the last time it broke down from $190 which shows how crucial the zone is.

After breaking out from the resistance on Thursday, it is looking like Solana was retesting the zone on Friday and could soon resume the rally.

Investors can wait for Solana to break through the 200-day moving average before taking a long entry to confirm a bullish bias for Solana.

Investors must be cautious as Solana could still break down from the support level at $190 thus a stop-loss should be kept at $165.

Investors can set a target of $220, followed by $245 and eventually a new all-time high in the coming weeks.