Should you buy Fetch as it nears an important support?
Fetch.ai's (FET/USD) utility token FET was designed to find, create, deploy and train autonomous economic agents and is an essential part of smart contracts and oracles on the platform. However, it has been a rough couple of months for FET as it is trading over 50% lower from the highs that it hit in November.
FET fell sharply after it broke down from crucial support of $0.64 earlier this month. Many investors are still holding on to FET due to its strong fundamentals and expect a reversal soon.
FET is also nearing a long term supporting trendline which could be a make or break level for FET, thus a reversal could be seen soon. However, investors must be cautious and not enter early as FET can still break down from the trendline as the overall trend has been bearish. Thus should you buy FET in hopes of a reversal?
Here is what the charts are pointing towards-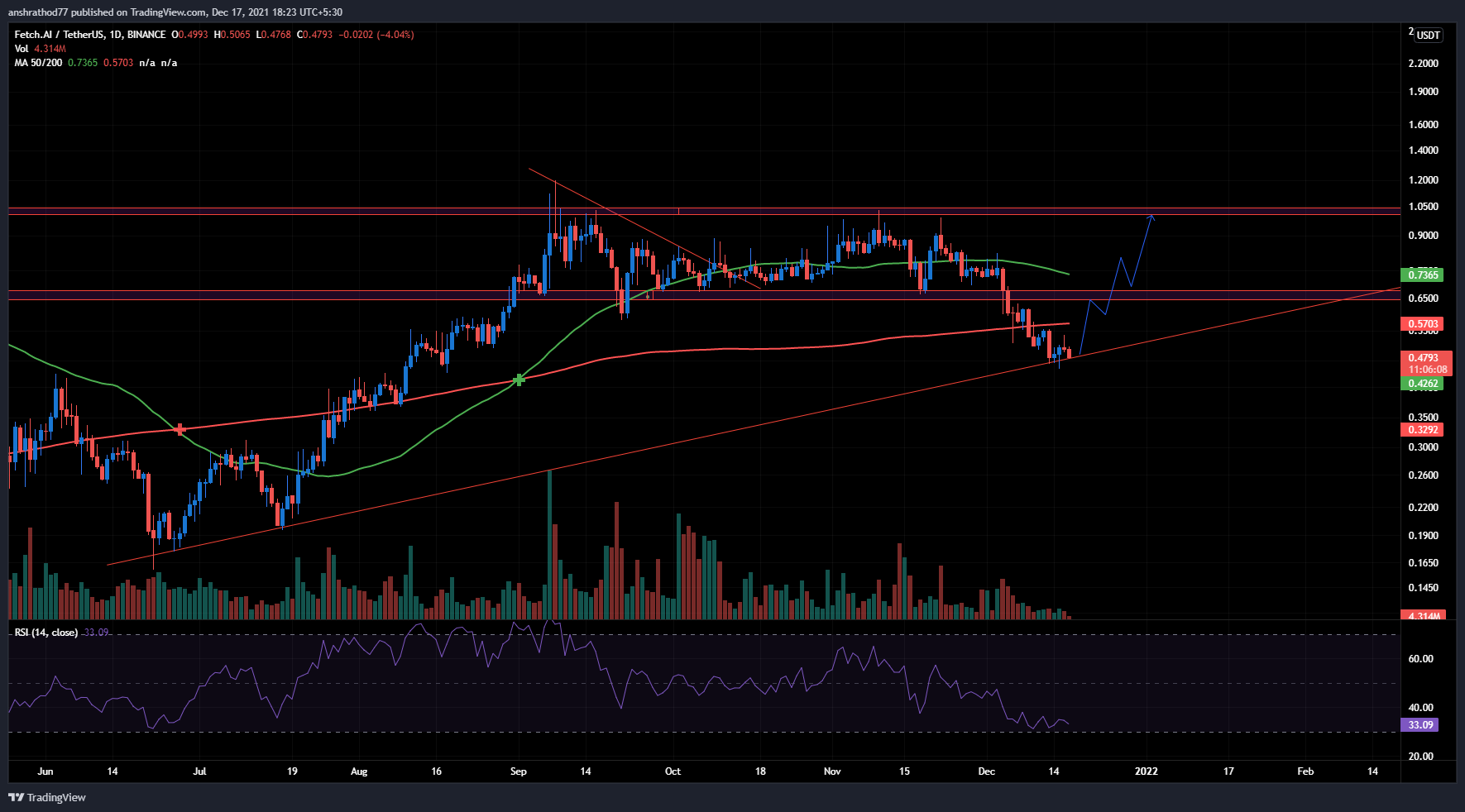 FET was moving in a sideways trend however it broke down from the support at $0.64 and fell sharply earlier this month.

FET also broke down from the 200-day moving average which could be a worrisome point thus investors can wait for FET to break through the 200-day moving average before entering.

FET is now at the long terms supporting trendline which could be the point of reversal however investors must wait for a clear reversal before entering.

The RSI is also at the support level and is very close to the oversold level which is suggesting that buyers could be returning soon and thus a reversal could be seen.

Investors can expect a target of $0.64, followed by $0.78 and $1 in the coming months.

Investors must be very cautious and set a stop-loss below the trendline.