Should you buy Dent after the 23% surge on Friday?
Dent (DENT/USD) saw a huge surge of buying volumes on Friday which took the price from $0.003 to $0.005 in just a day, a 38% increase. Dent coin caught a lot of investors attention due to its unique features, DENT is the global exchange for mobile data. It empowers smartphone users to sell, buy, and donate their excess mobile data just like any other commodity.
However, the past month was not going too well for Dent investors are it fell by over 60% from the highs it hit in November. Nevertheless, a recent rally that started this week has helped recover the price by over 50% in just a few days, moreover, it could only be the start of a rally in Dent. Should investors buy Dent with hopes of another rally?
Here is what the charts are pointing towards-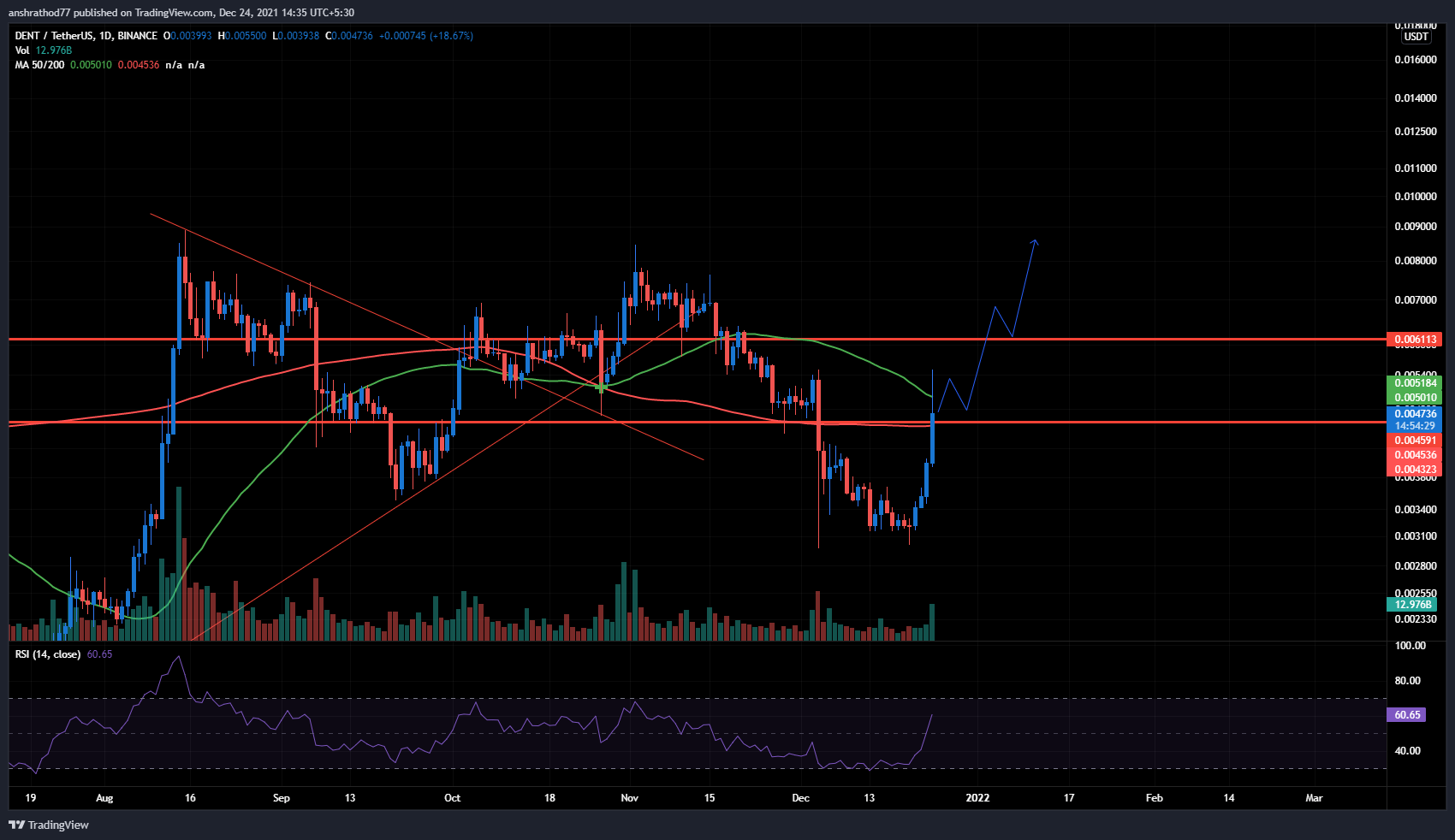 Dent fell sharply in the past month as was showing no sign of a reversal however a recent rally has helped it recover its price by over 50%. Dent broke through a strong resistance on Friday, which is a positive sign for the coming weeks.

Dent is trading in the zone it was trading in several months ago and thus it is looking like it may not fall back down to its previous levels.

Investors can take long entries as long as Dent is above the support level at $0.0046, moreover, investors can also wait for Dent to trade above the 50-day moving average.

It is looking like Dent will test the support zone in the coming days and if it is able to sustain above the zone investors can look for long entries.

Investors can set a target of $0.0062, followed by $0.007.