Should you buy Avax after the dip on Sunday?
Avalanche (AVAX/USD) was trading over 3% lower on Sunday, as the broader market was also trading in the red mainly due to Bitcoin (BTC/USD) trading 1% lower. Avax is a utility token that serves as the ecosystem's common medium of exchange. Besides its use as currency in the Avalanche world, Avax staking secures the network and rewards stakers with more AVAX. Compounding the value derived from staking is the AVAX deflationary token mechanism.
Avax has been falling in the past week which could be a small correction after a rally earlier. This could be the last correction in Avax before a new all-time is hit. Many investors are looking for opportunities to buy Avax as they are expecting a rally similar to the one which was seen in November. Nevertheless, investors must be patient and wait for the right time to enter as it is looking like Avax will be heading towards the lower trendline before resuming a rally which could take it to a new all-time high. Investors are also expecting high returns in the long run as Avax is referred to as the "Ethereum Killer". Thus should you buy Avax now or should you wait for a lower price?
Here is what the charts are pointing towards-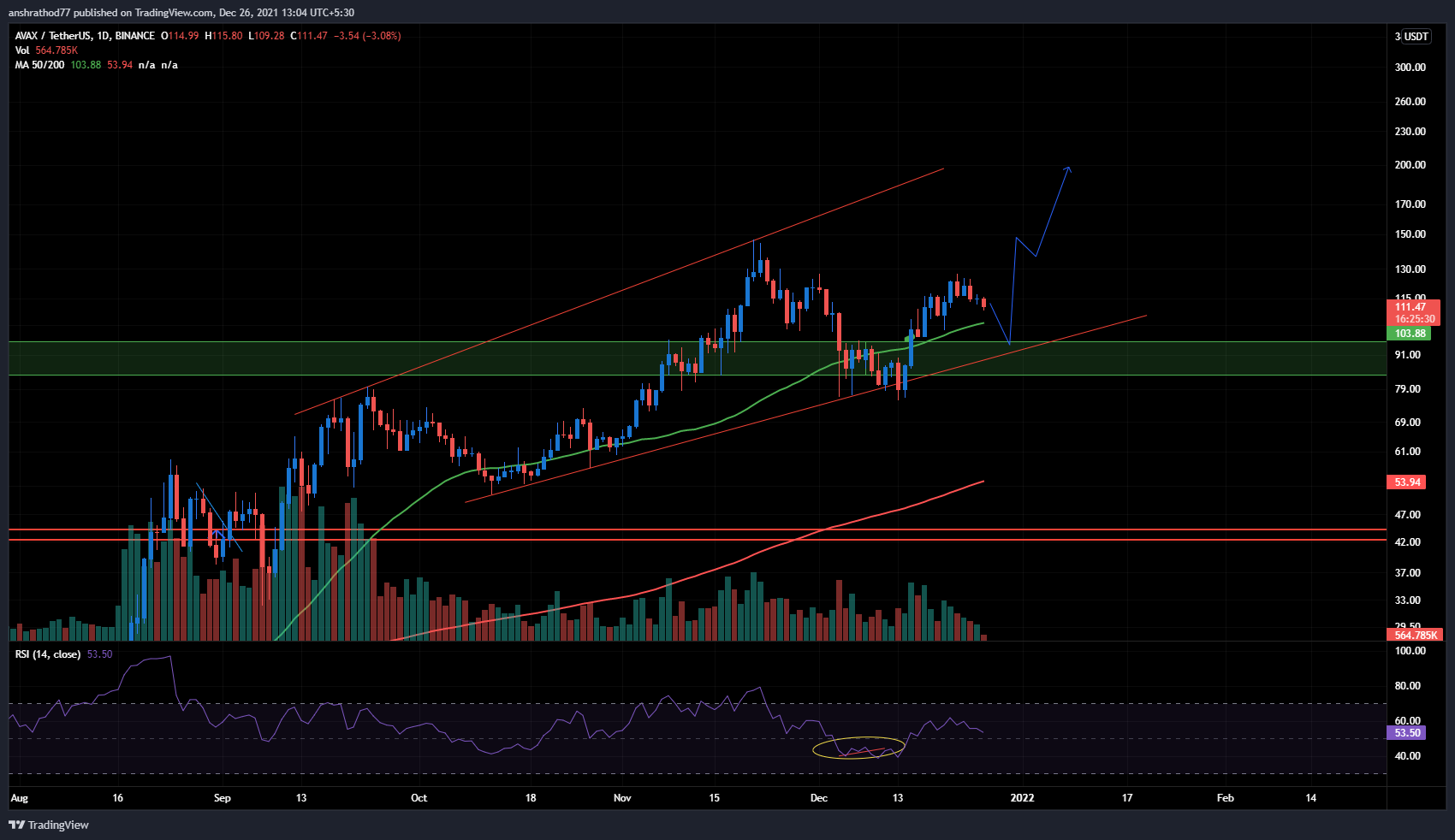 Avax has formed a rising wedge and it is looking like it will test the lower trendline before hitting a new all-time high.

Avax could also be forming a reverse head and shoulder pattern which is a bullish pattern and is suggesting that a rally could be seen soon.

A reversal could either be seen from the lower trendline or the 50-day moving average thus investors can enter at either of the levels.

Investors can set a target of $127, followed by a new-time high.