Is this dip the perfect time to buy Solana?
Solana (SOL/USD) has been talked a lot about after the huge rally that started in late October which took the price from $138 to $260 in under a month. Solana then started its correction after forming a bearish divergence and has now corrected by over 25%. Solana is now showing signs of a reversal after closing 10% higher on Friday and investors are now looking for opportunities to buy Solana as a new all-time is expected soon.
A closer look at this year's charts-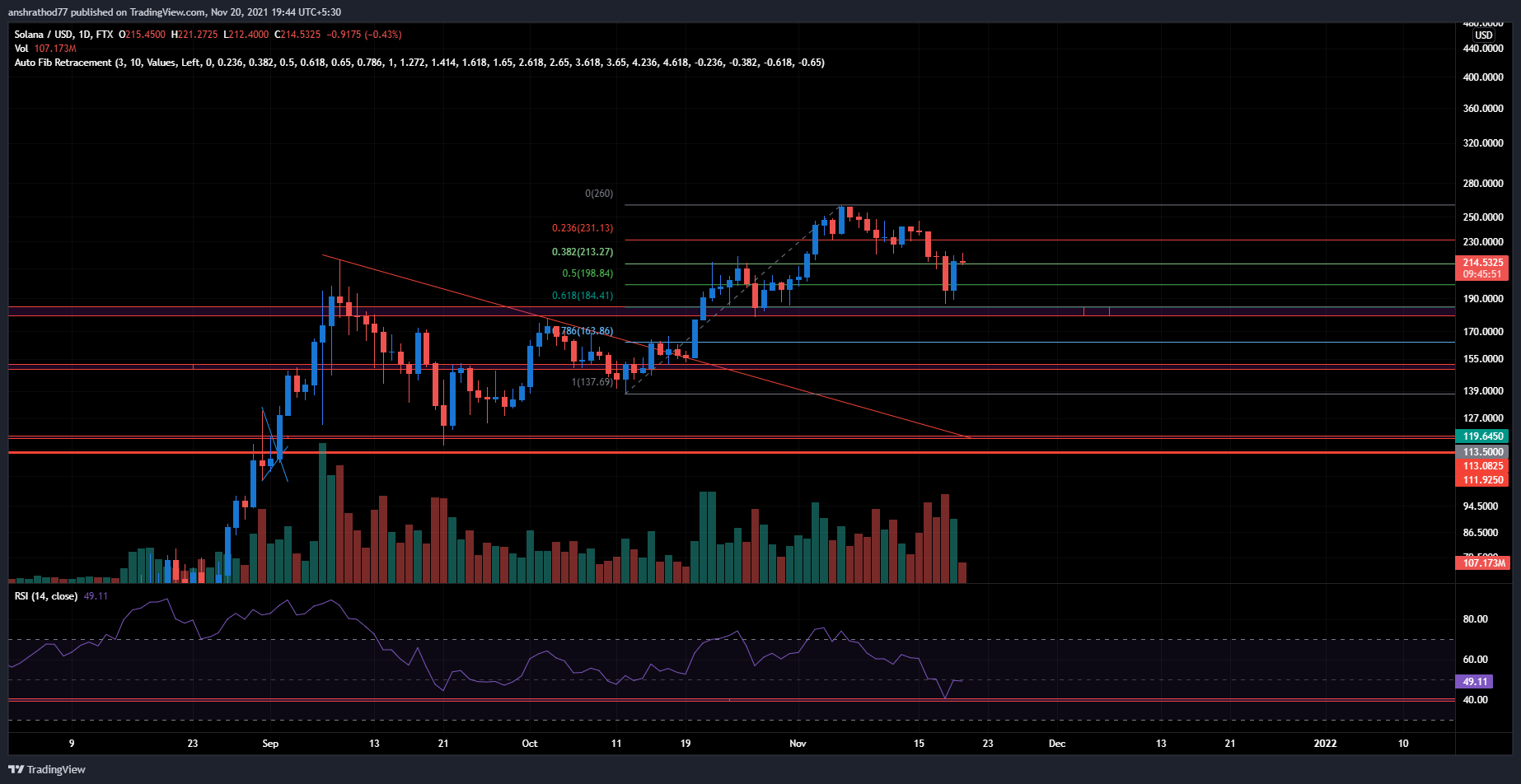 After a breakout in October Sol started a sharp rally and no corrections were seen until the $260 mark was seen, thus the correction now could last longer and it could take some more time before a continuation of the rally is seen.

High selling volumes were seen earlier this week thus investors should be cautious as Solana could fall further.

Solana has corrected to the 0.618 Fibonacci level and also gave a strong closing at the support on Friday which is pointing towards a reversal.

The $180 mark is a very important demand zone for Solana and any long entries should be avoided if the zone is broken.

The RSI has bounced from the support and has now started increasing which is suggesting that a reversal could be seen now.

Investors can wait for Solana to close in green a few more times on the daily timeframe to confirm the reversal and can take long entries.

If a reversal is seen Solana could set a new all-time high very soon however investors must be cautious and enter only once a reversal is seen.

A stop-loss can be set below the zone at $170.
Conclusion
Solana is a very strong coin fundamentally and could be very bullish in the coming weeks if a reversal is seen, investors can also expect a new all-time high once a reversal is seen. However, investors must be patient and wait for a clear reversal before entering any long positions.