Is the corrective move in Reef over?
Reef (REEF/USD) has fallen by over 50% from the highs that it hit in November, it has fallen sharply after a huge rally in the price which took Reef from $0.01 to $0.03. Reef is now approaching an important support level which could be the reversal zone. Reef is also approaching the lower trendline in the symmetrical triangle that it has formed, thus it is looking like we will see a reversal soon. Reef has been trading under the symmetrical triangle ever since it was listed, thus once a breakout is seen Reef could yield some huge returns.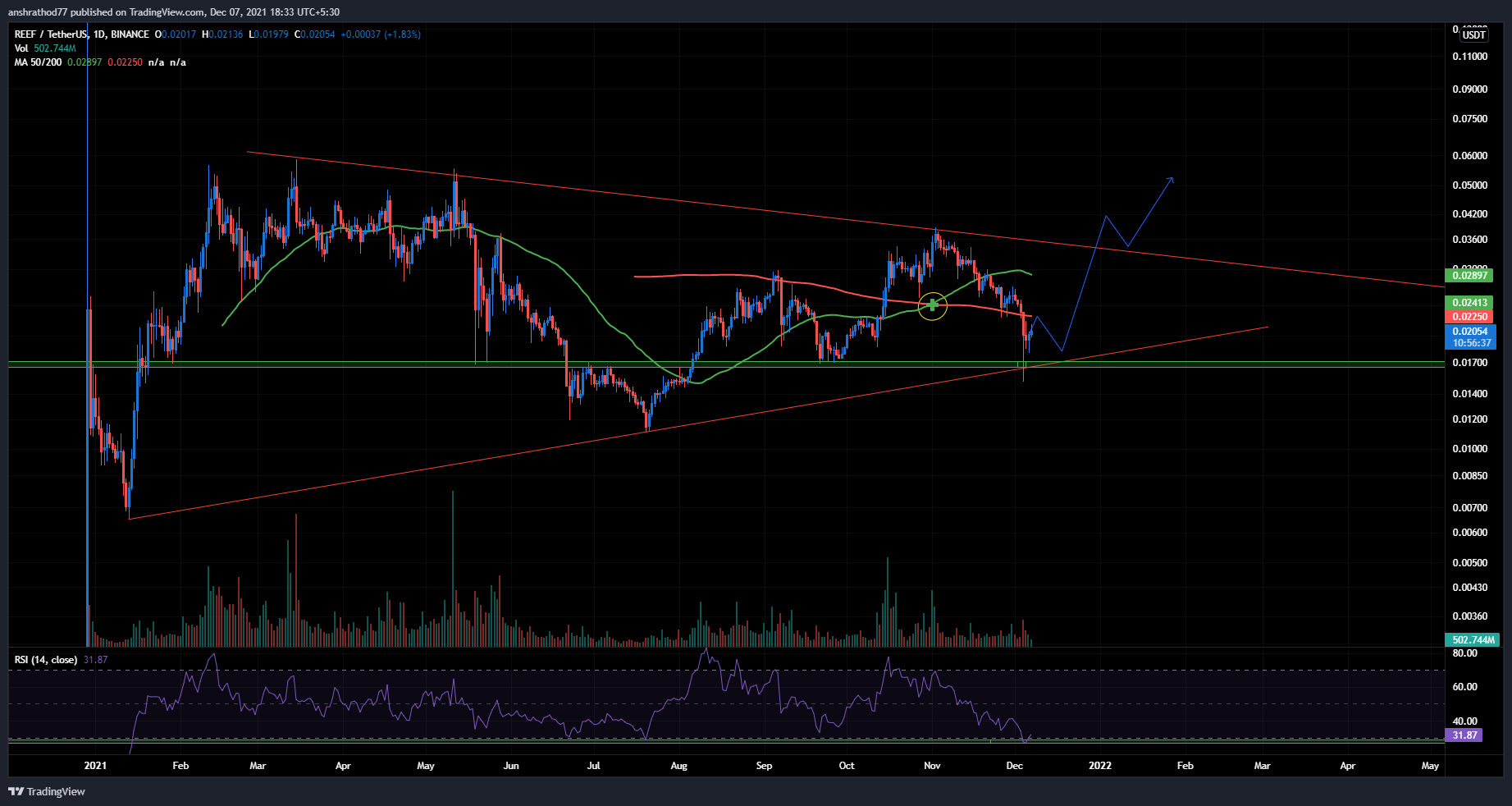 Reef has formed a symmetrical triangle and has been trading under it ever since it was listed, thus the support level is very crucial as a significant fall can be seen if it breaks down from the supporting trendline.

Reef is very close to testing the lower trendline, thus once a reversal is seen a long entry can be taken however any long entries should be avoided if Reef breakdown from the supporting trendline.

A bullish golden crossover was seen in November, this is indicating towards a bullish rally soon.

A demand zone can also be seen at $0.017, which is strengthening the supporting trendline thus increasing the chances of a reversal.

The RSI is at the support level from which a reversal in the price levels was seen before.

It is looking like Reef will drop lower to the supporting trendline before starting a new rally, thus investors could also wait for the price to fall to the $0.0176 levels before taking a long position.

Investors should be cautious as Reef has been falling for the past few weeks thus a stop-loss should be maintained.

A target of $0.237, followed by $0.030.