Is Soul ready to hit a new all-time high in the coming weeks?
Phantasma (SOUL/USD) has fallen by over 40% from the highs that it hit in November after a huge rally. It is looking like a healthy correction especially after the 500% rally it saw in the past few months, which took the price from $0.6 to almost $4 in just one month. Phantasma is a fully interoperable, decentralized feature-rich blockchain. With its innovative staking mechanism, dual token system, sustainable tokenomics model and advanced eco-friendly smartNFTs. Investors are now looking to enter in Soul before it starts rallying again. It is looking like Soul will resume its rally very soon as it is consolidating in a very tight range in the past week, which could lead to a big move in the coming days, however, the move could be seen on either side thus investors must be patient. Thus should you buy Soul with hopes of a new all-time high soon?
Here is what the charts are pointing towards-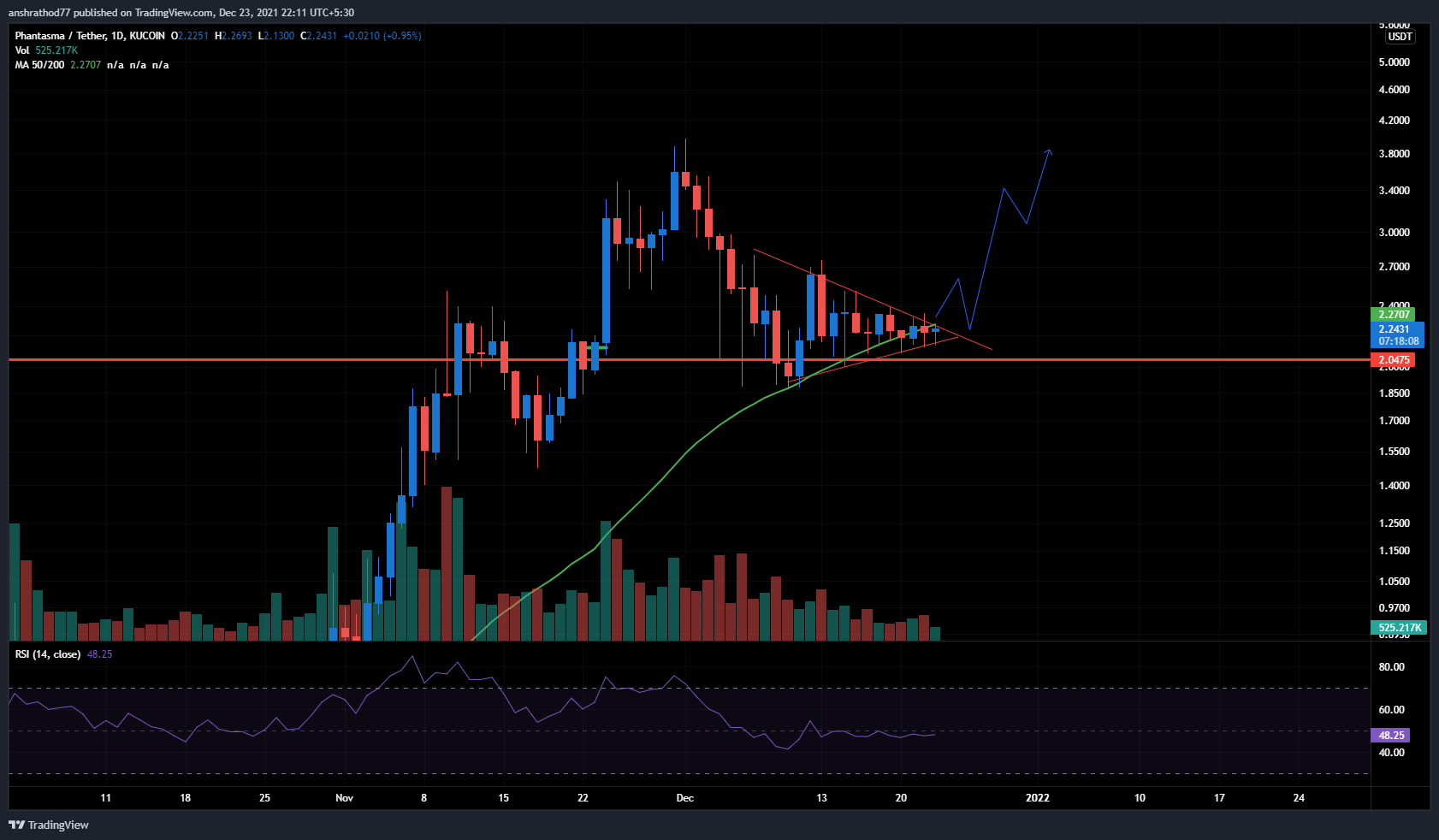 After a huge vertical earlier in October and November, Soul started correcting sharply in December and also took support which was a positive hint showing that it could be a retracement before hitting a new all-time high.

Soul has formed a symmetrical triangle and is at the end thus it could break out very soon, however, investors must be patient and wait for a clear breakout before taking a position.

Soul has been trading in a very tight zone in the past few days which is indicating that a huge move could be seen soon.

The RSI has been at the same level in the past week which is showing that the buyers and sellers are equally strong thus a move on either side could be seen.

Investors can wait for Soul to break through the 50-day moving average with a target of a new all-time high.