Is Lina the perfect buy the dip coin as charts point to a surge soon?
Linear (LINA/USD) was over 10% in the red on Tuesday however the entire market saw a large sell-off where numerous coins were over 5% lower, however, Lina had a strong trading session on Monday as it was over 5% higher. Lina is now about to reach a strong level of resistance from which it has been rejected multiple times in the past. A breakout from the zone of $0.07 could show that Lina is ready for its next leg up after trading in the same zone for over 5 months. However, investors must be cautious as Lina tried to breakout last week but failed and came back down below $0.07. It is looking like Lina will soon try to break out again and this time it might not fail.
A look at the charts-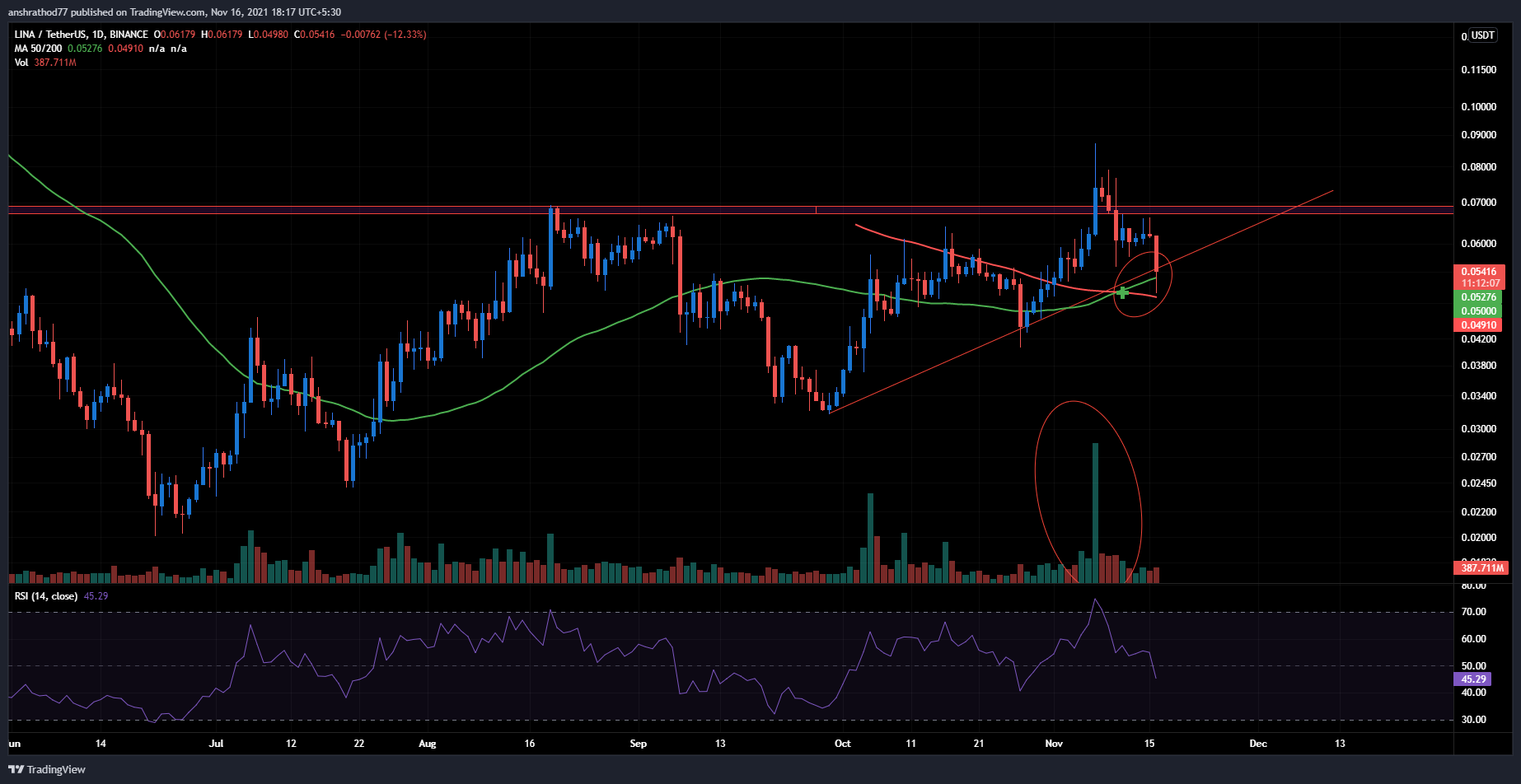 Lina has been facing strong resistance at $0.07 ever since it fell from the $0.10 mark and is now approaching the resistance with a lot of momentum and high buying volumes. Lina could easily break through this time and this could be the start of a bullish rally.

A golden crossover was also seen earlier in November showing that Lina could be very strong in the coming weeks.

Investors must be cautious and should only enter after a clear breakout is seen with strong buying volumes, moreover, investors can also wait for a retest to avoid getting caught in a false breakout.

A target of $0.09 can be set, followed by $0.1 and a long term target of $0.15 could also be kept.
Conclusion
After the huge shake, off on Tuesday, it is looking like Lina is now ready for an up move and could soon breakout. However, investors must be patient enter should only enter long positions once a clear reversal is seen.