Is it time to buy Theta after the 20% fall?
Theta Network (THETA/USD) has fallen by over 20% in the past few weeks after failing to break out from the resistance at $5.5 and has now approached a strong support level once again from which a reversal can be seen soon. THETA is the cryptocurrency powering the Theta Network and it can be staked by those wishing to become Validator or Guardian nodes. THETA allows nodes to validate transactions, produce blocks, vote on changes to the network and earn TFUEL as a reward. Many investors have high hopes for Theta for the coming months due to strong fundamentals thus this could be a great opportunity to buy Theta.
The past few months have not been the best for Theta investors as it has fallen by over 50% from the highs that it hit in November. However it is now forming a bullish pattern and a strong reversal could be seen soon, nevertheless, investors must be cautious and should not enter early. Due to the huge fall in the past few months, Theta has huge upside potential and thus the coming months could yield some huge returns for Theta investors. Thus should you buy Theta below the $5 mark in hopes of a rally in the coming months?
Here is what the charts are pointing towards-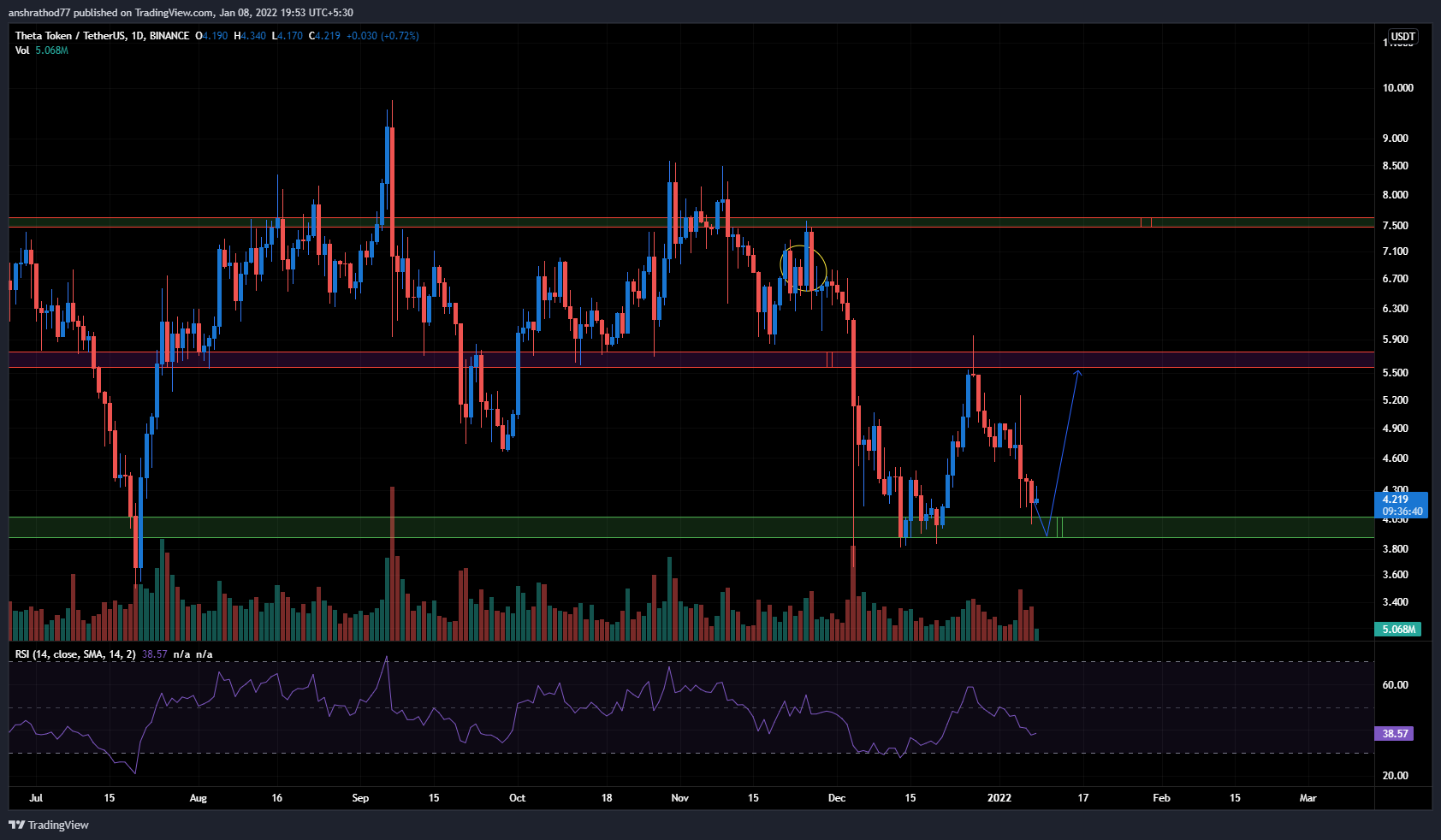 After a sharp fall earlier in December, Theta recovered the losses by a short rally however the resistance at $5.5 caused Theta to fall back down to $4.2.

Theta is now about to form a double bottom pattern and is also supported by a bullish divergence on the RSI which is pointing towards a bullish reversal, thus investors can take an entry once a clear reversal is seen.

A strong support can also be seen at the zone at $4.2 which is where the previous rally began from, thus investors should take long entries above the zone.

A target of $5.5 can be set, followed by $7.4.