Is FTT ready to hit the $50 mark in January?
FTX (FTT/USD) saw a strong reversal after it surged by over 25% in the past week, thus investors are now looking for opportunities to enter FTX before it resumes its rally again. FTX is a cryptocurrency exchange built by traders, for traders. FTX offers innovative products including industry-first derivatives, options, volatility products and leveraged tokens. We strive to develop a platform robust enough for professional trading firms and intuitive enough for first-time users.
It is looking like FTX seeing a small pullback before it resumes its rally, however, investors must be cautious and wait for the right time to buy FTX. FTX was trading over 30% lower from its December highs until the rally started last week, thus FTX still has a long way to cover the losses from December. FTX has a huge potential upside due to the steep fall seen earlier in November and December, thus investors are expecting an upside of up to 40% in the coming weeks. However, FTX is facing strong selling pressure at the resistance zone thus investors should wait until FTX is able to break through from the zone. Thus what is the right time to buy FTX?
Here is what the charts are pointing towards-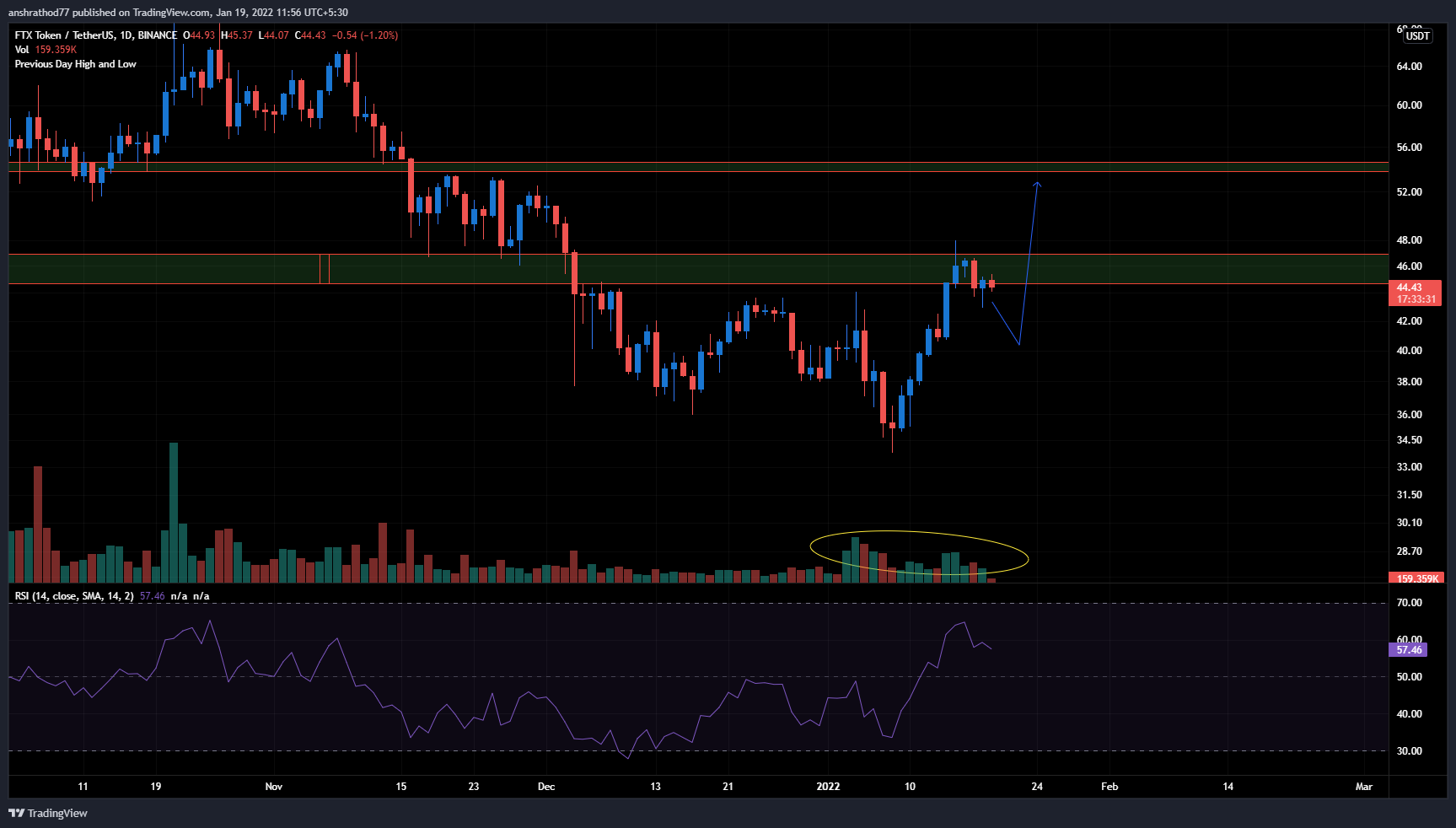 A sharp rally started last week, however, FTX is now trading sideways and it is looking like it is accumulating for a huge move in the coming days where it could break out from the resistance.

A strong resistance can be seen at $45, thus investors should wait for FTX to break through the $45 mark before taking a long position as FTX could reverse from the resistance.

An increase in volumes can be seen indicating that a breakout will be seen soon.

Investors can set a target of $54, followed by $60.