Elon Musk's tweet triggers rally in Doge: Should you buy too?
A huge buying volume spurt was seen in Doge Coin (DOGE/USD) shortly after Elon Musk's tweet stating that Tesla will now accept payments in Doge Coin for their merch. Investors were quick to react to the tweet causing Doge to surge by over 25%. Dogecoin is primarily used for tipping users on Reddit and Twitter, but it is also accepted as a method of payment by a few dozen merchants. It can be used to buy food, household supplies and even website domains. The surge was not something new, as Doge has previously surged too after tweets by Elon Musk.
Doge is now trading over 30% higher this week and this could be the strong reversal that investors have been waiting for several months. Doge had been continuously flailing since November until Doge closed 7% higher on Tuesday. It is looking like this could be the start of a rally in Doge and thus investors are now looking for opportunities to buy Doge before it rallies further. However, Doge coin is very volatile and thus investors must be cautious as the move on Friday could be a quick pump and dump. Should you buy Doge and expect the rally to continue?
Here is what the charts are suggesting-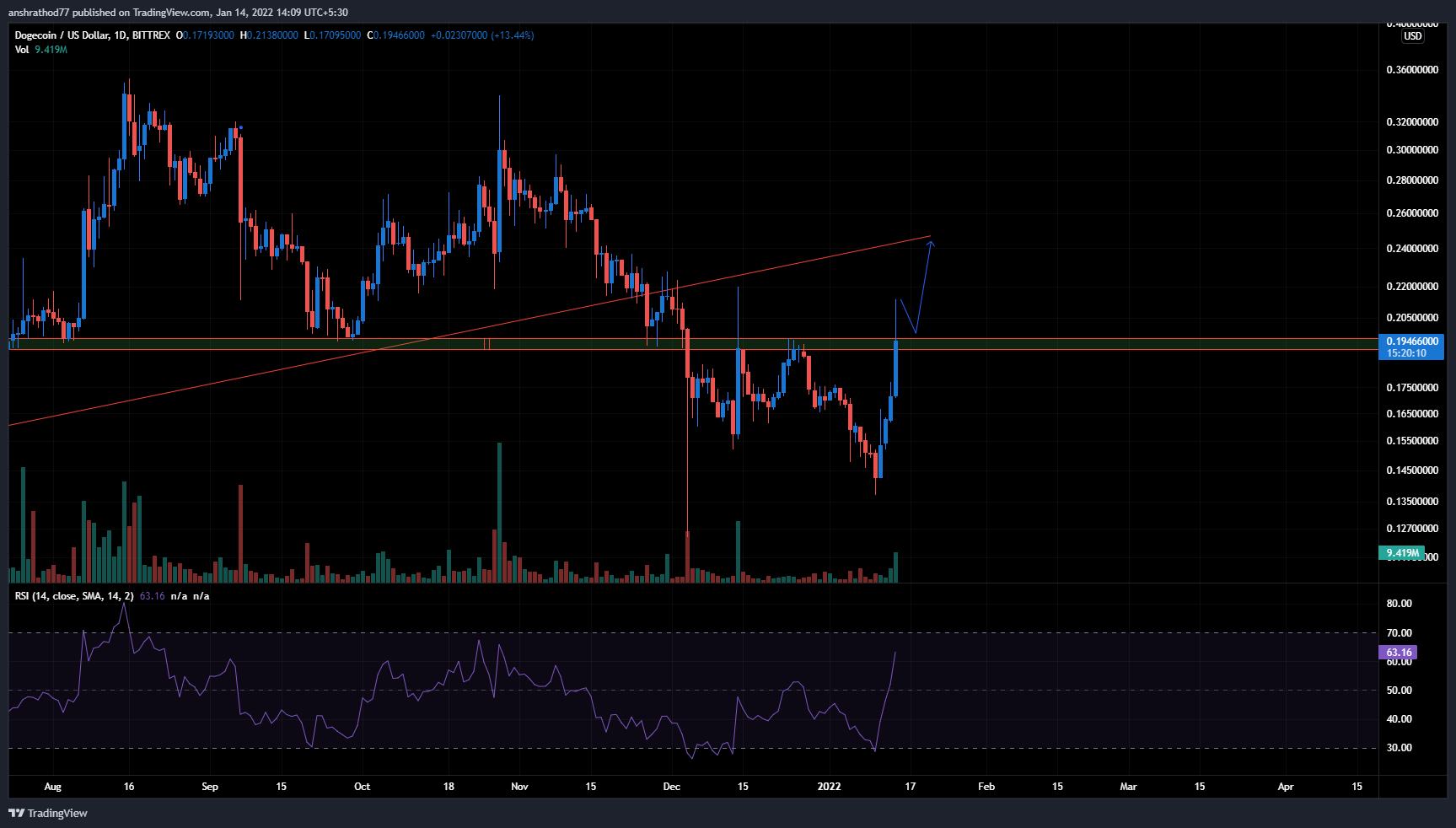 Doge has fallen by over 60% from its highs, however, it is looking like the downtrend may be over after a strong rally that started this week has resulted in huge buying volumes.

Investors must be cautious and enter Doge above the resistance at $0.193, as Doge can form a double top if it is not able to break through the resistance.

Investors should set a stop-loss below the zone and aim for a target at $0.245, followed by $0.27.

A small pullback may be seen too before Doge resumes its rally.