Can the support at $150 be the turning point for Solana?
Solana (SOL/USD) was trading over 3% higher at $159 on Tuesday, this is almost 40% lower than the highs that it hit in November. Solana fell by over 10% on Monday and slumped down to $150, which it last saw in October before starting the rally that took it to a new all-time high.
The $150 is a very crucial support level for Solana and can be a make or break level, thus this could be a great opportunity to buy Solana with its strong fundamentals in mind. However, investors must be cautious as an early entry could prove to be very risky. Is this the right time to buy Solana?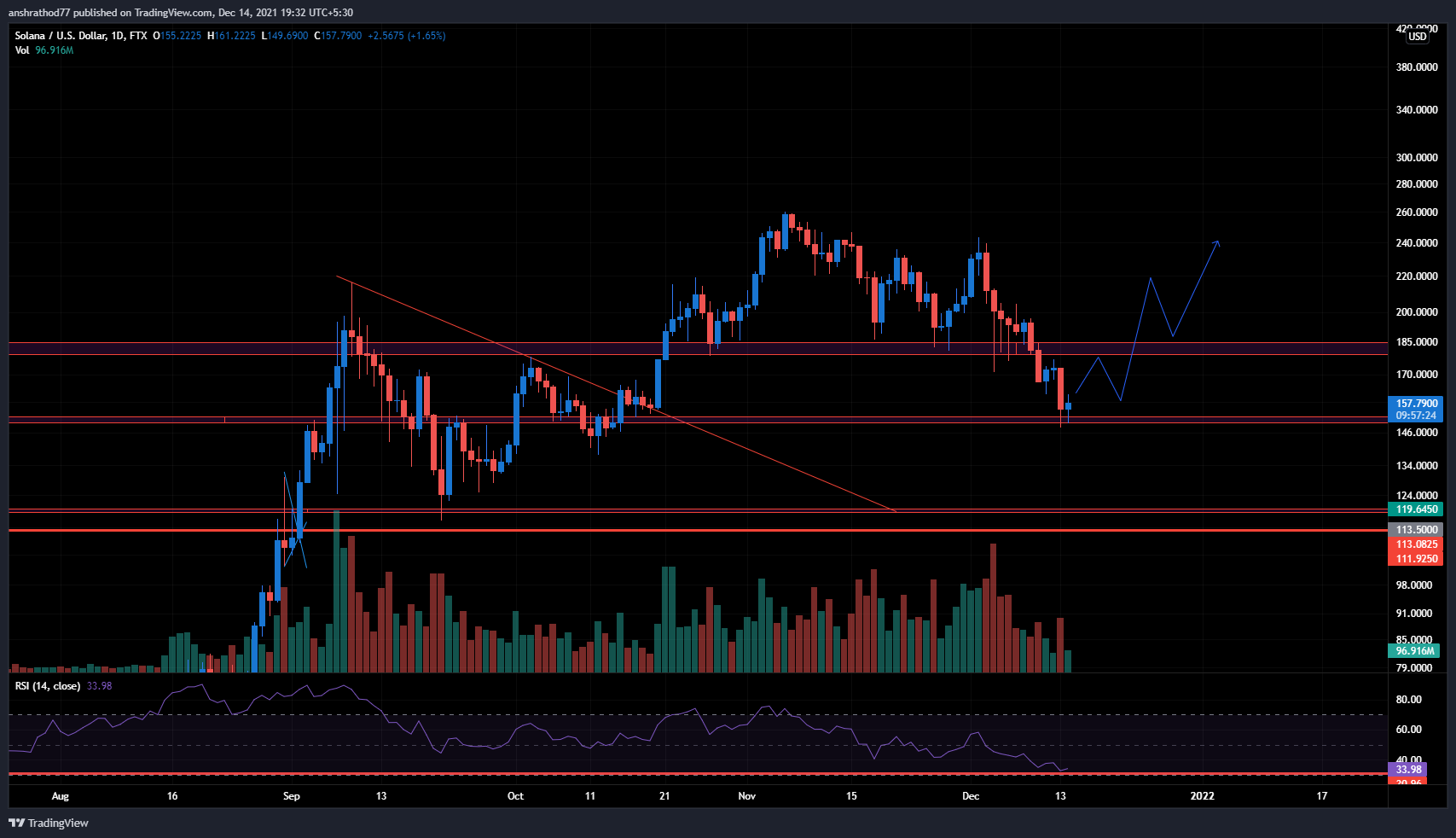 Here is what the charts are pointing towards-
Solana has fallen by over 40% and is now trading at a very crucial support level.

The support at $150 has proved to be very strong before, which is suggesting towards a reversal soon and that a rally could soon be seen.

Solana has very strong fundamentals too, thus the price will be supported by investors after a certain point due to the fundamentals.

The RSI is also at its support and is extremely close to the oversold zone, this is indicating a reversal soon as buyers could return anytime now.

Any long entries should be avoided below the $150 mark as Solana could fall to $125. Thus investors should take long entries only once a clear reversal is seen.

Solana has formed a bullish hammer candle on Tuesday which is indicating towards a reversal.

Investors can set the first target at $190, followed by $220 and eventually a new all-time high in the coming months.

A stop-loss can be set at $140.