Can Matic hit a new all-time high in December?
Polygon (MATIC/USD) is one of the few coins that has sustained the market-wide correction, this shows the strength in Matic and that once the correction is over Matic could start a huge rally. Sustaining in a market where many coins have fallen by over 50% is a huge indication that the buyers are very strong and that the coin is in a very bullish stage. Investors are now looking to enter Matic, in hopes of a new all-time high soon. Matic has also formed a bullish hammer on the weekly time frame which is suggesting that a bullish rally could be seen soon. However, investors are now thinking about whether it is too late to buy Matic. Should you buy Matic now?
Here is what the charts are pointing towards-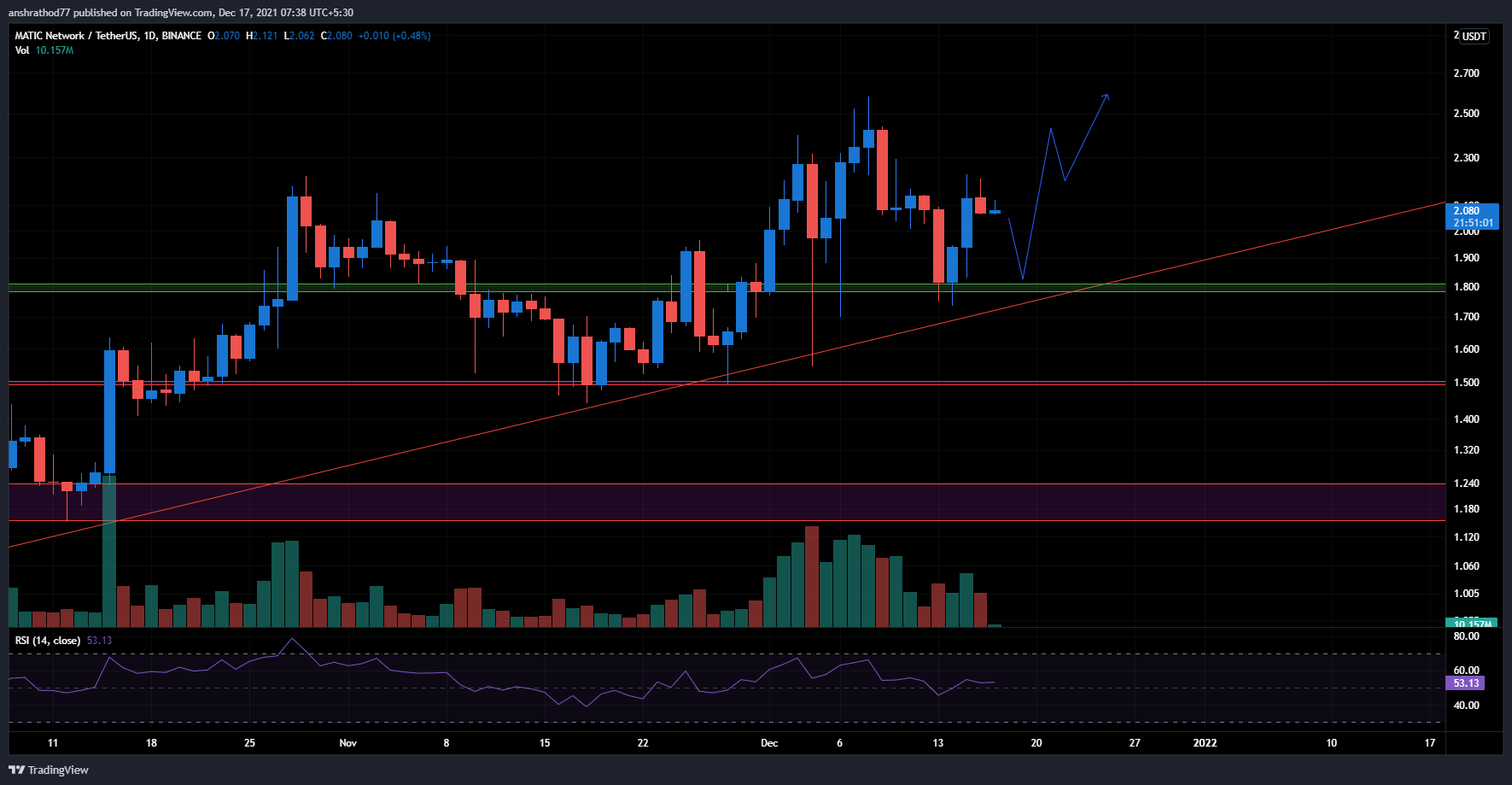 After a sharp rally earlier this month it is looking like Matic is correcting before it resumes its rally before it hits a new all-time high.

Matic recovered all its losses that occurred when Bitcoin (BTC/USD) fell earlier in November, this is suggesting that Matic is in a very bullish stage and could soon start a bullish rally, moreover, this also shows that the buyers are way stronger than the sellers thus the chances of Matic falling is very low.
A look at the weekly time frame-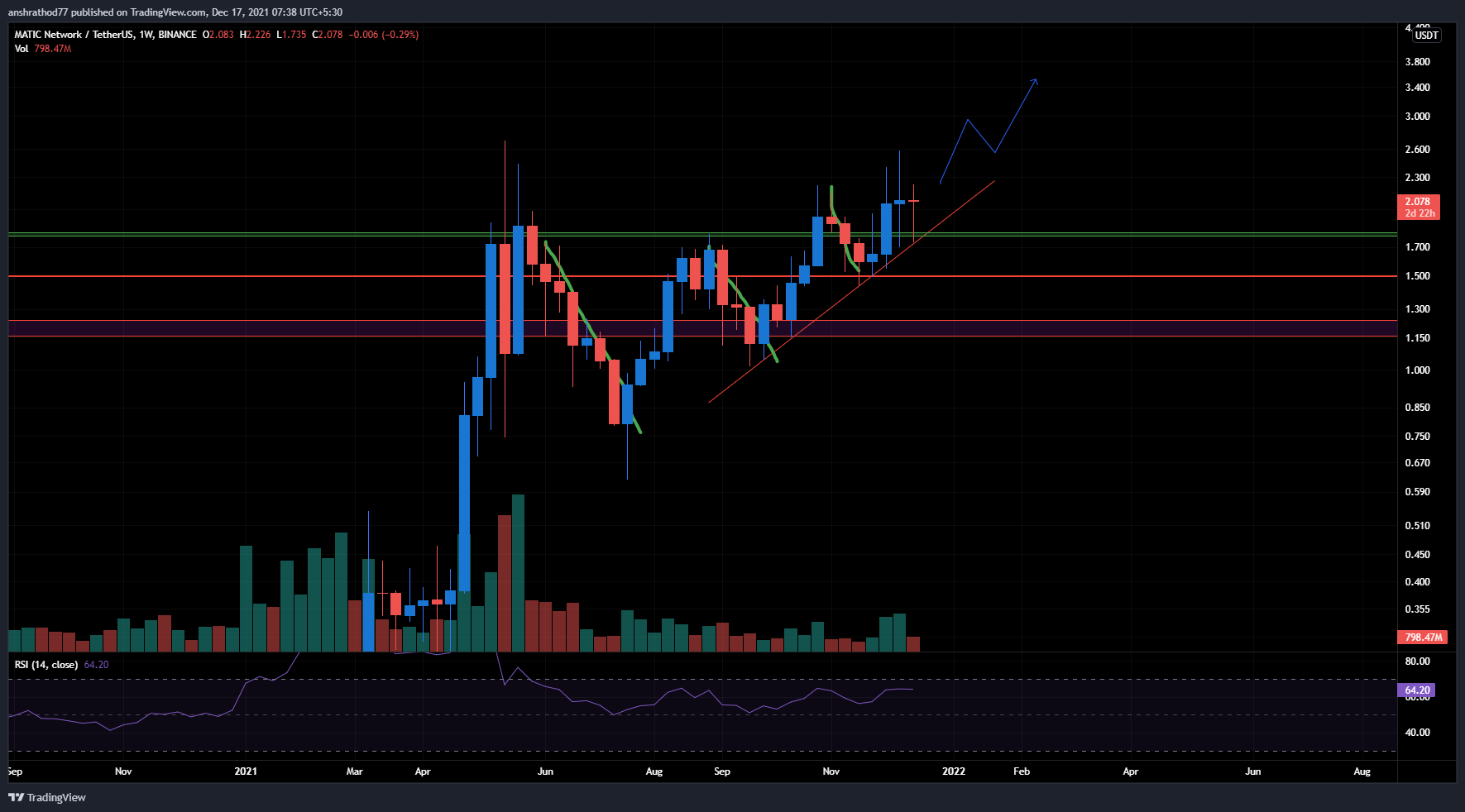 Matic has formed a very bullish pattern which is known as a volatility contraction pattern, this is indicating towards a huge bullish move very soon.

It has also formed a bullish hammer showing that the sellers failed and that the buyers are currently very strong.

Investors can set a target of a new all-time high.

Investors nevertheless must still be cautious and set a stop loss.