Can Mask Network continue the strong rally in 2022?
Mask Network (MASK/USD) has been in a very strong rally in the past week and is trading over 30% in just a week, however, this may just be the start of a rally. Mask enables users of popular social media platforms to send cryptocurrency, interact with decentralized applications, and share encrypted content. MASK token holders can also vote on ecosystem initiatives via a decentralized autonomous organization called MaskDAO.
After a similar rally in November, Mask fell sharply by over 50%, thus investors must be cautious with a token like Mask Network due to its volatility. Mask saw huge buying volumes on Saturday and gained over 8% in value. Mask is now trying to trade over the resistance at $12.8, which is a very crucial level thus if Mask is able to stay above the $12.8 mark a bullish bias could be confirmed.
Investors are now expecting a new all-time high soon and by looking at the momentum with which Mask is rallying it may not be long until a new all-time is hit. Should you buy Mask with hopes of a new all-time high soon?
Here is what the charts are pointing towards-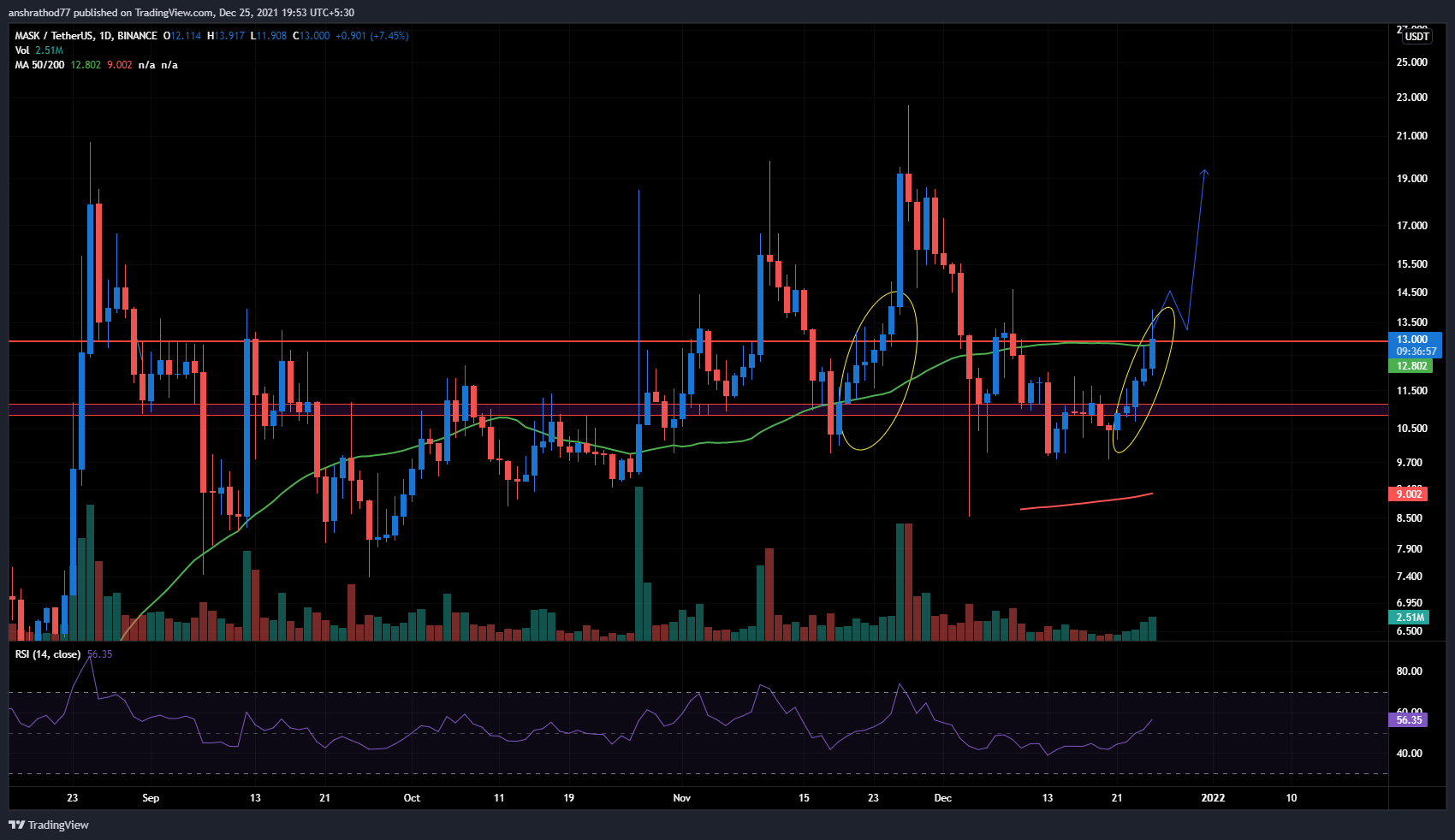 After falling to $10, Mask has recovered all the losses in the fall it saw earlier this month and is now trading back above $13.

A Strong support can be seen at $12.8 thus Mask has to sustain above the zone to continue its rally otherwise it may fall to the support at $10.8, thus investors should be patient and wait for Mask to head for a retest before taking a long position.

Investors can set a target at $16, followed by $20 and a new all-time high could also be seen soon.