Can Ethereum Classic reverse from the crucial $48 mark?
Ethereum Classic (ETC/USD) has corrected to the $48 mark from its high of $65 which it hit earlier this month. ETC has corrected by almost 30% and is now trading at its supporting trendline, it has previously reversed from this price level. Investors are expecting a reversal to be seen soon as it is oversold on the RSI chart however investors must be patient and not enter early as ETC could still break down from this level.
ETC rallied earlier this month as investors related it to Ethereum (ETH/USD) which hit a new all-time high, however, investors must be careful as it is not as fundamentally strong as Ethereum.
Should you buy the dip in ETC?
Here is what the charts are pointing to-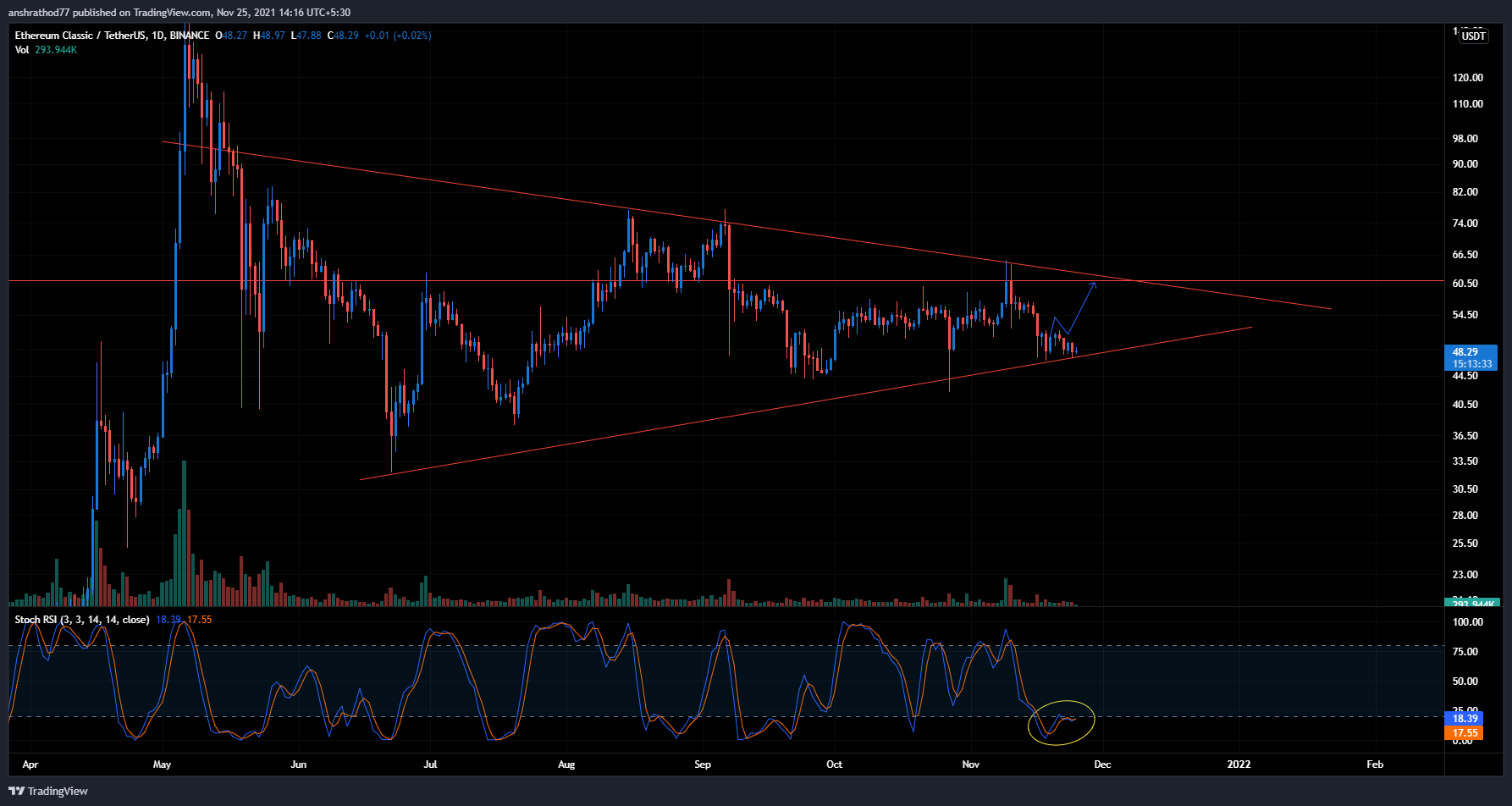 ETC has formed a symmetrical triangle and has now reached the supporting trendline. ETC has taken support multiple times in the past week however ETC has to start moving upwards as the support is becoming weaker every time it tests it.

ETC has also formed a double bottom on the support with an RSI divergence, this is indicating towards a reversal soon.

The RSI is also in the oversold zone however it has started moving upwards which is showing that the buyers are slowly returning.

Investors must be cautious as ETC could still break down anytime and a long entry should only be taken once a clear reversal is seen, moreover, any long entries should be avoided below the trendline.

A target of $61 can be set, and if a breakout is seen in the coming weeks even $76 could be seen.

A stop-loss can be set below the trendline.