3 cryptos to avoid buying the dip in January
Bitcoin (BTC/USD) is trading over 9% lower this year, which has caused numerous cryptos to fall by over 30%, however with Bitcoin trading at its support a reversal could be seen in the short term giving a great opportunity for a quick swing trade, however, investors must be cautious with the coins they buy as numerous coins could still fall further. Thus investors should only buy fundamentally strong coins which have fallen the least during this fall which shows that the buyers are strong. Thus here are three coins you should avoid buying in January-
Akropolis (AKRO/USD)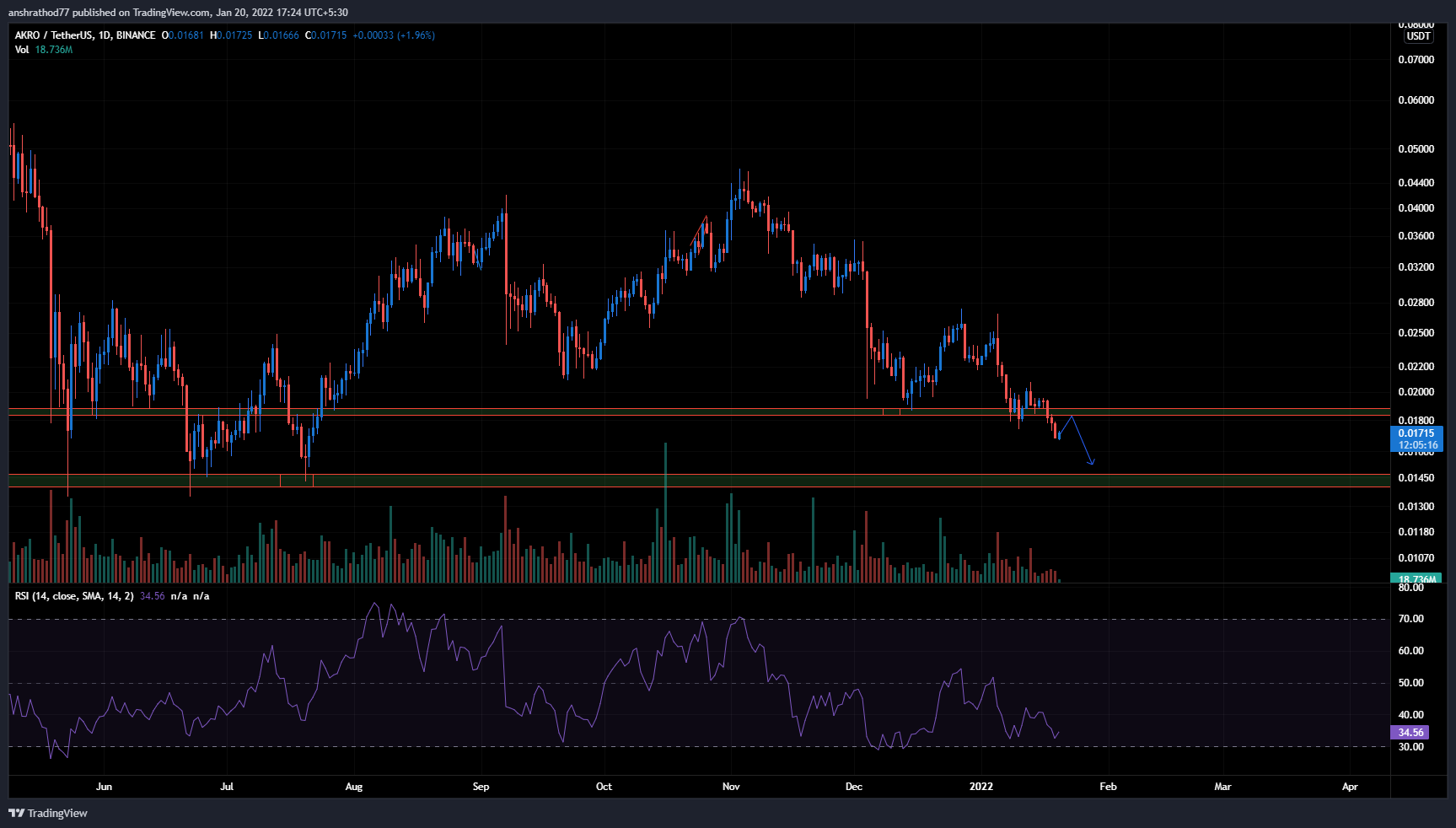 Akro has fallen by over 60% since November and is still not showing any signs of reversing. Akro is trading 12% lower this week and has also broken a crucial support level, thus investors should avoid buying Akro until it is able to trade above the $0.02 mark, moreover, it is looking like Akro will now head towards the support at $0.014. Thus investors should stay away from taking any positions in Akro as it shows no signs of a bullish reversal.
Dent (DENT/USD)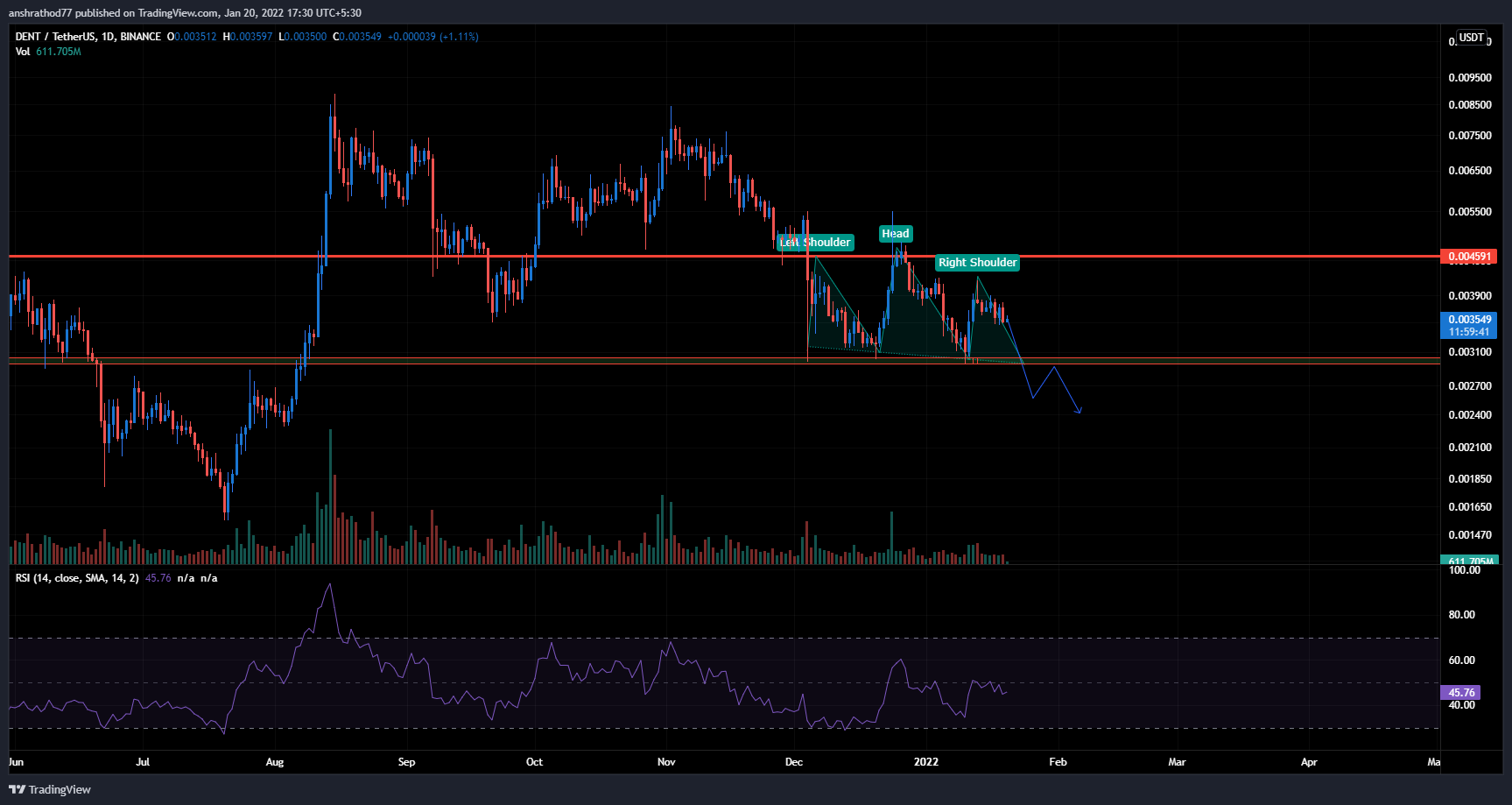 Dent is another coin that is trading over 60% lower from the highs that it hit in November, and has not rallied since. It is looking Dent is forming a Head and Shoulder pattern, which is a bearish pattern, thus it could not head towards the support at $0.003. Thus investors should not buy the dip in Dent as it could fall further.
Thorchain (RUNE/USD)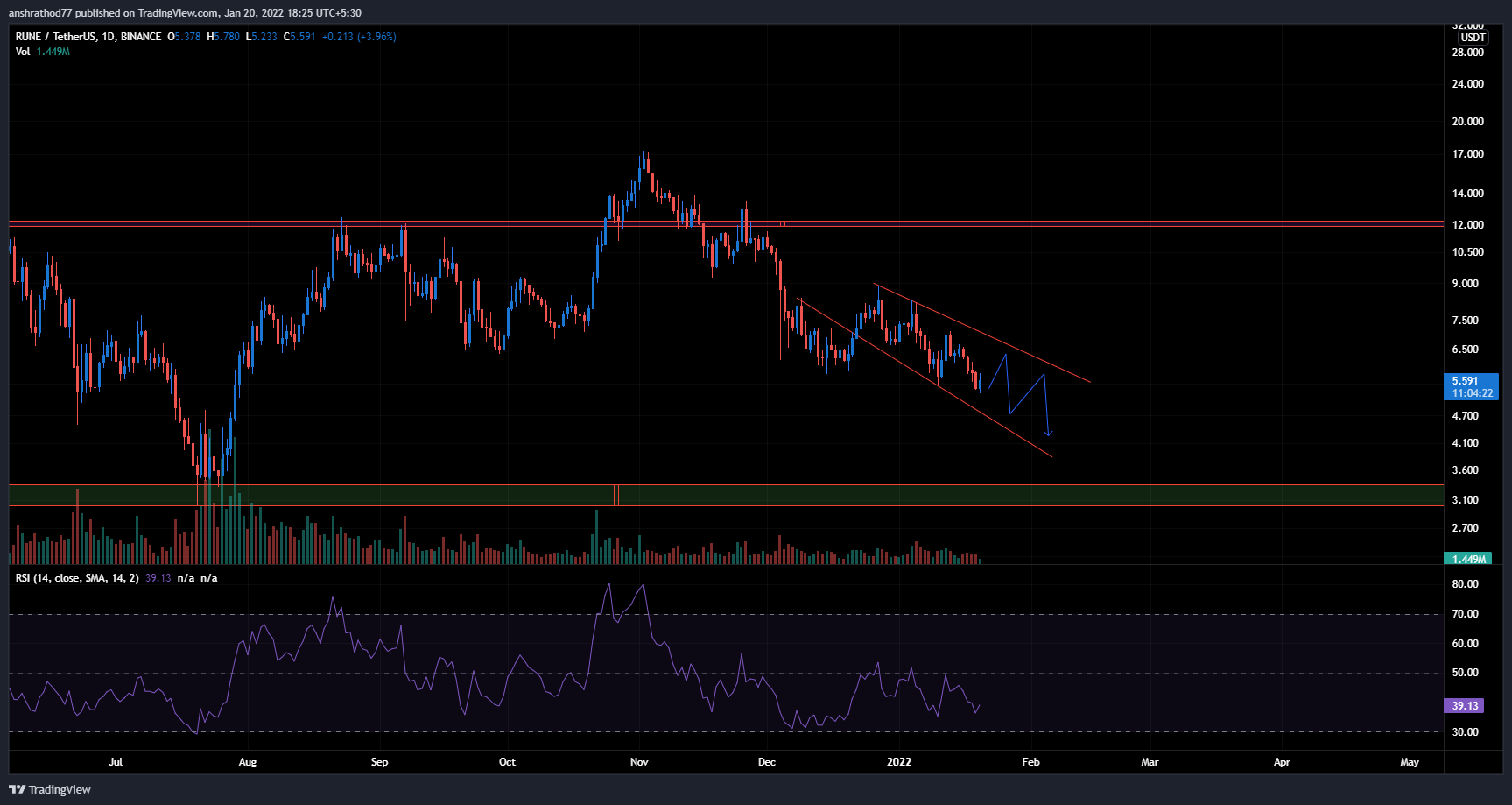 Rune is down 20% this year and it is not looking like investors will get the reversal that they have been waiting for since November as Rune is showing no signs of stopping the fall. Rune has now formed a downtrend wedge and investors should avoid any entries until the trendline is broken.