Best 3 DeFi tokens to scoop in April 2022
Decentralized Finance (DeFi) has made a strong recovery in the past few days as investors get more comfortable about the industry. The total value locked (TVL) of the DeFi industry has risen to over $222 billion from the year-to-date low of about $180 billion.
DeFi tokens are cryptocurrencies used in to govern their decentralized autonomous (DAOs). Here are some of the best DeFi tokens to buy in April 2022.
Anchor Protocol
Anchor Protocol has evolved from a small DeFi platform to become the fourth-biggest in the industry. It has a TVL of over $15.2 billion. Anchor is built using Terra and Avalanche's protocols. Its strong performance is mostly because of the strong yields it offers to its investors. At the time if writing, it had $11.8 billion in total deposits and $6.6 billion in total collateral and this growth is expected to grow.
While the Anchor Protocol has been in a strong growth path, the ANC price has been under pressure. It has crashed by more than 54% from its highest point in March. But as shown below, it has found a strong support at about $2.4 and moved above the 25-day moving average. There is a likelihood that it will keep rising as bulls target the key resistance at $3.5.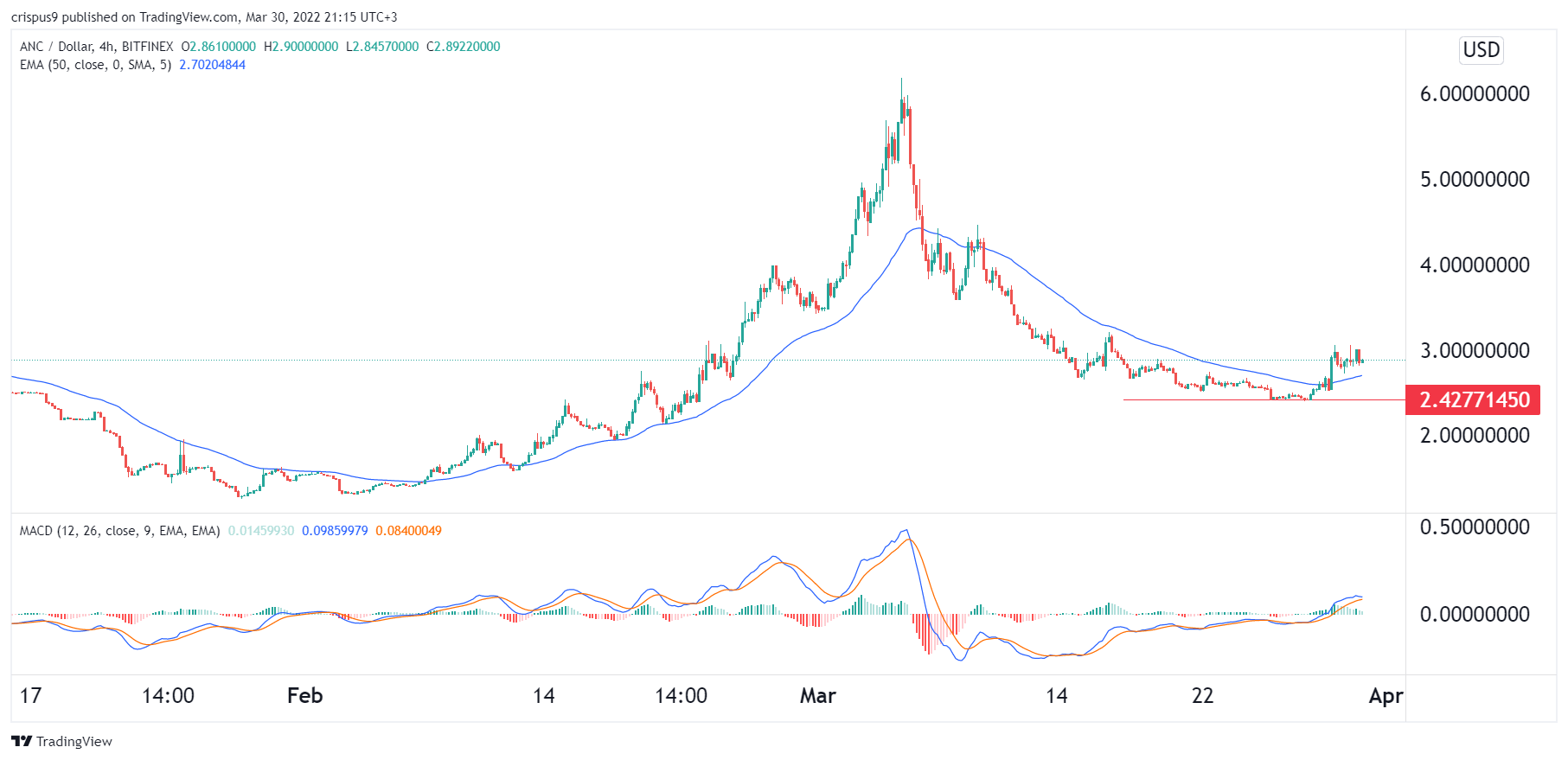 AAVE
AAVE is a major powerhouse in the DeFi industry. The platform offers multiple services in its intuitive applications. It offers liquidity provision, which allows people to earn money by providing their coins. Also, users can borrow multiple cryptocurrencies by providing collateral. Further, they can stake their coins in AAVE and win rewards. At the time of writing, the network had over $21 billion in liquidity.
Aave is built using Ethereum's network which has a total market size of $14.8 billion. The developers have also launched other options on Arbitrum, Avalanche, Harmony, Fantom, Optimism, and Polygon although they are still small. There is a likelihood that the AAVE price will keep rising.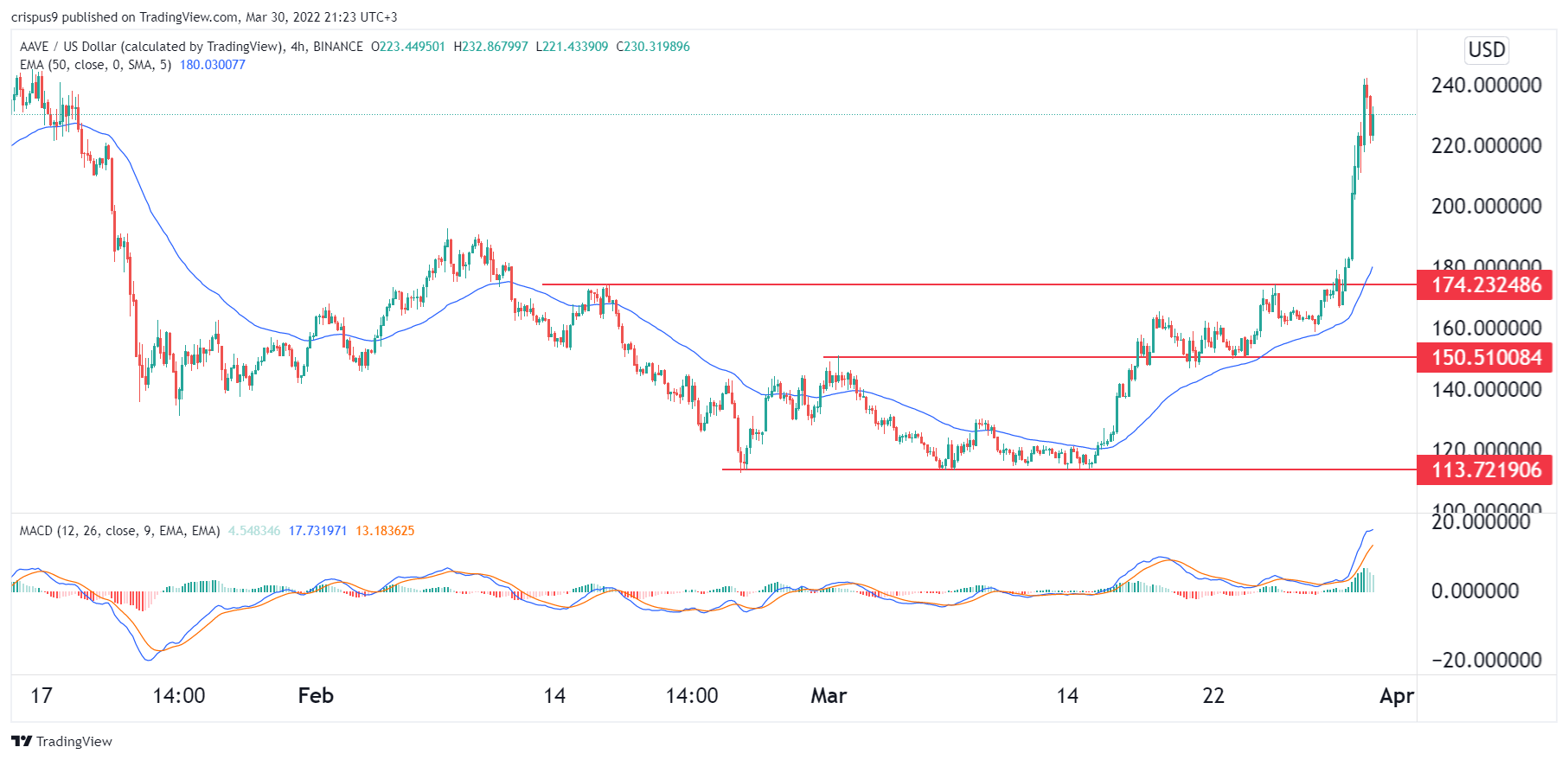 Maker
Maker is another popular DeFi platform that is widely known for its Dai stablecoin which is valued at billions of dollars. The platform enables people to borrow and earn money by providing liquidity to the network. Unlike other DeFi platforms that have expanded to other blockchains, Maker has remained loyal to Ethereum. It has a TVL of about $17 billion and the network is expected to keep growing.
The Maker price has been in a strong bullish trend and is now approaching its YTD high. There is a likelihood that it will keep rising.