Will Balancer hit the $20 mark in January?
Balancer (BAL/USD) was trading over 3% higher on Saturday as it continued the rally and continued the strong upzone that it has recently started trading in. Balancer is an Ethereum token that powers the Balancer protocol, an automated market maker that lets anyone create or add liquidity to trading pools while earning customizable trading fees. Balancer has been under the radar of investors ever since the reversal seen earlier in December, the uptrend is showing huge potential for the coming months and investors are expecting huge upside due to a huge fall in November where Balancer fell by over 50%.
Balancer fell from $28 to under $13 in just under a month, this caused many investors to exit from Balancer as it was looking very weak. However, earlier in December, a strong reversal was seen and Balancer has been trading in a strong uptrend ever since. If this uptrend continues, huge returns could be seen in the coming months thus many investors are looking for opportunities to enter Balancer. Balancer could once again start trading above the $20 mark, and the $30 could also be hit in no time with the momentum that Balancer is currently rallying with. Thus should you buy Balancer with hopes of the rally continuing in the coming weeks?
Here is what the charts are suggesting-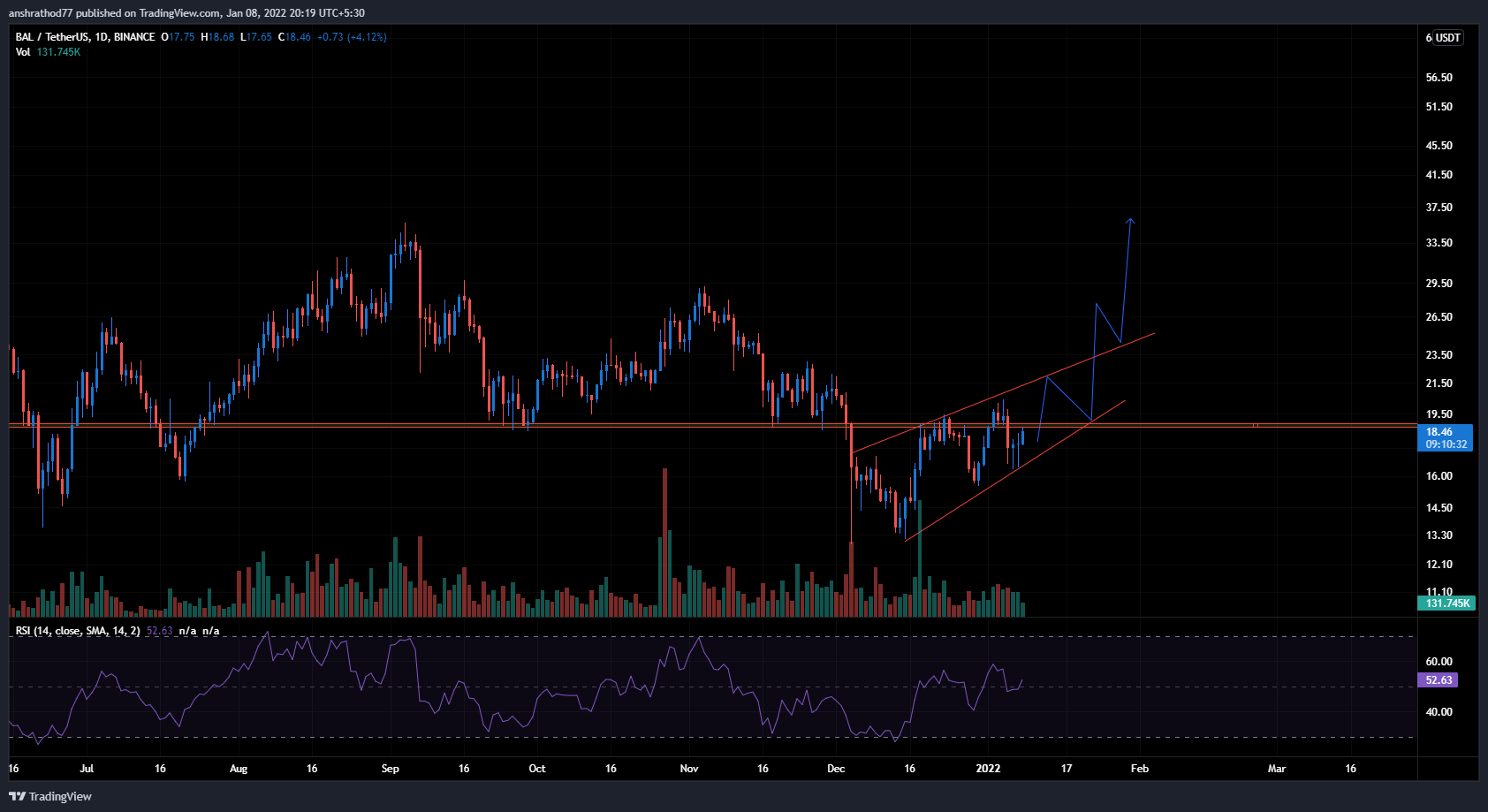 Balancer has been trading in a strong upward channel and is rallying with some great potential.

Balancer has approached a strong resistance at $18.6, and a break of this zone will show huge buyer strength thus investors can enter once Balancer breaks the resistance.

Balancer could soon break out from the channel and head for the $30 mark.

Investors can set a target of $23, followed by $29.